RESEARCH FOCUS
Dr Holmes's research is in the history of protestantism in Ireland since the seventeenth century in a comparative context, especially Presbyterianism, evangelicalism, and the relationship between religion and identity. He has recently completed a study of Presbyterian intellectual and theological life between 1830 and 1930, and is embarking on a Leverhulme-funded study entitled 'Fundamentalism as an Ulster phenomenon? Popular Protestantism, 1859-1939'.
---
RESEARCH OPPORTUNITIES
Dr Holmes is open to PhD applications in the fields of;
Protestantism in Ireland since 1600

Comparative history of evangelical Protestantism

Pre-Troubles religious history of Northern Ireland
Make a PhD enquiry
PUBLIC OUTREACH AND KEY ACHIEVEMENTS

Historical consultant for three-part BBC landmark history of Irish Presbyterianism, An Independent People (Spring 2013)

Historical consultant for BBC programme Rebel Heart: The Life of Mary Ann McCracken (Autumn 2015)

Contributor to historical documentaries on radio and television

Delivered talks to local history groups, museums, and sixth-form conferences

Consultant on the government-funded Ulster Scots Education Project

DISCOVER MORE
PhD Title: The churches, Northern Ireland and the Second World War
---
Name: Matthew Houston
Years of Study: 3
Country: UK/Ireland
PhD Title: The Victoria Institute 1865-1932: a case study in the relationship between science and religion
---
Name: Stuart Mathieson
Years of Study: 3
Country: UK/Ireland
PhD Title: Scottish Presbyterian Dissent after the Disruption, 1843-63
---
Name: Ryan Mallon
Years of Study: 3
Country: UK/Ireland
Alumni: where are they now?
Dr Tim Donachie
---
PhD Title: Irish Covenanters: Politics and Society in the nineteenth century
Years of Study: 4 (part-time)
Country: UK/Ireland
Current position: Principal, Scottish Reformed Presbyterian Theological Seminary
Published thesis: Irish Covenanters: Politics and Society in the 19th Century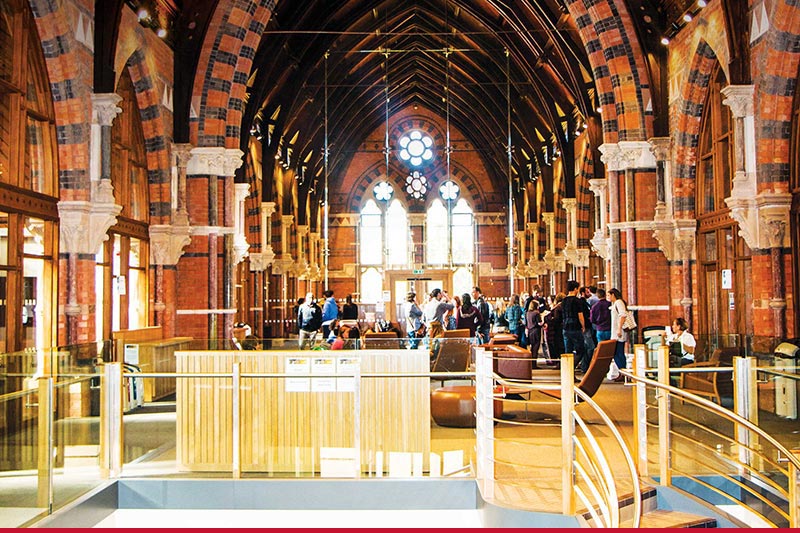 Postgraduate Experience
The Graduate School
Our dedicated hub for postgraduate students, providing state-of-the-art facilities for study, and high-quality training and development programmes within a diverse interdisciplinary community.
The gateway to your postgraduate experience