RESEARCH FOCUS
Dr Brighton researches the field of relations between armed conflict, identity and society. He has written on the philosophy and sociology of war, terrorism and counterterrorism and contemporary strategic debates. This work has particular relevance for understanding how societal dynamics relate to armed forces and foreign, defence and security policy.
With Professor Tarak Barkawi (LSE) Dr Brighton has sought to develop 'critical war studies' as an interdisciplinary field including military history, political sociology and postcolonial theory.
---
RESEARCH OPPORTUNITIES
Dr Brighton is open to PhD applications in the fields of;
Critical war studies
Sociological and postcolonial approaches to armed conflict
Society, identity and security
Make a PhD enquiry
PUBLIC OUTREACH AND KEY ACHIEVEMENTS

Chatham House (Royal Institute of International Affairs). Member; Associate Fellow, 2002-2008; Researcher, 2006-2007. https://www.chathamhouse.org/
Royal United Services Institute for Defence and Security Studies. Researcher, 2004-2005. https://rusi.org/
ESRC Programme, 'Domestic Management of Terrorist Attacks'. Researcher, 2002-2004. https://esrc.ukri.org/

DISCOVER MORE
PhD Title: 'Marketing, Messaging and the Jihadi threat in 21st century Europe'.


---
Name: Anna Kruglova
Years of Study: 1
Country: Russia
Alumni: where are they now?
Althea Maria Rivas
---
PhD Title: Revisiting the security-development nexus: a critical analysis of the international intervention in Afghanistan.
Years of Study: 3
Country: Canada
Current position: Assistant Professor, Department of Politics, York University
Thomas Christopher Martin
---
PhD Title: Prevent: the preclusive identity politics of British counter-radicalisation policy 2001-2015.
Years of Study: 3
Country: UK
Current position: Lecturer in International Relations, University of Sussex, Brighton, UK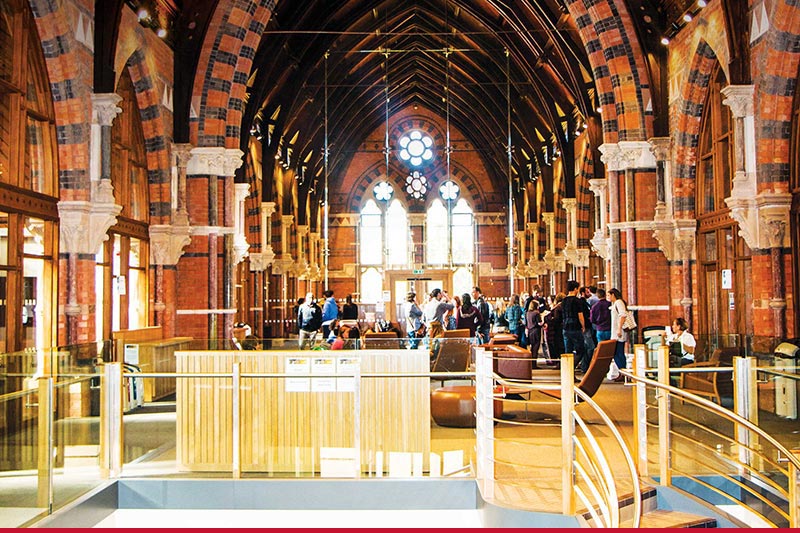 Postgraduate Experience
The Graduate School
Our dedicated hub for postgraduate students, providing state-of-the-art facilities for study, and high-quality training and development programmes within a diverse interdisciplinary community.
The gateway to your postgraduate experience