RESEARCH FOCUS
Professor Miskimmon's research covers a number of areas of politics and international relations. Firstly, the complexities of public diplomacy and how political and economic actors seek to exert influence in international affairs, within the context of the fundamental changes which the internet and the new media ecology have introduced.

Secondly, he has a long-standing interest in security studies and foreign policy analysis, particularly in the European and transatlantic context.

Thirdly, he is also very interested in debates on the future of international order and the implications of a greater role of China and other emerging powers on the global governance, international organizations and norms in the international system.

---
RESEARCH OPPORTUNITIES
Open to PhD applications in the field of
Conceptual and empirical studies of Strategic Narrative in International Relations
Studies in Public Diplomacy
Research on the development of international order, including China's emerging role
European and transatlantic security policy
German foreign and security policy, including German European policy
Make a PhD enquiry
PUBLIC OUTREACH AND KEY ACHIEVEMENTS


Professor Miskimmon has published a number of books including:
Strategic Narratives: Communication Power and the New World Order, New York: Routledge, 2013
(with Ben O'Loughlin and Laura Roselle) which was awarded the 2016 Best Book Award on International
Communication by the International Studies Association and:
Forging the World: Strategic Narratives in International Relations, published by the University of Michigan Press in early 2017.

DISCOVER MORE

Faculty of Arts, Humanities and Social Science
Alumni: where are they now?
Professor Luis Simon
---
PhD title: 'Grand Strategy and National conceptions of the emerging EU and NATO relationship in France, Germany and the UK.'
Years of Study: 2006-2010
Country: Spain
Current position: Research Professor, Institute for European Studies, Vrije University Brussels
Dr Joanna Kaminska
---
PhD title: 'The influence of new member states on the Common Foreign and Security Policy (CFSP). Poland and the "Eastern dimension" of the European Neighbourhood Policy (ENP).
Years of Study: 2006-2011
Country: Poland
Current position: Advisor to the Committee on Foreign Affairs, European Parliament and Senior Associate Researcher, Institute for European Studies, Brussels

(http://uk.linkedin.com/in/joannakaminska)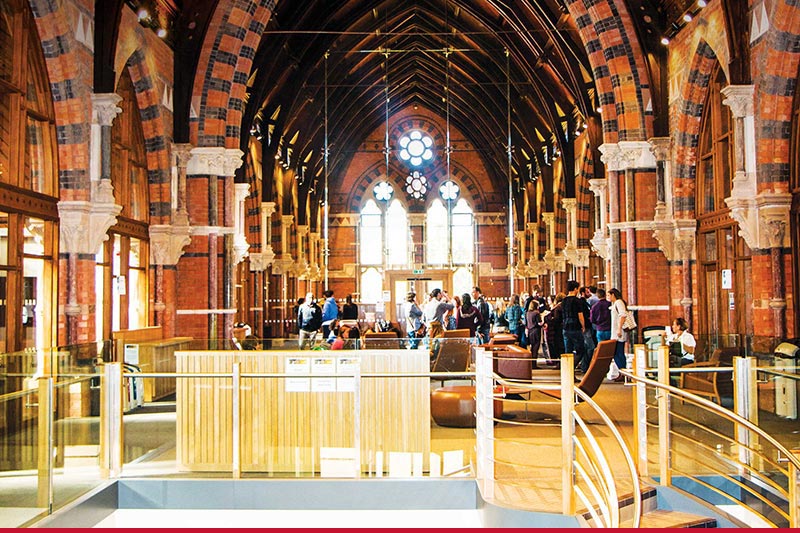 Postgraduate Experience
The Graduate School
Our dedicated hub for postgraduate students, providing state-of-the-art facilities for study, and high-quality training and development programmes within a diverse interdisciplinary community.
The gateway to your postgraduate experience