RESEARCH FOCUS
Professor David Phinnemore's research interests are focused on European integration and cover in particular processes of EU treaty reform and their impact on the EU, the political dynamics underpinning EU enlargement and the EU's relations with European non-member states. The prospect of the UK withdrawing from the EU has led to a recent focus on the negotiation of 'Brexit' and especially the implications for Northern Ireland and the island of Ireland.
---
RESEARCH OPPORTUNITIES
Professor Phinnemore is open to PhD applications in the fields of;
Brexit negotiations
Brexit and Northern Ireland/island of Ireland
EU enlargement
EU External Relations
EU Treaty Reform
Make a PhD enquiry
PhD Title: "Brexit" and the constitutional position of Northern Ireland


---
Name: Lisa Whitten
Years of Study: First
Country: Northern Ireland
PhD Title: A critical analysis of solidarity in the EU: Governmentality and a rights-based approach to the migrant crisis
---
Name: Rachael Dickson
Years of Study: Final
Country: Northern Ireland
Alumni: where are they now?
Guido Muentel
---
PhD Title: Kaliningrad and Europeanisation : a review of environmental cooperation and governance
Years of Study: 2004-2010
Country: Germany
Current position: Political Counsellor, German Embassy, Prague
'The time spent at Queen's and the support offered there allowed me not only to work on my research project but to get to know and practice other tasks of the academic profession too, like undergraduate teaching, the attendance and organisation of conferences and scholarly networks, as well as the publishing of research results.'
Erhan Içener
---
PhD Title: Explaining European union enlargement: a comparative study of Romania and Turkey
Years of Study: 2003-2007
Country: Turkey
Current position: Assistant Professor in the Department of Political Science and International Relations, Bursa Orhangazi University
'During my studies at QUB, everybody from secretaries to the head of school was extremely friendly and helpful. A pleasant working and research environment was created with the support of academic staff and local and international PhD students. Academic supervision was excellent. I am proud of being a QUB graduate and I recommend QUB School of Politics, International Studies and Philosophy to every student who is interested in high quality education!'
Maire Braniff
---
PhD Title: The transformative capacity of integration with the European Union on conflict in Croatia and Serbia
Years of Study: 2004-2008
Country: Northern Ireland
Current position: Director, International Conflict Research Institute, University of Ulster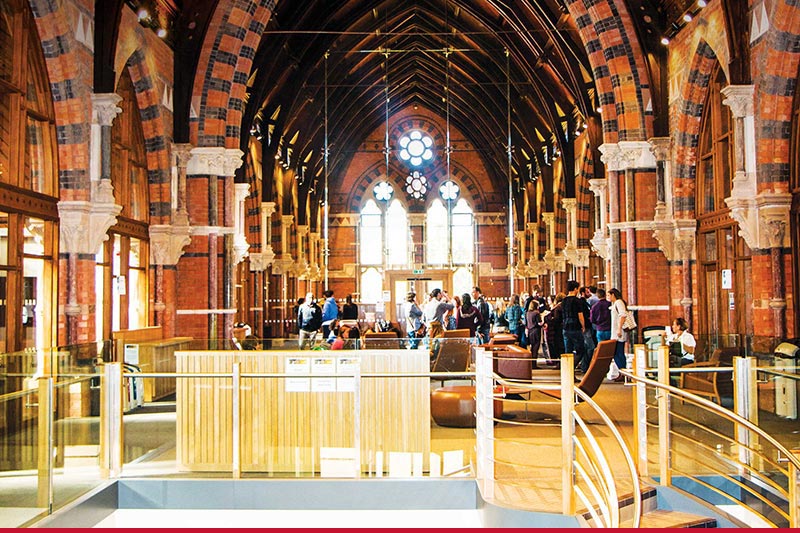 Postgraduate Experience
The Graduate School
Our dedicated hub for postgraduate students, providing state-of-the-art facilities for study, and high-quality training and development programmes within a diverse interdisciplinary community.
The gateway to your postgraduate experience