RESEARCH FOCUS
Normative and theoretical aspects of the politics of sustainability/sustainable development including green political theory, civic republicanism, gender, class and environmental justice, environmental ethics and climate change;
Empirical/policy related studies of the politics and economics of the transition to sustainability, including work on post-growth economics and low carbon/post-carbon energy transitions;
A final set of subsidiary interests relates to the contemporary politics of Ireland/Northern Ireland, with a focus on issues of political economy, sustainable development and working class issues.
Find out more
---
RESEARCH OPPORTUNITIES
I am open to PhD applications covering the following areas:
Green political economy;
Post-growth economics and politics;
Green political theory;
Civic republicanism, socialism, Marxist, feminism and green issues;
Low carbon energy transitions;
Climate change politics, policy and governance;
Heterodox political economy;
Class, loyalism and republicanism in Northern Ireland;
Make a PhD enquiry
PhD Title: Risk, Inequality, Human Flourishing and Orthodox Economic growth: Growth as Elite Ideology and popular support for post-growth alternatives


---
Name: Séverine Robert
Years of Study: 2017-2020
Country: France
PhD Title: Towards a Critical Theory of the Anthropocene and a Life-affirming Politics: A Post-Anthropocentric, Post-Growth, Post-(neo)Liberal Green Republican Analysis
---
Name: Anne Fremaux
Years of Study: 2013-2018
Country: France
I have been very well accompanied and supported during the writing of my thesis by my supervisor, Prof. John Barry. John has proved to be highly knowledgeable in his field and was therefore always able to orientate me in the subject (political ecology) I was discovering. He helped me build the 'road map' that directed my research during the whole thesis. His working methods proved very effective: after making me write my timetable plan, he kept me writing and moving forward throughout the whole duration of the project- even in periods of discouragement or intellectual confusion - by setting up regular meetings (in my case skype sessions) and asking me to write chapters regularly (every 6/8 weeks in average). In this way I never lost neither my motivation, nor my track. John was always very available, reachable, and very humane in his relational approach. He integrated me in his own research by making me participate to seminars and writing of articles. In conclusion, Prof. John Barry has been a very solid anchor point for me during the writing process. I consider my experience with him as well as with the whole school as extremely positive, enriching and fruitful."
PhD Title: The Militarization of Conservation: Does the Presence of Violence on Conservation Sites and the Emergence of Green Militarization Exacerbate Regional Instability, Cause Conflict, and Hinder Sustainable Development?
---
Name: Emma-Louise Fletcher
Years of Study: 2015- 2018
Country: UK
Alumni: where are they now?
Dr Sean Brennan
---
PhD Title: Ulster's Uncertain Menders?: The challenge of reintegration and reconciliation for Ulster Loyalists in a Post-Ceasefire Society
Years of Study: 2009-2017 (part-time)
Country: Ireland
Current position: Good Relations Officer, Northern Ireland Housing Executive
'John's knowledge of political theory helped support me as I developed a post-structuralist analysis of the challenges facing paramilitary ex-combatant's attempting to reintegrate into a post-ceasefire space. His supervisory style both enabled and encouraged me to test and contextualise my hypotheses so that I could satisfactorily complete my research project to the highest standards of academic research.'
Dr Sophie Long
---
PhD Title: The Politics of Misrecognition: An Insider Analysis of Political Loyalism and its 'Place in the Peace
Years of Study: 2014-2018
Country: UK
Current position: Grants Officer at Joseph Rowntree Charitable Trust
"John offered consistent support and was always available to offer feedback from my research proposal to completion. The PhD process was made much easier by having such good supervision. At HAPP there are plenty of opportunities to lead discussions, to teach and to develop and these can be taken up as and when it fits into your research process".
Dr Therese Hume
---
PhD Title: Higher Education and the Transition to a Sustainable Future: A Comparative Study of Factors Shaping Response
Years of Study: 2010-2016 (part-time)
Country: Ireland
Current position: Lecturer, Sligo Institute of Technology
"Being a part-time mature student engaging in trans-disciplinary research brought with it particular challenges, both academic and logistical. Through these, John was an excellent supervisor, providing inspiration and helping me to develop and formulate my ideas through thought-provoking dialogue. He also supported me in creating and adhering to a work schedule that ensured that I completed my PhD on time. I thoroughly enjoyed my time at Queen's, in particular the opportunity to reflect on and study a topic that I found highly interesting and relevant."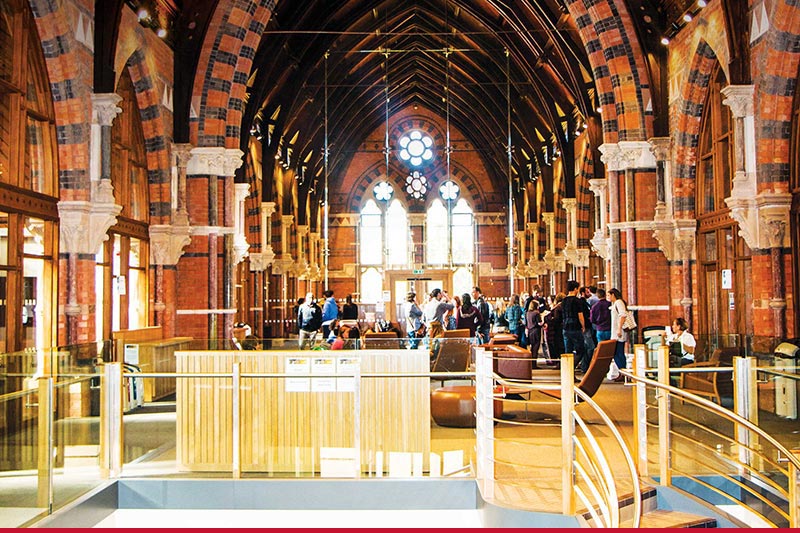 Postgraduate Experience
The Graduate School
Our dedicated hub for postgraduate students, providing state-of-the-art facilities for study, and high-quality training and development programmes within a diverse interdisciplinary community.
The gateway to your postgraduate experience