RESEARCH FOCUS
Professor Garry's research focusing on understanding citizens' political attitudes and voting behaviour. He examines elections, referendums and also deliberative mini-publics.
His current research focuses specifically on the case of Northern Ireland and he leads several ESRC funded projects investigating voting in Assembly elections and the EU referendum, public attitudes to the implication of 'Brexit' and how Citizens' Assemblies (mini publics) may contribute to political decision making in Northern Ireland.
---
RESEARCH OPPORTUNITIES
Professor Garry is open to PhD applications in the fields of;
Voting behaviour and public opinion
Deliberative mini-publics
Make a PhD enquiry
PhD Title: Strengthening Post-Conflict Democracy: Examining the Potential Legitimacy of Mini-Public Decision-Making in Northern Ireland
---
Name: Jamie Pow
Years of Study: 2015-2018
Country: United Kingdom
Alumni: where are they now?
Neil Matthews
---
PhD Title: Intra-party Democracy in Northern Ireland: selecting leaders, candidates and policy

Years of Study: 2010-2014
Country: United Kingdom
Current position: Lecturer in British Politics, University of Bristol
"I thoroughly enjoyed my time as a PhD student at Queen's. HAPP was a great place to undertake a research project, with its vibrant postgraduate community and supportive, friendly staff. Completing a PhD is a real challenge but, as my supervisor, John was a constant source of support and guidance throughout. He was also a superb mentor, helping me prepare for 'life after the PhD (!)' and providing me with several opportunities to develop the skills and acquire the experience necessary for a career in academia."
Josie Knowles
---
PhD Title: Overlapping Regional Integration Arrangements and Continent-wide Union: Modelling Public Support
Years of Study: 2013 to 2016
Country:
Current position: Homelessness Statistician, Scottish Government
"My PhD was engaging, entertaining, challenging, and a huge personal achievement. I use the skills I learned on a daily basis in my current job."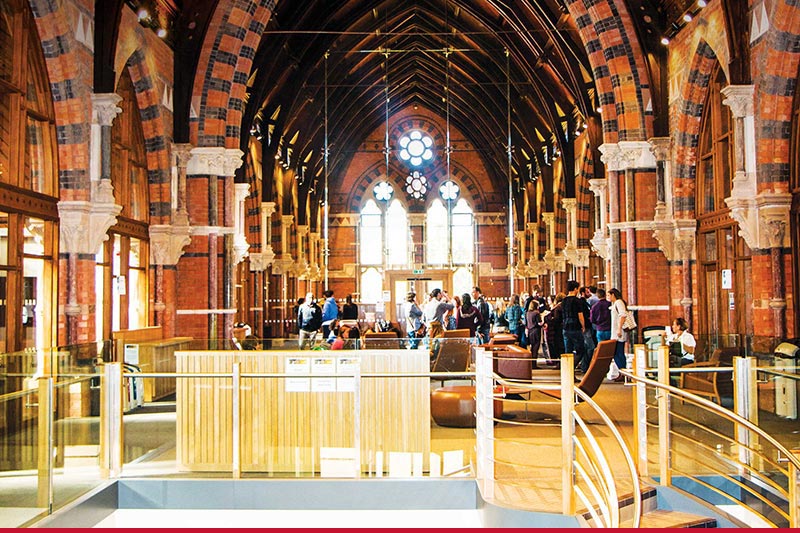 Postgraduate Experience
The Graduate School
Our dedicated hub for postgraduate students, providing state-of-the-art facilities for study, and high-quality training and development programmes within a diverse interdisciplinary community.
The gateway to your postgraduate experience