RESEARCH FOCUS
Professor Gray's research is in the history of British-Irish relations c.1800–70, especially the political history of the Great Famine 1845–50, the politics of poverty and land and British governance in Ireland.
He is researching the Ulster radical William Sharman Crawford. He has wider interests in the history of nineteenth-century political economy and social thought, in comparative imperial and famine history (especially Ireland and India), in historical memory and commemoration, and the history of 20th-century Northern Ireland.
Find out more
---
RESEARCH OPPORTUNITIES
I am open to PhD applications in the fields of…
Nineteenth-century Irish history
Comparative famine history
Pre-Troubles history of Northern Ireland
Make a PhD enquiry
PhD Title: Poverty, poor relief and public health in Belfast c.1800-1851


---
Name: Robyn Atcheson
Years of Study: 2012-17
Country: Northern Ireland
PhD Title: A nineteenth-century Irish coroner: William Charles Waddell (1846-76)
---
Name: Michelle McCann
Years of Study: 2014- present
Country: USA
PhD Title: Power, profit, plantocracy and the 2nd Earl Belmore
---
Name: Grace McGrath
Years of Study: 2013- present
Country: Northern Ireland
PhD Title: Soldiers, politics and Empire: Ireland, Egypt and the Sudan, 1882-1900


---
Name: Fergal O'Leary
Years of Study: 2011- present
Country: Ireland
PhD Title: Emyr Estyn Evans and the cultural identity of Ulster, c.1929-1969
---
Name: Lauren Taylor
Years of Study: 2013- present
Country: Northern Ireland
PhD Title: Education, famine, and conversion: Evangelical missions' strategies and accusations of Souperism in Catholic Ireland, 1800-1869
---
Name: Karina Wendling
Years of Study: 2017- present
Country: France
2017-
Alumni: where are they now?
Dr Sarah Roddy
---
PhD Title: The churches and emigration from nineteenth-century Ireland
Years of Study: 2006-10
Country: Ireland
Current position: Lecturer in History, University of Manchester
Dr Pamela Linden
---
PhD Title: Jewish identity and community in Belfast, 1920-48
Years of Study: 2012-16
Country: Northern Ireland
Current position: Outreach Officer, Imperial War Museum, London
Dr Peter Ludlow
---
PhD Title: The Newfoundland-Irish in industrial Cape Breton, 1880-1920
Years of Study: 2006-10
Country: Canada
Current position: Institutional Historian, Episcopal Corporation of Antigonish, Nova Scotia, Canada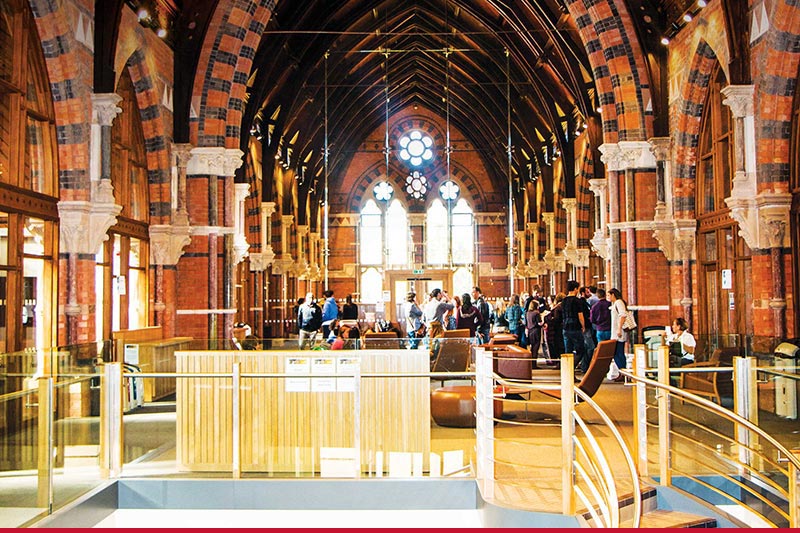 Postgraduate Experience
The Graduate School
Our dedicated hub for postgraduate students, providing state-of-the-art facilities for study, and high-quality training and development programmes within a diverse interdisciplinary community.
The gateway to your postgraduate experience