The School of History, Anthropology, Philosophy and Politics run one day conferences for AS pupils. The lectures are based around AS modules and allow students to experience a Univesity Lecture within a subject area of interest to them.
AS History and Anthropology Conferences
The AS History and Anthropology Conference entitled 'History and Culture' was held on Thursday 22nd November 2018 in the Whitla Hall.
The Lectures delivered were:
Thinking about the Six Million: A Personal Introduction to the Holocaust (Germany 1919-45) by Dr Danny Kowalsky
Did Stalin betray Lenin? by Dr Alex Titov
Using Symbols and Rituals in Nation Building in Russia and Germany by Dr Dominic Bryan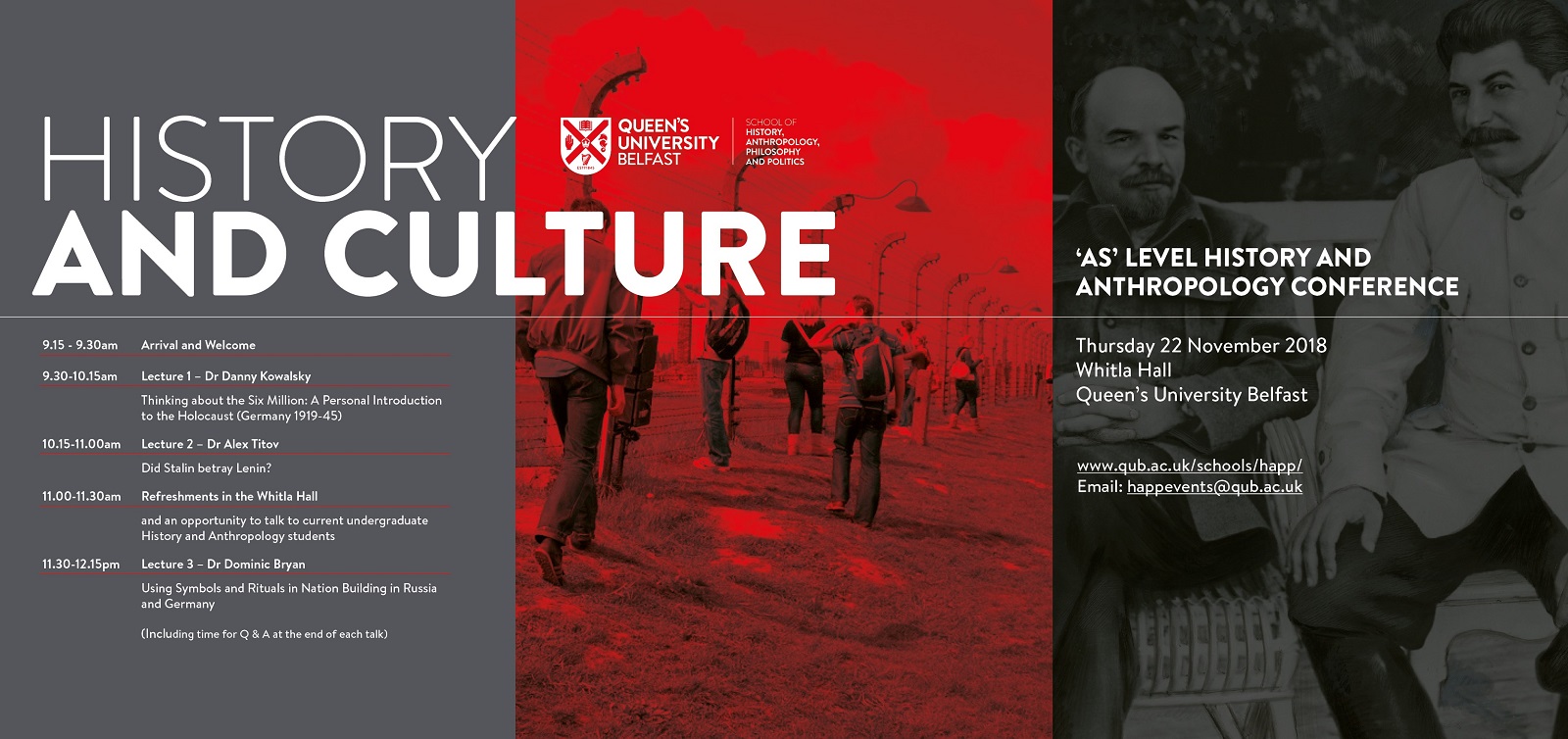 The AS Politics Conference is currently being organised for Tuesday 12th March 2019.
The draft timetable is: