RESEARCH FOCUS
Dr Margariti's laboratory has invested on their unique expertise on cell reprogramming and induced pluripotent stem (iPS) cell technologies and they have developed patient- specific cells lines from diabetic donors in a petri dish based on fast and highly efficient approaches. To date, the group has generated more than 90 diabetic specific iPS cell lines from small volumes of patient blood.
These patient-specific cells are now valuable tools to study the underlying causes and mechanisms of the pathogenesis of endothelial cell dysfunction and develop new knowledge, biomarker of diabetes and vascular complications, and discover effective therapies.
---
RESEARCH OPPORTUNITIES
The students will join a multi-disciplinary Centre and acquire training on cutting edge technologies in pluripotent stem cells, molecular biology, cell signaling, coding and non-coding RNAs in the context of diabetes and cardiovascular complications.
These skills will be an important foundation for whatever career path the student decides to follow in the future.
PUBLIC OUTREACH AND KEY ACHIEVEMENTS

Gives talks to patients' groups related to diabetes and British Heart Foundation.

Organises the STEM CELLS stand on NI in Science Festival every year to meet the public and
explain/ discuss our research.

Contributed to the UNISTEM DAY 2015, 2016 and 2017 in QUB, NI; giving talks and contributing
to students understanding of STEM CELLS. International Stem Cell Awareness day targeting
secondary school students across Europe with 46 Universities and over 20000 students involved.

Involved in training and education of school students who would like to gain knowledge and
experience in stem cell research in QUB, King's College London (KCL), VICTORIA College Belfast, Amber Vick.

Supervising Nuffield Research Placements in QUB.

Participated on the judging panels of Debating Science Issues Schools Competitions.

DISCOVER MORE
PhD Title: Investigate the role of non-coding RNAs during Endothelial cells differentiation from Induced Pluripotent Stem Cells.
---
Name: Miss Magdalini Eleftheriadou
Years of Study: 2017-Present
Country: Greece
-
Alumni: where are they now?
Dr Marta Vilà-González
---
PhD Title: Diabetic macular oedema: insight into the disease and iPSC for the stratifications of its treatment based on novel technologies
Years of Study: 2014-17
Country: Spain
Current position: PDRA Cambridge University, UK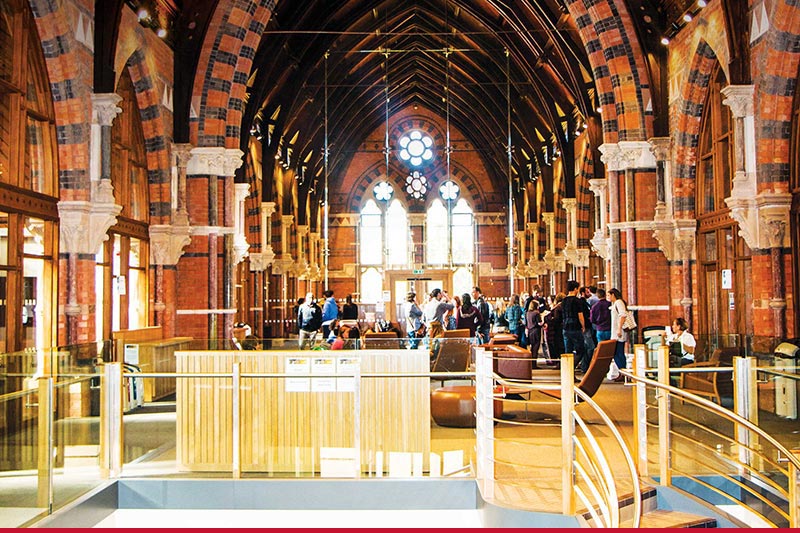 Postgraduate Experience
The Graduate School
Our dedicated hub for postgraduate students, providing state-of-the-art facilities for study, and high-quality training and development programmes within a diverse interdisciplinary community.
The gateway to your postgraduate experience