RESEARCH FOCUS
Dr Cardwell is a Senior Lecturer in Medical Statistics. He has conducted studies in a wide range of areas including cancer epidemiology and childhood onset Type 1 diabetes epidemiology. Recently he has focused upon pharmacoepidemiology, conducting studies investigating the effect of medication use on cancer risk and survival.
---
RESEARCH OPPORTUNITIES
Dr Cardwell is open to PhD applications in any area of epidemiology, and particularly in pharmacoepidemiology.
Make a PhD enquiry
PhD Title: The association between lifestyle exposures and the risk of oesophageal, gastric and liver cancer in the UK and China
---
Name: Peipei Liu
Years of Study: 2018-2021
Country: China
PhD Title: Chemoprevention of liver cancer
---
Name: Kim Tu Tran
Years of Study: 2017-2020
Country: Vietnam
Alumni: where are they now?
Blánaid Hicks
---
PhD Title: Modifiable risk factors and cancer survival: An investigation of pharmacological exposures, smoking and survival among breast and colorectal cancer patients

Years of Study: 2012-2015
Country: Northern Ireland
Current position: Cancer Research UK Postdoctoral Research Fellow, Queen's University Belfast
Reema Karasneh
---
PhD Title: Medications with potential hormonal effects and cancer risk and survival
Years of Study: 2014-2017
Country: Jordan
Current position: Assistant Professor, Yarmouk University, Jordan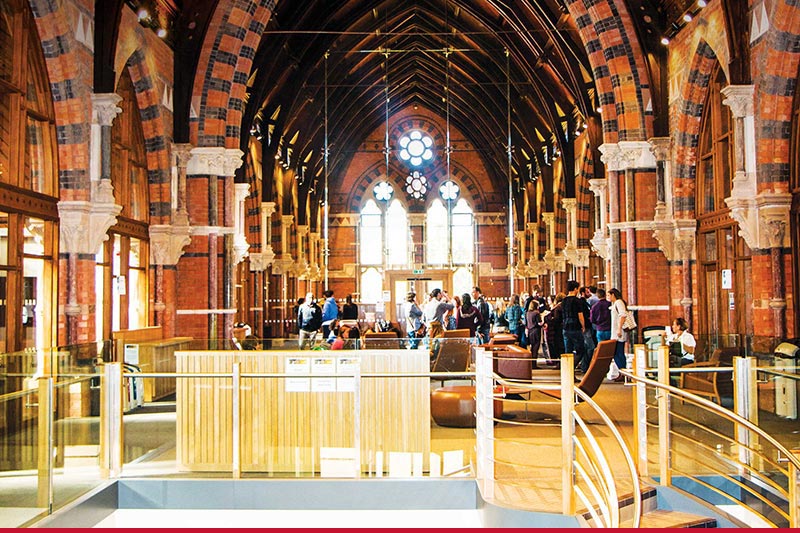 Postgraduate Experience
The Graduate School
Our dedicated hub for postgraduate students, providing state-of-the-art facilities for study, and high-quality training and development programmes within a diverse interdisciplinary community.
The gateway to your postgraduate experience