RESEARCH FOCUS
The aim of my research is to apply high throughput molecular genetic approaches, specifically next generation sequencing (NGS), to better understand disease processes such as diabetes in the eye and vascular system. One focus is upon small microRNAs and their role in regulating gene expression, communication between cells and their potential as circulating biomarkers.
We are also using single cell RNA sequencing to perform a 'molecular dissection' of the retina and study how the many cell types respond to diabetes.
---
RESEARCH OPPORTUNITIES
The application of high throughput molecular biology techniques to study retinal, vascular and infectious diseases
MicroRNAs – their role in gene regulation and use as biomarkers
Transcriptomics – RNA-Seq, including single cell analysis
Microbial DNA sequencing
| | |
| --- | --- |
| PUBLIC OUTREACH AND KEY ACHIEVEMENTS | DISCOVER MORE |
PhD Title: Discovery of novel small RNAs from RNA-Seq Data
---
Name: Wong, Ryan
Years of Study: 2
Country: UK
MD Title: Understanding microvascular dysfunction in diabetes
---
Name: Watson, Mark
Years of Study: 2
Country: UK
PhD Title: Evaluation of novel early renal risk indicators in diabetes
---
Name: Zang, Jinnan
Years of Study: 3
Country: China
Alumni: where are they now?
Eoin Brown
---
PhD Title: Characterisation of circulating extracellular microRNAs and development of a method for their absolute quantification

Years of Study: 2014-2016
Country: UK
Current position: Assay Development Scientist at Illumina (Previously Postdoctoral Research Scholar, Tufts University
Margaret Dellett
---
PhD Title: Study of Nhlh2 transcription factor and its putative target genes in the retina
Years of Study: 2005-2008
Country: UK
Current position: Team Leader at Almac Diagnostics
Amit Arora
---
PhD Title: The influence of microRNA's on gene expression and their impact on the retina
Years of Study: 2006-2009
Country: India
Current position: Assistant Professor, P.G.I. Chandigarh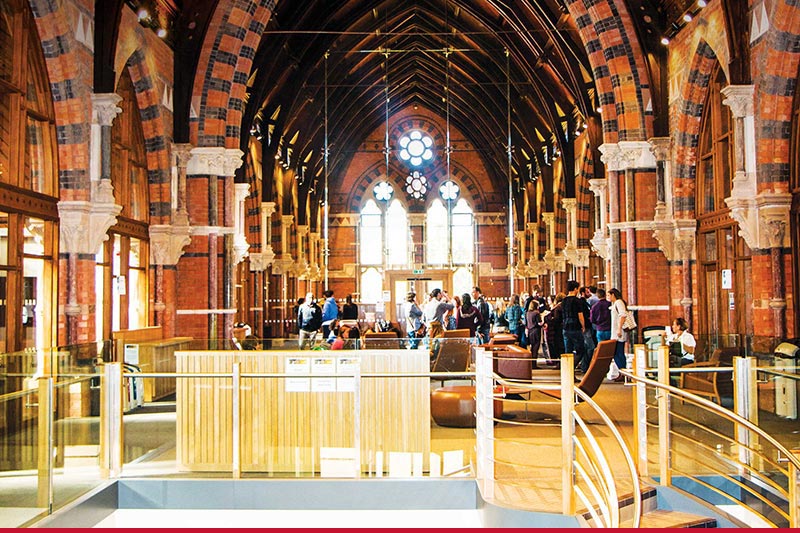 Postgraduate Experience
The Graduate School
Our dedicated hub for postgraduate students, providing state-of-the-art facilities for study, and high-quality training and development programmes within a diverse interdisciplinary community.
The gateway to your postgraduate experience