RESEARCH FOCUS
Dr Hanna's research interests are the use of PET/CT in radiotherapy planning for lung cancer, overcoming radiotherapy resistance, stereotactic ablative radiotherapy and systemic therapy and immunotherapy/radiotherapy combinations.
He is co-chief Investigator of the CONCORDE study, a proposed UK study of novel agents with radiotherapy in the treatment of lung cancer.
---
RESEARCH OPPORTUNITIES
Dr Hanna is open to PhD applications in the fields of;
Clinical and Scientific PhD and MD Fellowships in breast and lung cancer, with an emphasis on treatment with radiotherapy.
DR GERRY HANNA
School of Medicine, Dentistry and Biomedical Sciences

PhD Title: New Preclinical Models for Personalised Radiotherapy in Non-Small Cell Lung Cancer
---
Name: Dr Victoria Dunne
Years of Study: 22014-2018
Country: United Kingdom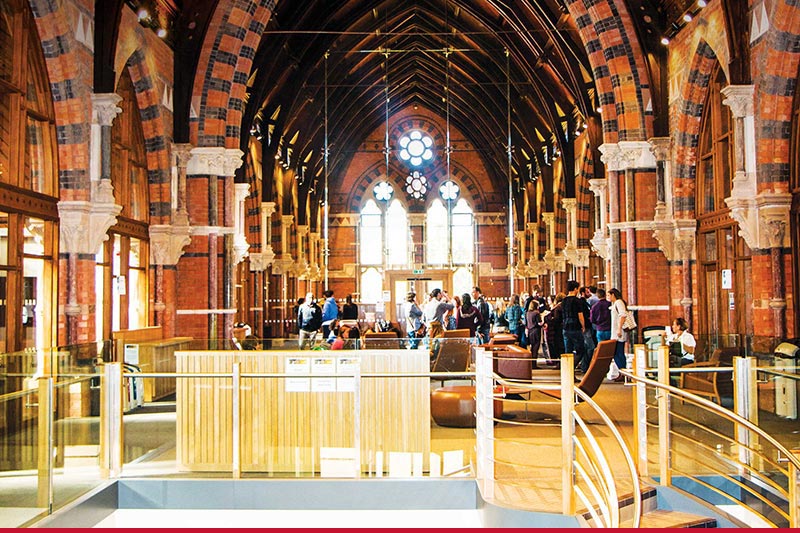 Postgraduate Experience
The Graduate School
Our dedicated hub for postgraduate students, providing state-of-the-art facilities for study, and high-quality training and development programmes within a diverse interdisciplinary community.
The gateway to your postgraduate experience