RESEARCH FOCUS
The Schroeder Team was launched in summer 2016. We are using an multidisciplinary approach, employing microbiological, cell biological and biochemical methods combined with cutting-edge imaging and proteomics analysis to elucidate the molecular mechanisms of host subversion by opportunistic human respiratory pathogens, in particular Legionella pneumophila and more recently Nontuberculous Mycobacteria.
Ultimately, we aim to translate our findings in new, innovative treatments and diagnostics for bacterial infectious diseases.
---
RESEARCH OPPORTUNITIES
- Cellular microbiology of bacterial respiratory pathogens
- Functional genomics of bacterial virulence factors
- Subversion of innate immune cells by infection
- Proteomics approaches to study signaling at the pathogen-host interface
PUBLIC OUTREACH AND KEY ACHIEVEMENTS

End of 2017 Gunnar Schroeder was awarded an MRC New Investigator Research Grant to study
the role of Legionella virulence factors in the manipulation of the host.

The Schroeder Team regularly engages with the public and promotes scientific awareness,
e.g. at the NI Science Festival and through work-placements for pupils as well as local and international students.

DISCOVER MORE
PhD Title: Deciphering the molecular basis of the global emergence of Nontuberculous Mycobacteria as important human respiratory pathogens
---
Name: Karthika Nagalekshmi
Years of Study: 1
Country: India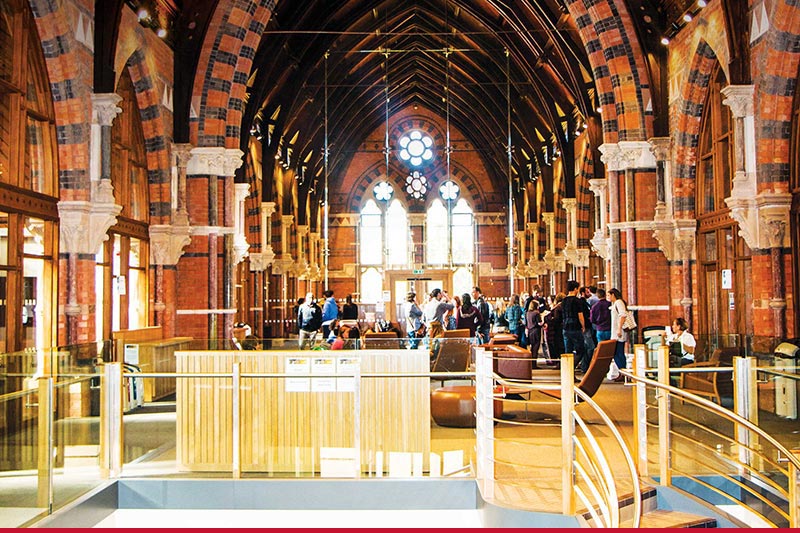 Postgraduate Experience
The Graduate School
Our dedicated hub for postgraduate students, providing state-of-the-art facilities for study, and high-quality training and development programmes within a diverse interdisciplinary community.
The gateway to your postgraduate experience