RESEARCH FOCUS
RAS and BRAF mutated (MT) colorectal cancers (CRC) occur in >60% of CRC patients and are associated with poor outcome. Although the therapeutic armamentarium of CRC has increased over the last 2 decades, there are subgroups of RAS and BRAFMT CRC in urgent need for novel treatments.
The research is focused on the identification of novel targets and pathways that are particularly relevant to drug resistance in the context of RAS/BRAFMT at the bench and applying this at the bedside.
---
RESEARCH OPPORTUNITIES
Dr Van Schaeybroeck is interested in PhD applications in the fields of;
Laboratory based investigations into molecular mechanisms including altered pro-survival signaling pathways in RASMT and BRAFMT CRC

Discovery of novel resistance mechanisms to therapy mechanisms in RASMT and BRAFMT CRC

Innovative biomarker development using samples from RASMT and BRAFMT CRC patients
PhD Title: Investigating the RAL GTPases as novel targets for the treatment of RASMT CRC
---
Name: Ms Hajrah Khawaja
Years of Study: 2015-2018
Country: Pakistan
PhD Title: Oncogenic deregulation of epithelial apical biogenesis as a unifying mechanism for colorectal cancer (CRC) morphological heterogeneity
---
Name: Ms. Lisa Rainey
Years of Study: 2014-2018
Country: Northern Ireland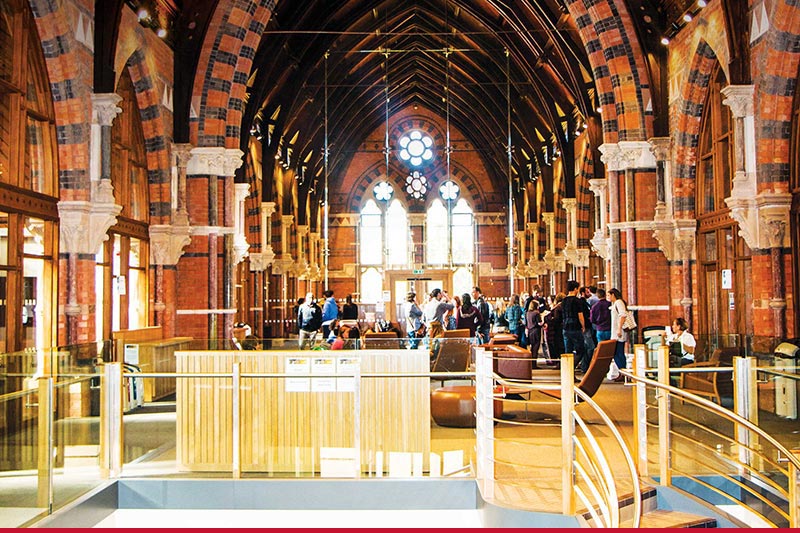 Postgraduate Experience
The Graduate School
Our dedicated hub for postgraduate students, providing state-of-the-art facilities for study, and high-quality training and development programmes within a diverse interdisciplinary community.
The gateway to your postgraduate experience