RESEARCH FOCUS
My Lab is focused on Radiation Biology Research aiming to optimize the use of radiation(s) as advanced radiotherapy modalities and minimize the risk associated with uncontrolled exposures. I work with a multidisciplinary team of Radiation and Cancer Biologists, Bioinformaticians Radiation Physicists, and Clinical Oncologists.
We collaborate, locally, nationally and internationally with some of the top global radiotherapy centres. Our work includes in silico modelling and preclinical studies in vitro right through to translational studies in patients receiving radiotherapy as part of advanced clinical trials.
---
RESEARCH OPPORTUNITIES
Professor Prise is open to PhD applications in the fields of;
Optimization of bone-seeking radionuclides for targeted molecular radiotherapy

Defining stem-cell mediated radioresistance in recurrent brain tumours

Building a biological-based rationale for the use of particle-based radiotherapies

Understanding Radiation-induced bystander and abscopal responses

Defining Next generation laser-produced ion-beams for advanced radiotherapy
PUBLIC OUTREACH AND KEY ACHIEVEMENTS

Currently President of the US Radiation Research Society

Editor-in-Chief (Science) British Journal of Radiology

Published Papers: 294 total, (210 PubMed listed) H-index = 50, Total cites (ISS WoK 04/18) 8356 w/o self cites 7332)

DISCOVER MORE
PhD Title: Physical and Biological characterisation of combined MRI radiation exposures with conventional and nanoparticle contrast agents
---
Name: Emily Russell
Years of Study: 1
Country: United Kingdom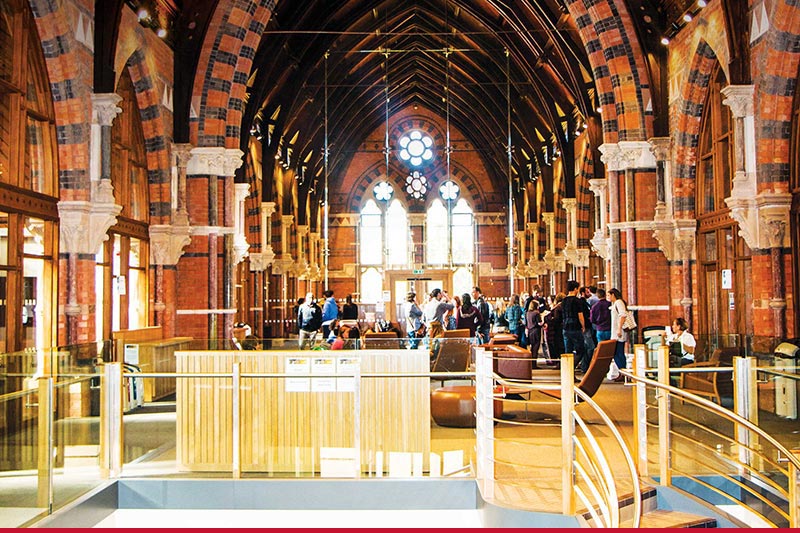 Postgraduate Experience
The Graduate School
Our dedicated hub for postgraduate students, providing state-of-the-art facilities for study, and high-quality training and development programmes within a diverse interdisciplinary community.
The gateway to your postgraduate experience