RESEARCH FOCUS
We use interdisciplinary approaches including molecular genetics, biochemistry, cell biology, and structural biology to understand the pathogenesis of opportunistic Gram-negative bacteria at molecular and cellular levels. Burkholderia, Achromobacter, and Enterobacter species are the main model organisms we use in different aspects of our research program.
Current interests are: (i) To advance the understanding of the assembly and modifications of lipopolysaccharide (LPS) and glycosylation of envelope proteins; (ii) To elucidate the molecular basis of intrinsic multidrug antibiotic resistance in resilient opportunities Gram-negative pathogens; and (iii) to exploit our finding to develop novel means to combat antibiotic resistant pathogens.
---
RESEARCH OPPORTUNITIES
I carry out hypothesis-driven research and train pre and postgraduate students and postdoctoral fellows to become outstanding biomedical scientists, to develop an environment of scientific inquiry and respect for each individual's expertise and contribution, as well as emphasising personal and scientific integrity and team player skills.
Hypothesis-driven research on:
Molecular mechanisms of intrinsic multi-drug antibiotic resistance
Biogenesis of the Gram-negative bacterial outer membrane, especially lipopolysaccharide and cell wall peptidoglycan
Cellular microbiology of opportunistic Gram-negative bacterial pathogens in phagocytic cells.
PUBLIC OUTREACH AND KEY ACHIEVEMENTS

Postgraduate Supervisory Excellence Award, The Graduate School, Queen's University
Belfast, 2017

Outreach: Oct 6, 2017, "Supervisor-student relationships and conflict resolution",
The Graduate School PGR Induction Programme, Queen's University Belfast.

DISCOVER MORE
PhD Title: Inflammation mechanisms associated to Type VI secretion in Burkholderia cenocepacia
---
Name: Ms. Fabiana Bisaro
Years of Study: 3
Country: Argentina
Alumni: where are they now?
Amal Amer
---
PhD Title: Functional characterization of the WecA protein

Years of Study: 5
Country: Egypt
Current position: Professor, Ohio State University, Columbus, Ohio, United States
Tracey Taylor
---
PhD Title: In vivo survival genes of Burkholderia cenocepacia K56
Years of Study: 3
Country: Canada
Current position: Associate Professor and Vice Chair at Oakland University William Beaumont School of Medicine, Detroit, United States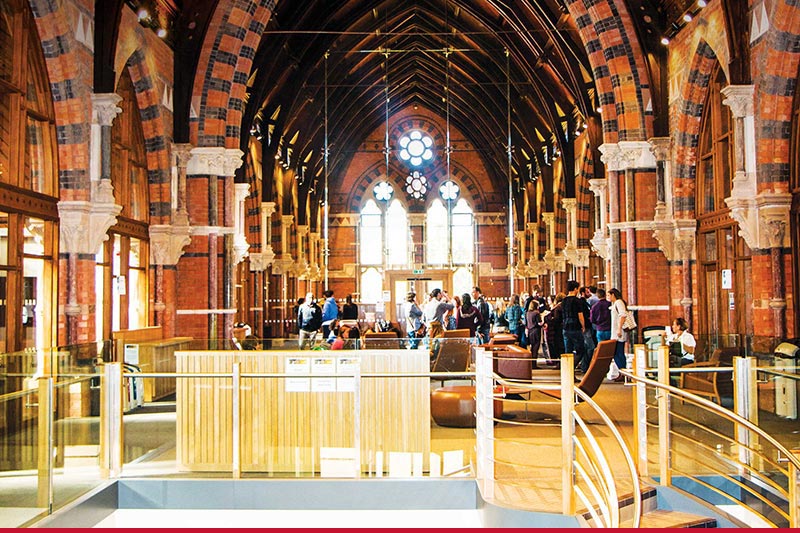 Postgraduate Experience
The Graduate School
Our dedicated hub for postgraduate students, providing state-of-the-art facilities for study, and high-quality training and development programmes within a diverse interdisciplinary community.
The gateway to your postgraduate experience