RESEARCH FOCUS
Professor Harkin's research is focused on understanding the impact of mutations within the BRCA1 gene in the development and treatment of hereditary breast and ovarian cancer.
We are using a number of complementary strategies to investigate the role played by BRCA1 in both DNA damage repair and transcriptional regulation. We were the first lab to identify a novel BRCA1-mRNA splicing complex required for efficient DNA repair and maintenance of genomic stability following DNA damage.
---
RESEARCH OPPORTUNITIES
Professor Harkin is open to PhD applications in the general area of hereditary breast and ovarian cancer. DNA damage repair or transcriptional regulation.
His fields of interest include;
DNA damage repair
Transcriptional regulation
Mechanisms of sensitivity/resistance to DNA damage based therapeutics
Make a PhD enquiry
PUBLIC OUTREACH AND KEY ACHIEVEMENTS

Cancer Discovery (journal) - editorial "BRCA1-MEDIATED mRNA SPLICING MAINTAINS GENOME STABILITY"
The Belfast Telegraph - feature story "Queen's University Belfast breakthrough in bid to combat a killer cancer gene"
The Mirror - feature story "Researchers in Northern Ireland make huge breakthrough in fight against breast and ovarian cancer"

DISCOVER MORE
Name: Dr. Colin McIlmunn (Clinical Fellow)
---
PhD title: The molecular and genetic characterisation of contralateral breast cancer
Years of Study: 2
Country: United Kingdom
Alumni: where are they now?
Name: Professor Richard Kennedy
---
PhD title: Functional analysis of BRCA1
Years of Study: 3
Country: UK
Current position: McClay Professor of Experimental Medicine, QUB and Vice President of biomarker discovery at Almac Diagnostics
Name: Dr Jekaterina Vohhodina
---
PhD title: Role played by BRCA1 in mRNA splicing
Years of Study: 3
Country: Estonia
Current position: Research Fellow in Genetics at Livingston Lab, Dana Farber Cancer Institute, Harvard Medical School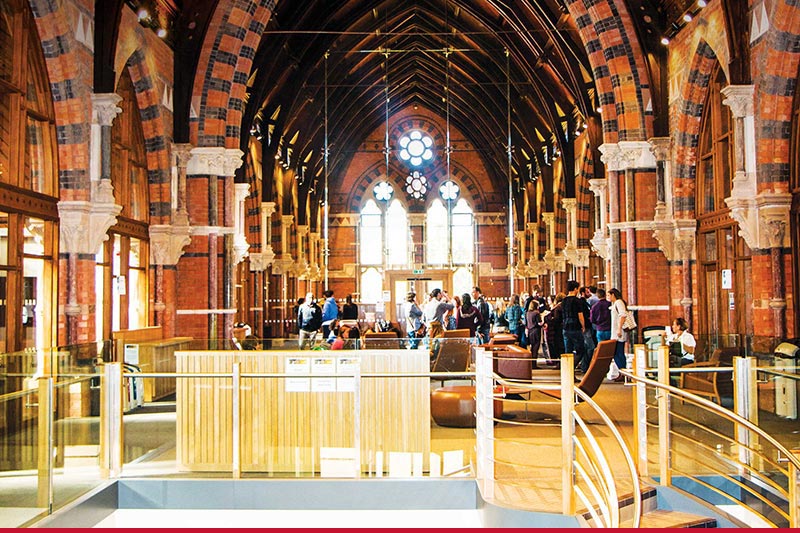 Postgraduate Experience
The Graduate School
Our dedicated hub for postgraduate students, providing state-of-the-art facilities for study, and high-quality training and development programmes within a diverse interdisciplinary community.
The gateway to your postgraduate experience