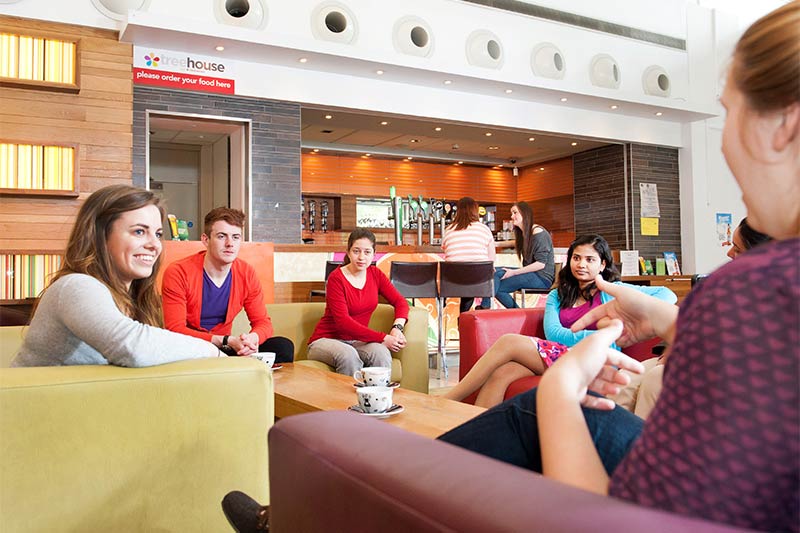 Centre for Public Health
PhD Funded Studentship
Using Game Theory to assess the effects of social norms and social networks on adolescent smoking in schools: a proof of concept study
Project Description
This study will contrast two school-based smoking prevention interventions among adolescents in the UK and Colombia, in order to better understand social norms-based mechanisms of action. In a before and after design, the student will help obtain psychosocial, friendship and behavioural data (e.g. attitudes and intentions towards smoking and vaping) from students from 3 schools for each intervention in the UK and the same number in Colombia. Pre and post intervention, participants will take part in a number of different Game Theory based experiments that will permit the assessment of their judgements about the social appropriateness of a range of smoking-related behaviours, and the estimation of individual sensitivity to social norms in order to estimate how social norms (related to smoking) have changed, how sensitivity to classroom and year group norms have changed and how individual changes are related to changes among friends.
Using the results of these experiments, the influence of individual student attributes and their social networks will be assessed within a Markov Chain Monte Carlo framework. Putative mechanisms will be inferred by triangulating the experiments with qualitative data and by the contrast between two interventions and countries where putative mechanisms and norms are different.
Funding
*FUNDING CONFIRMED – Department for the Economy (DfE) & MRC Award*

Eligibility for both fees (£4,195 for 2017/18) and maintenance (£14,553 for 2017/18) depends on the applicants being either an ordinary UK resident or those EU residents who have lived permanently in the UK for the 3 years immediately preceding the start of the studentship.

Non UK residents who hold EU residency may also apply but if successful may receive fees only.

For further details re eligibility criteria (including academic, citizenship and residency criteria) please click on the following link: View Website
Entry Requirements
Candidates should have or expect to obtain a 2:1 or higher Honours degree or equivalent in a relevant public health, psychology, economics or social sciences subject

English Language

Candidates applying from countries where the first language is not English should produce evidence of their competence through a qualification such as IELTS or TOEFL score.

The minimum recommended score for the School of Medicine, Dentistry and Biomedical Science is:
• IELTS score of 6.0 with not less than 5.5 in each of the four component elements of listening, reading, speaking and writing taken within the last 2 years;
• TOEFL score of 80+ (internet basted test), taken within the last 2 years, with minimum component scores of; Listening 17, Reading 18, Speaking 20, Writing 17);
• A valid Certificate of Proficiency in English grade A or B;
• A valid Certificate of Advanced English grade A; or
• A first or upper second class honours degree from a university based in the UK, Republic of Ireland or other suitably quality assured location in a country deemed by the UK Border Agency to be majority English speaking.

For a list of English Language qualifications also accepted by the School and University please see the following link:
http://www.qub.ac.uk/International/International-students/Applying/English-language-requirements/#English

The English Language Unit (ELU) offers both pre-sessional and in-sessional courses in English for academic purposes and study skills. Courses vary in length and full information can be obtained from the ELU http://www.qub.ac.uk/tefl/

PLEASE NOTE:

This project will involve Regulated Activity (working with children and/or vulnerable groups).

The successful applicant will be required to supply their details to the School Postgraduate Office in order for a criminal history check to be undertaken (Enhanced Disclosure Checks). The project will be conditional on the successful applicant being issued with a satisfactory Enhanced Disclosure Certificate.
Supervisors
Dr R Hunter
Dr R Kumar
Prof F Kee
Closing Date
Closing date for application is: Thursday, February 01, 2018
How to Apply
Please refer to 'Entry Requirements' for specific admissions criteria.
Apply online via the Queen's on-line application portal . Guidance is available on the University's Prospective Student pages.
When applying for a project, please choose 'MEDICINE' as your subject area/School.
Please ensure you adhere to the closing dates.
If you have any further queries please contact: pgoffice.smdb@qub.ac.uk or +44 (0) 28 9097 2619/2042.