10 reasons to choose Psychology at Queens
There are a multitude of reasons to choose Psychology at Queens; primarily the quality of our teaching and research but also our history, facilities and our commitment to gender equality evidenced through our prestigious Athena SWAN Gold award, one of only a handful in the UK. This page highlights ten of the best reasons for you to join us...
Teaching Quality
Education experience
The quality of our teaching is reflected year on year in consistently high satisfaction ratings in student surveys and positive comments from our external examiners backed up by the accreditation of our undergraduate and conversion programmes from our professional body the BPS.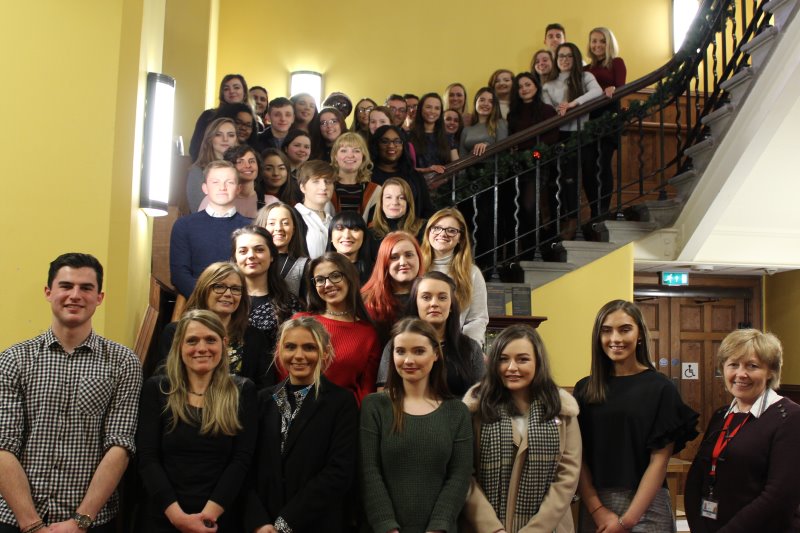 Work placements
The Insight Programme
The employability element of the School is called the Insight Programme which culminates in a short-term placement with organisations in the public, private and third sector
Beyond the classroom
Student support
We are committed to supporting our students through our Transition into HE program which begins in welcome week and continues for undergraduates through our personal tutoring system guiding you through your time with us
Research Quality
Quality with Impact
We're rated 9th in the UK for Research Intensity and tied 18th for Research Impact according to REF 2014 with almost two thirds of our submitted case studies being classed as outstanding in terms of global reach and research significance.
Research Facilities
Foundations of our research
Our research is built on a solid foundation of state of the art research infrastructure, backed up by a talented technical support team dedicated to Psychology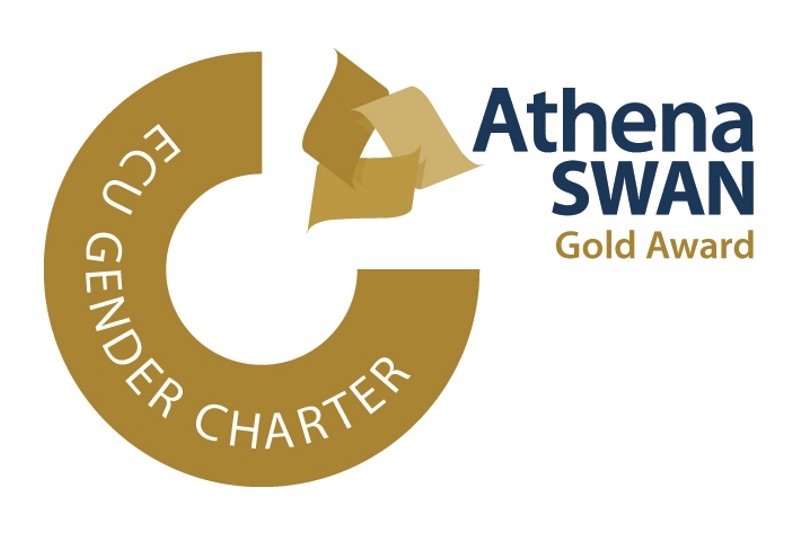 Athena SWAN Gold
Gold Award winner
The School is proud to have been awarded the prestigious Athena SWAN Gold Award initially in 2014 and again in 2017. Athena SWAN recognises advancement of gender equality: representation, progression and success for all.
Professional Courses
Accredited Taught Doctorates
We offer two professional taught Doctorates in Clinical and Educational Psychology, training the Clinical and Educational Psychologists of tomorrow. Both courses are accredited by both BPS and HCPC with graduates eligible to join the HCPC register.
Master of your own destiny
Diverse range of Masters options
We offer a diverse range of postgraduate options - even if you don't already have a degree in Psychology. This year we launched our MSc Psychological Science (Conversion), a one year's accredited degree in Psychology bestowing eligibility to pursue further professional options in Psychology such as Educational or Clinical Psychology
International focus
Global connections
Our undergraduate students have the opportunity to spend half of their second year studying abroad with Spain and the Netherlands the most popular options. We welcome a growing international community of undergraduate and postgraduate students to our School and our diverse staff work within a research network that is truly global.
History of excellence
Over 60 years of psychology
Psychology has been a separate department at Queens since 1951 when it was established in Lennoxvale and where it remained until the early 1990s. George Seth was appointed as Founding Chair of Psychology at Queens in 1958 and he lead the Department until he retired in 1971.
Origins of Psychology NI (pdf)