Dr Kinga Morsanyi
Hungary
I did my undergraduate degree in Psychology and an MSc in cognitive neuropsychology at Lorand Eotvos University, Hungary. In 2005 I moved to the University of Plymouth, where I did a PhD in Cognitive/Experimental Psychology (completed in 2010). Subsequently, I worked as a teaching fellow in Plymouth, until I moved to the University of Geneva (Switzerland) in May 2011 to work as a post-doctoral researcher with Professor Pierre Barrouillet. During the same year, I was awarded an ESRC post-doctoral fellowship, and I moved to the University of Cambridge to work with Dr Denes Szucs at the Centre for Neuroscience in Education.
In December 2012, I was appointed as lecturer in psychology at Queen's. I was very happy to accept this position, as the School of Psychology at Queen's has a particular research strength in the areas of Cognition, Development and Education with leading researchers in the field, including Professor Teresa McCormack and Dr Aidan Feeney.
Rhea
Malaysia
Coming to Queen's University Belfast for my BSc in Psychology has been one of the best decisions of my life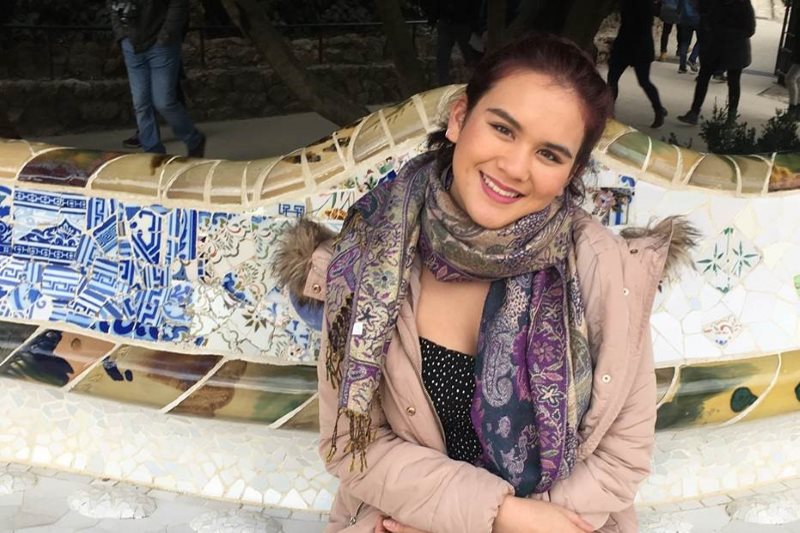 I was awarded a full scholarship from the university under a scholarship programme that awards 2 outstanding and high-achieving international students with full scholarships each year. This was only one of the many opportunities the university has given me to develop myself personally, intellectually and professionally. Not only have I been taught by people conducting ground-breaking research, but I have also had the opportunity to travel internationally for recruitment fairs with my school, for example to Oslo, Norway. The social life in Belfast is also amazing, with great live music, cinemas, cafes, pubs and travel opportunities to help entertain you every weekend for all the time you spend in this buzzing and vibrant city. It also is a major plus point that Belfast has the lowest cost of living in the UK, making it easy to live comfortably as a student here.
Dr Mihalis Doumas
Greece
I did my Undergraduate degree in Sport and Exercise Sciences and a Masters Degree in Exercise and Health at the Aristotle University of Thessaloniki, Greece. In 2001 I moved to the School of Psychology, University of Birmingham to do my PhD in Timing of Repetitive Movements in the Sensory Motor Neuroscience Lab with Prof Alan Wing. After my PhD, in 2006 I moved to the Department of Psychology, KU Leuven, Belgium where I worked as a postdoctoral fellow for 2 years in a project on age differences in cognitive-balance dual-task performance, and then for 3 years funded by a postdoctoral fellowship from the Research Foundation of Flanders on multitasking and ageing.
In 2011 a lecturer position in the Psychology of Movement became available at the School of Psychology, Queen's University Belfast. This position was unique and exciting for me because it was very close to my research interests and the School had two well established groups of Sensorimotor Control research lead by Professor Richard Carson and Professor Cathy Craig.
In addition, the interdisciplinary nature of the School's research together with its unique laboratory facilities, including the Movement Innovation Lab, Brain Stimulation labs and Balance assessment equipment provided me with the opportunity to develop new and exciting aspects of my research on SensoriMotor Neuroscience. I was very excited to be offered the position and to join the School in August 2011.
Madeleine
Norway
So if you like a beautiful study environment, Belfast would be the city for you
My name is Madeleine and I'm from Oslo in Norway. I moved to Belfast in 2016 because I was accepted to the doctorate program in clinical psychology at Queens University. I had heard about Queens University, and knew it had a good reputation. However, I knew very little about Belfast as a city (apart from the historical aspects). Belfast was quite different from what I expected prior to coming here, and I quickly learned to love the city. I like that it's a small city that's easy to get around, and nature is always close by. There are many cafes and restaurants and I think the amount has increased since I arrived here, which is great! The cultural scene is also something I enjoy, with many music and arts events going on. Because I like to travel and go road tripping, the location is also perfect, as it gives easy access to various stunning places such as the Wild Atlantic Coastal route (Giant's Causeway), Donegal (great if you like surfing!) and Dublin. I also have to mention that the university buildings and facilities here are stunning, and really give a Harry Potter-feeling (they even have a Narnia room in the library!)
Daniel
Spain
I feel very welcome from all members of Queens staff and from the citizens, which will always be happy to help you.
I arrive to Belfast as an Erasmus student from Madrid. One of the first things I saw when I arrived here was the university and for somebody that has never seen it, it is quite impressive. It is such a big and beautiful building.
Even though the School of Psychology is not part of the main university building, it has very good installations and equipment, and teachers and members of the staff are very available to help you.
I chose Queens university as an Erasmus destination because is one of the top universities in Europe and also I was really interested in the period known as "The Troubles", which I believe it is a very interesting fact to study as a Psychology student.
In my free time I like to visit different parts of Belfast looking for Murals about the conflict, I also like to go on weekends to Saint George´s Market. Also, I like to walk around city centre and river Lagan. Furthermore, there is one excursion that you cannot miss in northern Ireland and that is the Giant's Causeway
I would recommend to all new students to spend their first year in Elms Village, because as an Erasmus student I didn't know anybody here before coming, however living in Queens Accommodation has given me the opportunity to have friends from a lot of different nationalities, including locals.
Most of the modules I am coursing here are part of Level 3 and they are challenging and interesting subjects which have given me the opportunity to be much more prepared to work in the future as a professional psychologist . I do recommend to all new Erasmus students that are thinking about coming to Queens to don't think it twice because this year is being one of the best years of my life.
Jessica
USA
The biggest draw for me was the impressive staff
I made the decision to study at Queen's School of Psychology for a number of different reasons. I learned that most professors work on their own research while also teaching and I enjoyed the idea of learning from individuals who are active within the field of psychology. I also liked that this was a three year course. Rarely can a student earn a degree in that amount of time back home unless they are part of an accelerated degree program. For more personal reasons I decided to study at Queen's because of my Irish background. My mother's side of the family comes from Belfast and I wanted to get in touch with that part of my heritage. Lastly, Northern Ireland is such an ideal place to be if you're interested in travel, which I very much am!
Queen's University and the School of Psychology surpassed all my expectations. I was very nervous moving to a different country, being on my own and beginning the next step in my education. All my fears and insecurities were quickly put to rest with the start of orientation week. The School had set up a week where all first years got to know the staff, their peers and the campus. It was very informative and quite fun. Before I knew it I was swept into the hustle and bustle of my first year at Queen's. The lectures, essays, lab reports and various assignments have kept me very busy. However, despite the late nights studying and cramming I have thoroughly enjoyed my first year in the School of Psychology. It has been a long time since I have studied something that equally interests me and challenges me. Psychology offers both of these things.