Development, Cognition and Adversity
Many of the School's staff carry out research with children and/or adolescents. Such research can be found across most domains of the School's research portfolio, including health psychology, clinical psychology, social psychology, and research on perception and action. Work within social psychology primarily focuses on development with the context of divided societies.
The School has a particular strength in cognitive development, especially in relation to higher cognitive functions such as reasoning, decision-making, executive functions, numerical cognition, and reading. Some of our research in these areas focuses on atypical populations, such as children with developmental disorders or children at risk of psychopathology.
Professor
Teresa McCormack
I am a cognitive developmental psychologist. Much of my research has focused on the development of different aspects of temporal cognition in young children. I am currently working on aspects of children's future thinking on an ESRC-funded project with Cristina Atance, and on another ESRC project with Eugene Caruso which is examining temporal asymmetries in children's thinking.
Find out more
Dr
Aidan Feeney
I am interested in high-level cognition. I study both how we make inductive generalisations from specific examples, and how we reason deductively. I also have strong interests in judgement and decision making, including how we think about counterfactual alternatives to reality, and how consideration of those alternatives is related to the experience of regret. More recently I have studied the relationship between regret and decision making in children.
Find out more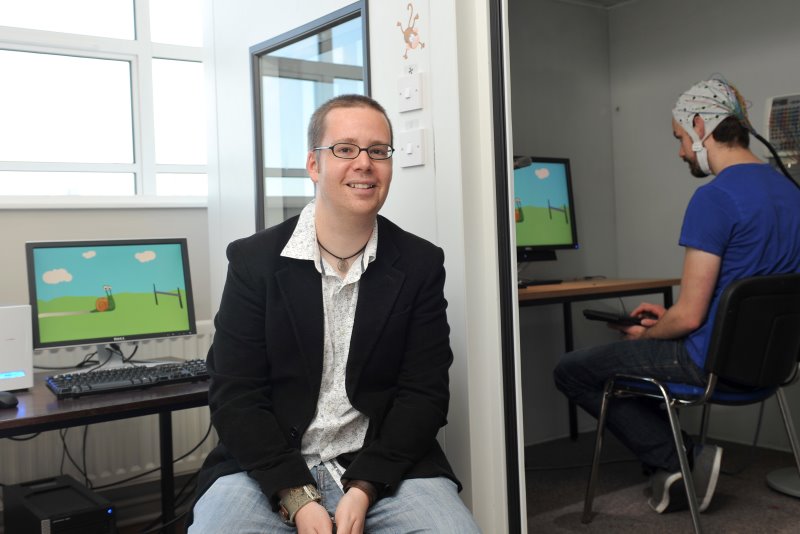 Dr
Tim Fosker
My general research interests are in the development of speech and language. My recent work has focused on the auditory precursors to speech processing and the impact that these have on later literacy development. I work with both typically and atypically developing populations of children.
Find out more
Dr
Katrina McLaughlin
I'm a mixed methods researcher with significant experience in intervention research aimed at improving outcomes for children and families. I'm currently PI on a number of projects including investigating the impact for children of parental incarceration, and an evaluation of the Fathers and Families Programme which is a parenting programme aimed solely at fathers.
Find out more
Dr
Kinga Morsanyi
My background is in the development of reasoning skills in typical development and in special populations (in autism, and in developmental dyscalculia). I am particularly interested in reasoning heuristics, probabilistic reasoning, analogical reasoning, and how reasoning skills can be improved through training. Another line of research concerns mathematical abilities and mathematical anxiety.
Find out more
Dr
Kostas Papageorgiou
I use an interdisciplinary approach in my research, combining diverse disciplines, including cognitive and developmental neuroscience, personality assessment and genetics. Specifically I am interested in exploring environmental and genetic influences on infants visual attention and its links to later symptoms of psychopathology, temperament and cognition
Find out more
Dr
Teresa Rushe
My research falls within the area developmental psychopathlogy with particualar expertise in developmental neuropsychology. I have published widely in the area of psychosis, with a particular focus on understanding the neurodevelopmental origins. I am currently working on several projects exploring the impact of childhood adversity on adult outcomes.
Find out more
Dr
Judith Wylie
My research focuses on basic cognitive processes and their application within educational contexts. I am interested in the development of reading and mathematical abilities in typically developing as well as children with atypical trajectories. My current work also investigates cognitive and linguistic processing in bilinguals. I have worked on projects within the Irish immersion educational context, as well as research involving Chinese–English bilingual adults and children.
Find out more
Impact
The AHRC project "Time: Between Metaphysics and Psychology" involves working with three community arts groups: Beyond Performance Art Collective, Big Telly Theatre Company, and Echo Echo Dance. We are working with these community groups to explore notions of time in their artistic practice, and to co-develop a performance inspired by the themes of the project. This collaboration will also involve Big Telly and Echo Echo Dance exploring the project themes in their community work.
Research Staff
Research Students
Teresa Gomes Arrulo
Nicola Gillen
Heather Lyle
Brian Uprichard
Research Network
Cristina Atance, University of Ottowa
Eugene Caruso, University of Chicago
Marc Buehner, University of Cardiff
David Lagnado, University College London
Christoph Hoerl, University of Warwick
Professor Yulia Kovas, Goldsmiths
Professor Sergey Malykh, Psychological Institute of the Russian Academy of Education
Professor Peter Clough, University of Huddersfield
Dr. Tim J. Smith, Birkbeck College
Aimee Bright, Queen Mary University of London
David Over, University of Durham
Jean-Francois Bonnefon, CNRS Toulouse
Evan Heit, University of California, Merced
John Coley, Northeastern University