Research Environment
Our framework brings together students from different disciplines, helping to foster the university's community of scholars. This in turn enables research students to broaden their horizons and interact with scholars from other disciplines and the public: an essential skill in today's world.
We support and nurture the development of colleagues at the beginning of their research careers and provide continuous support to our researchers as they progress in their chosen fields.
Discover the active support available to develop our researchers and the values, aims and governance underpinning our research culture in the School of Natural and Built Environment.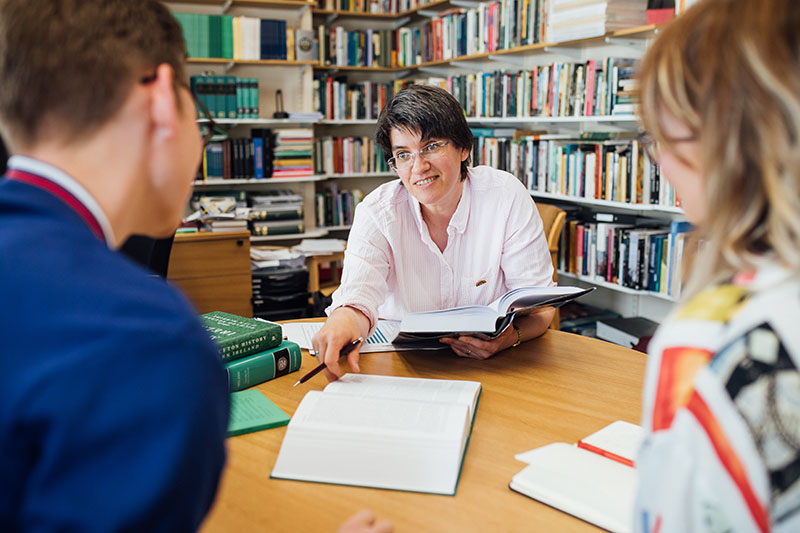 RESEARCH GRANTS AND FELLOWSHIPS
Since 2014, the School of Social Sciences, Education and Social Work has raised more than £19 million of research income.
More information about our recent research projects can be found here.
Fellowships and awards
Professor Joanne Hughes, holder of the UNESCO Chair at Queen's
Dr Katy Hayward, 2019 Island of Ireland Fellow, Eisenhower Fellowships
Dr Joe Duffy, US-UK Fulbright All Disciplines Scholar Award 2018-19
Dr Anne Campbell, NIDA Lifetime Drug and Alcohol Fellowship
Read more
Read less
---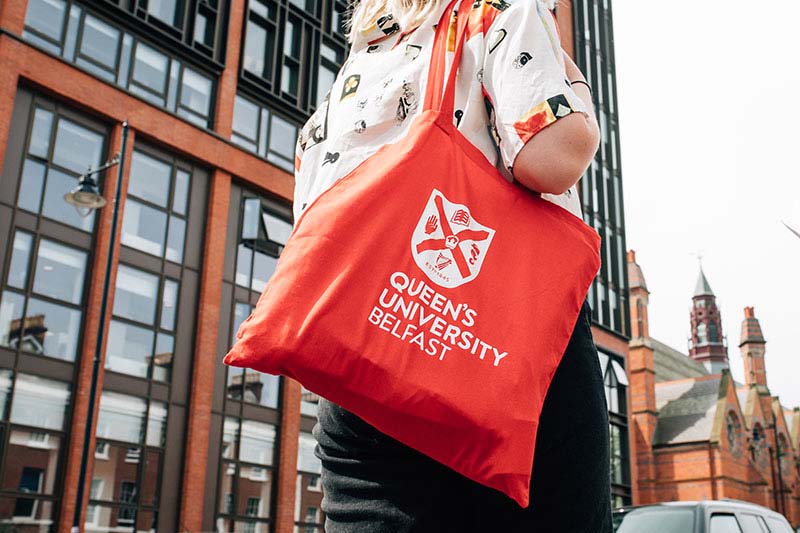 SUPPORT FOR RESEARCHERS
Early career lecturing staff are allocated a senior colleague as mentor, have an initially light teaching load, and access to university training courses to help develop their research, leadership and teaching skills (e.g., all complete PGCHET and 'Supervising Research Students' courses).

ECRs also enjoy priority access to ring-fenced PhD (DfE) studentships and an informal peer review system to support them in the preparation of grant applications. All incoming academic staff are supported through start-up packages for equipment, networking and other research activities.
Skills development - seven principles of the Concordat to support the Career Development of Researchers, as evidenced by our recruitment strategies, staff retention, rewards and recognition procedures, training and commitment to ongoing staff development, reflective review of staff progress; and our Equality and Diversity strategy.
Early career researcher profiles and photos - links
Central University Support
The Research and Enterprise Directorate supports our researchers in a number of ways, providing guidance on ethics and governance, funding projects, working with partners, and commercial developments.
Research is a key function of the University, so Queen's provides a range of high quality learning and development opportunities to assist with your work and support your career development.
New researchers will be invited to attend a central induction event, which is an opportunity to meet with colleagues from across the University.
Read more
Read less
---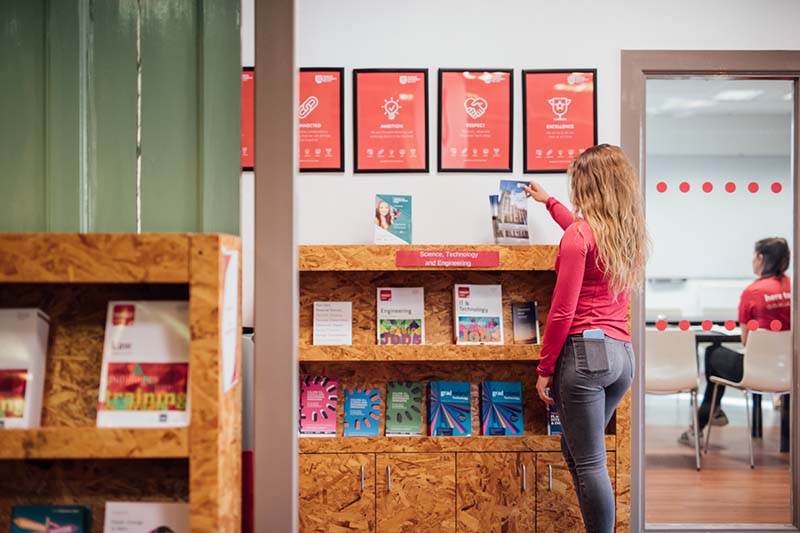 POSTGRADUATE SUPPORT AND DEVELOPMENT
We are committed to making doctoral students part of the life of the School and the wider university. We have created a bespoke training programme for new PhDs; more advanced students can avail of training opportunities offered by the School and by the University's Graduate School. Our PhDs can apply for paid teaching experience from their second year.
There are also opportunities to get involved in editorial work for the Northern Ireland Legal Quarterly (one of the UK's oldest law journals), or with LawPod, a podcasting venture hosted by the School of Law, or the student-led Research Network.
Funding is available to support students who want to present their work at conference or expert seminars. All PhD students have office space high performance computing facilities and when needed, use of state-of-the-art laboratory facilities.
"I'm doing my PhD in Politics and I'm looking at different ways that emancipation is contended with in Chechnya. The case of Chechnya interested me the most because there is a lot of opinions about what is happening there and why. I wanted to explore that a bit for myself and come to my own conclusions. Here at Queen's, I feel like I really have the opportunity to take my research where I want to take it and to explore different areas that are interesting to me."
Kathryn, PhD Politics
Read more
Read less
---
CONTRIBUTIONS TO SOCIETY AND THE ECONOMY
Indicators of wider influence and recognition e.g. grant committees, peer review
Social charter projects
Science Festival events / national initiatives
Government / policy advisory committees
Professor Debbie Lisle is the chief editor of the world-leading peer-reviewed journal International Political Sociology - one of the 7 main journals published by the International Studies Association. IPS responds to the need for more productive collaboration among sociologists, international relations specialists and sociopolitical theorists.
As part of our strategy to encourage the best bioscience undergraduate students to progress to a career in scientific research, we offer research project placements and a Summer Studentship Scheme which provides students with the opportunity to work in research laboratories.
Read more
Read less
---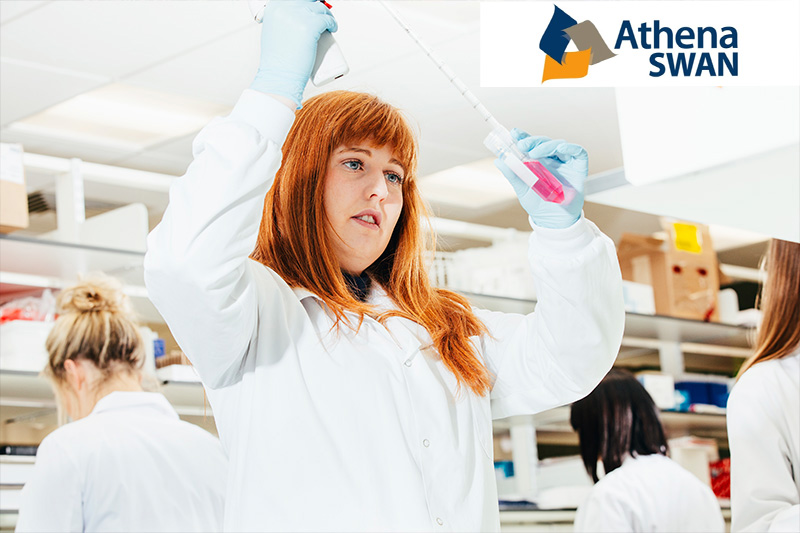 PROMOTING EQUALITY AND DIVERSITY
We are working towards gaining a SWAN Bronze Award in 2020 which will reflect the work of our merged School to:
improve career development and progression, especially for female staff.
improve and promote work-life balance and a family friendly environment for all staff.
improve gender equality and academic progression for students, especially women.
create a more egalitarian workplace culture.
Link to relevant Athena School page>
As a University, Queen's was the first in the UK to receive an institutional Silver Athena Award, one of only nine others in the UK to do so.
Read more
Read less
---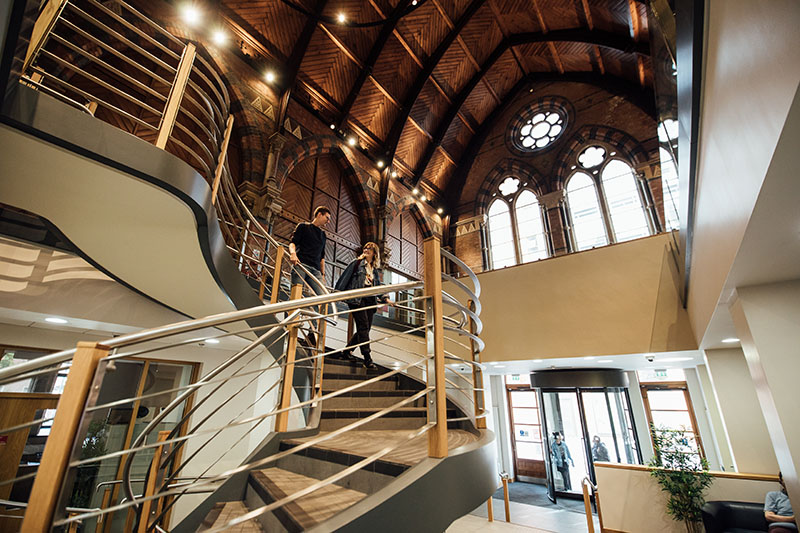 RESEARCH INFRASTRUCTURE AND FACILITIES
We invest millions in the development of our research facilities to ensure that our staff, students and collaborators have the very best equipment to help them in their work.
Our state-of-the-art research facility containing a large suite of open plan multipurpose research laboratories including numerous tissue culture, molecular biology, biochemistry and microbiology laboratories. A number of our facilities are also available for use in commercial testing and consultancy.
The School houses a number of shared technical resources including a flow cytometry platform (multicolour cell acquisition and sorting capabilities), a pre-clinical retinal imaging unit (confocal ophthalmoscopy, ERG), histology services (wax and frozen tissue processing staining) and equipment for assessing cell and tissue metabolism (Seahorse).
Research within the centre is further underpinned by Faculty core facilities providing support in genomics (next generation sequencing), advanced imaging (multiphoton, TIRF, electron microscopy), bioinformatics (high performance computing), proteomics (mass spectrometry), and a modern biological services unit (conventional and SPF).
- Green impact
Include relevant photos and summary equipment descriptions to illustrate facilities
Read more
Read less
---