Exploring Public Attitudes in Northern Ireland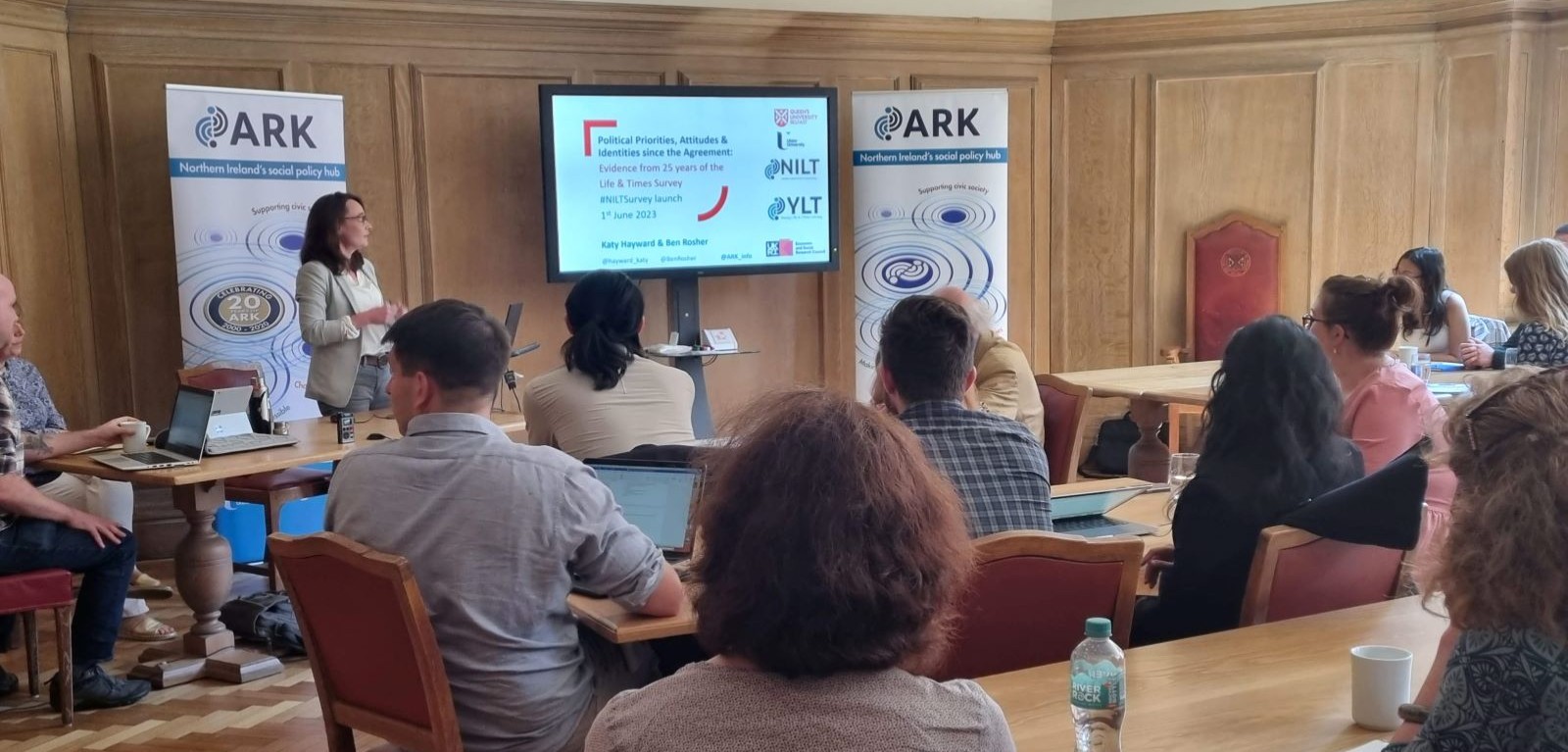 The results and data from the 2022 Northern Ireland Life and Times (NILT) survey were released on 1 June. Undertaken by ARK (a joint initiative between Queen's University and Ulster University, with the Queen's ARK colleagues hosted in the School of SSESW), this annual survey records public attitudes to key issues affecting their lives. In the 2022 survey, questions explored politics, identity, palliative care, the criminal justice system and much more. Coordinated by SSESW colleagues Paula Devine and Martina McKnight, the survey provides trusted and robust data for policy makers, NGOs, academics and students, and anyone interested in the views of people in Northern Ireland. Results from the 2022 survey included:
43% of respondents think Northern Ireland is a place where people respect each other, but 33% disagree with this.
73% of respondents say that their income has fallen behind prices over the past year. In the 2019 survey, 39% said this.
To mark the survey results launch, School of SSESW academic Katy Hayward and NINE PhD student Ben Rosher presented a seminar at the Queen's campus entitled 'Political priorities, attitudes and identities since the Agreement'. It explored and discussed these issues with data collected since the NILT survey began in 1998. Click 2022 Life and Times Survey to find out more.