Public Attitude Data in Textile Form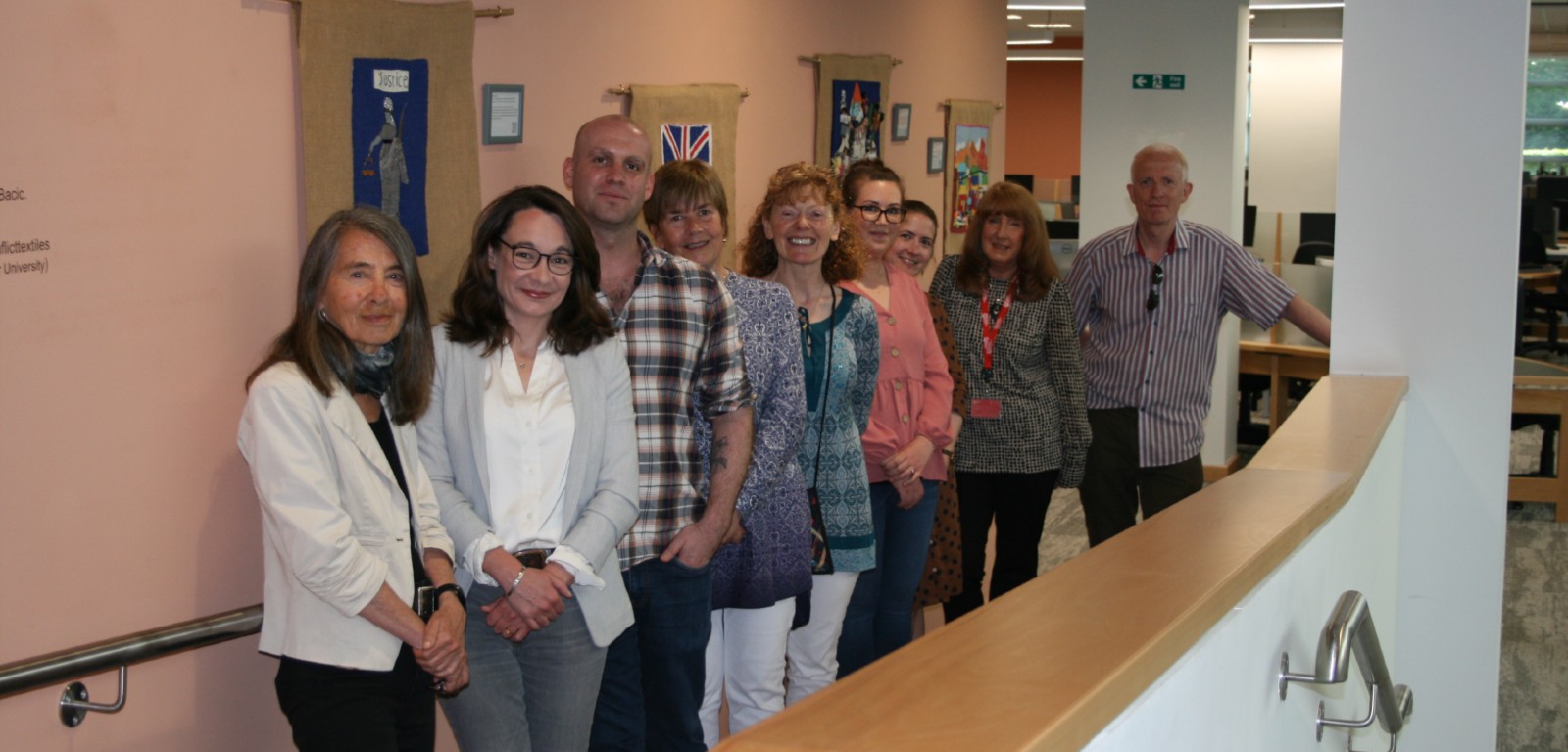 An exciting collaboration representing public attitude data with textile language has been launched by ARK, a joint social policy initiative between Queen's University and Ulster University. The Queen's team is located in the School of Social Sciences, Education and Social Work.
Via its suite of three annual surveys, ARK records the attitudes of people living in Northern Ireland, exploring the different ways in which they identify themselves, and how they feel about social policy issues affecting their lives.
Conflict Textiles is a curated collection of arpilleras (three dimensional textiles), quilts and wall hangings, portraying conflict in diverse situations. ARK and Conflict Textiles have come together for a rotating exhibition in the McClay Library at Queen's University. The exhibition runs from 1 June 2023 to 30 May 2024.
Four textiles from the Conflict Textiles collection highlighting key issues on identity and society will be on display for six months. These provide a visual and stimulating representation of the topics included in ARK's surveys and, in particular, the seminar presented by Katy Hayward and Ben Rosher on 1 June. The exhibits will be replaced in the autumn, with a different focus matching one of ARK's research themes.