Social Equity and Distributive Justice in Renewable Energy Deployment (ESR5)
Zoé Chateau
Recent research has demonstrated the importance of perceptions of justice in shaping social acceptance of renewable energy - in particular, opportunities to participate in decision-making procedures (procedural justice), and the fairness of how costs and benefits are distributed (distributive justice). A range of policy mechanisms have been proposed and implemented across European states to ensure that negative impacts do not fall disproportionately on the host communities who are directly impacted by large scale renewable energy projects, including benefit funds, subsidised electricity, and mandatory share offers. What is lacking is systematic assessment of the distributive justice of these mechanisms at both local and societal levels, with a particular interest in the engagement of low-income social groups and the ways in which 'the local' is spatially defined and practised. To address this gap, the methodological approach will combine national policy analysis of institutional frameworks and regulations with in-depth local case studies, utilising spatial, qualitative and quantitative methods.
The expected results are of relevance both to energy social scientists and for the generation of practical recommendations to policy makers and industry: improved understanding of the justice dimensions of community investment in renewable energy, institutional analysis of key social agents in creating just energy futures, and best practice guidance for developers and policy makers on just sustainability.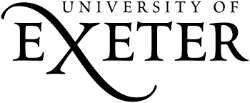 Find out more about Zoé