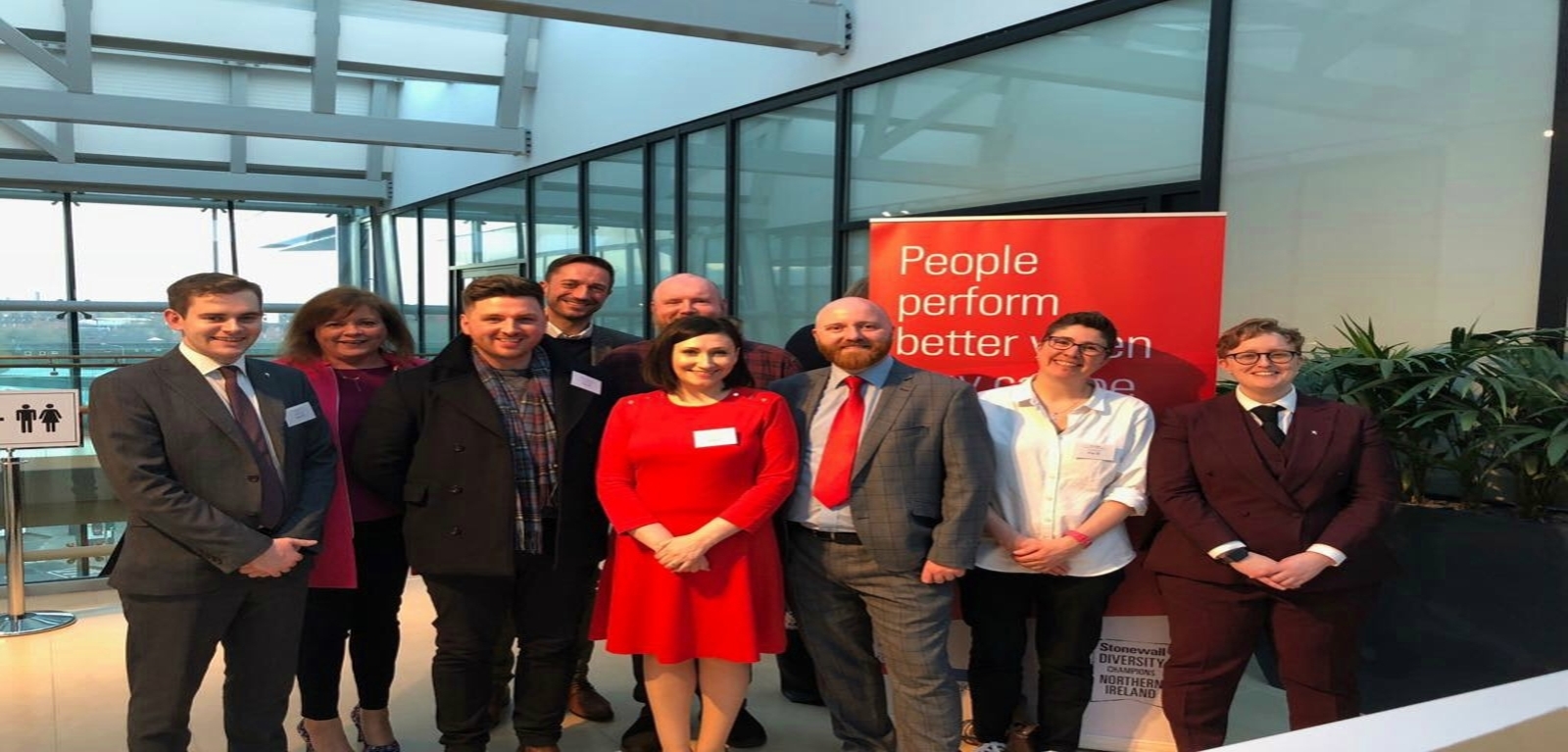 Diversity Champions Event 19 April 2018
20/04/2018
People Perform better when they can be themselves
PRISM were invited to attend the launch of the Stonewall Diversity Champions Northern Ireland event at Pinsent Masons on 19 April 2018.
Stonewall works with over 750 organisations. all of whom share their core belief in the power of a workplace that is truly equal.
Now, in partnership with The Rainbow Project, they are able to use their years of extensive experience in building LGBT inclusive workplaces to improve the lives of LGBT people and allies at work in Northern Ireland.
A panel discussion at the event was attended by Ruth Hunt, Chief Executive of Stonewall, pictured with some of the members of PRISM, John O'Doherty, Director, The Rainbow Project and Fergal McFerran, Client account Manager - Northern Ireland, Stonewall.
By combining our resources, expertise and reach, Stonewall and The Rainbow Project can help transform the lives of many more LGBT people in Northern Ireland
Ruth Hunt, Chief Executive, Stonewall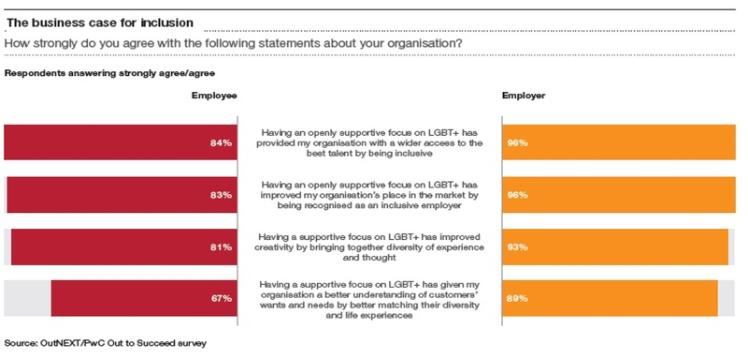 Out to Succeed
2/05/2018 - PwC are delighted to announce the external launch of their new report: Out to Succeed: Realising the full potential of your LGBT+ talent.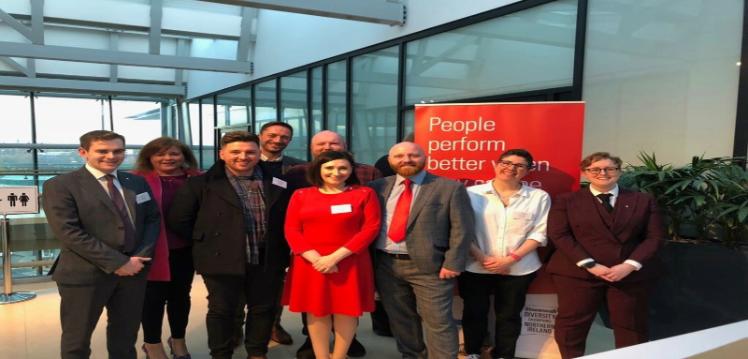 Stonewall and The Rainbow Project
20/04/2018 - People Perform better when they can be themselves