Clerical Boarding Schemes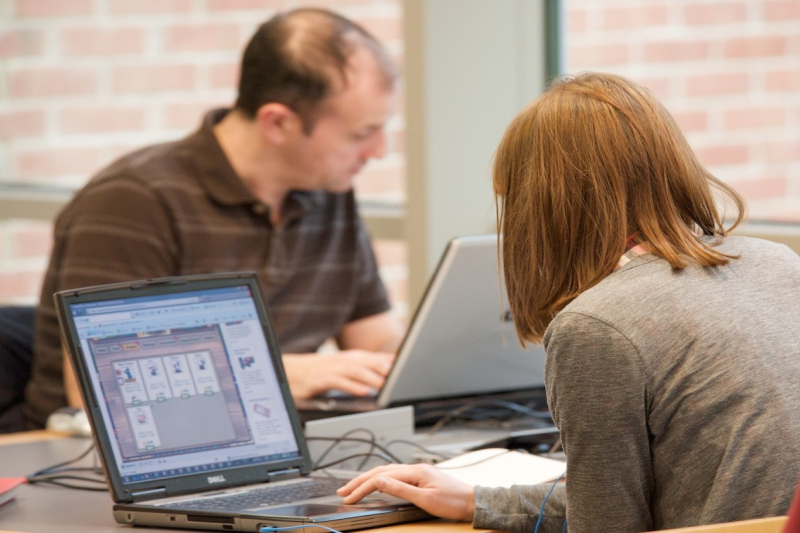 Clerical Boarding Schemes
About the Schemes
To help us fill clerical vacancies in a timely manner, we maintain Clerical Boarding Lists which are established and valid for up to 12 months and used to fill clerical vacancies as and when they arise. Candidates on these lists are ranked in merit order and particular areas of strength highlighted to allow identification of a candidate that best matches the recruiting department's requirements in terms of skills and competences, work experience, work pattern, preferred location etc.
Clerical Boarding Candidate Information
Queen's operates a competency based recruitment process, in which you need to provide details, including examples from your past experience, to demonstrate how you meet each competency. The following outlines the steps of our recruitment process:
Application: You are required to submit an online application form detailing how you meet the relevant employee specification.
Interview: If you successfully complete the test then you will be invited to attend a structured interview with a panel consisting of a member of Human Resources and representatives from Schools and Directorates.
* Please be assured that throughout the various stages we will send you email alerts to let you know or to remind you about what is happening next and what you have to do.
Clerical Boarding Guidelines
Application Stage
You should ensure you provide evidence of your experience on your application form, giving length of experience, examples and dates as required.
It is not sufficient to simply list your duties and responsibilities.
Queen's University will not make assumptions from the title of the applicant's post as to the skills and experience gained.
It is vital that candidates highlight their specific role and contribution by using actual examples to illustrate their experience against the criteria.
We will try and place candidates in a suitable role based on the preferences identified during the application and interview process. Candidates should ensure that they explicitly state areas of interest to include: PA/Secretarial, General Admin, Finance, Marketing, Customer Facing roles.
There are short-term and longer-term contracts and also permanent posts available. Fixed term posts are offered on a fixed-term contract basis with contracts varying in length with the potential for extension or permanency.
(Candidates with non – standard qualifications are asked to check the following websites and provide supplementary documentary evidence as to how their qualifications meet the required criterion*).
* Applicants are expected to state their grades, level of qualification and subject to clearly show they meet the education requirement. Applicants who do not demonstrate this or equivalent qualifications will not be shortlisted.
www.accreditedqualifications.org.uk
Interview stage
If you are successful at interview, you will be placed on the board for 12 months.
If you are unsuccessful after interview, you will not normally be eligible to reapply for a boarding exercise at the same grade within 6 months of your interview date.
You will be invited to meet with the recruiting manager when a suitable post arises to consider your relevant skills and experience for this specific role.*
If you are on the clerical board and you accept a post your name will be removed from the list and if you wish to move posts after accepting a clerical post you will be required to reapply to the clerical board.
When you are offered a post from the clerical board you will be placed in a post across the University that is deemed suitable for your skills and experience. However, if you do not accept this post you will be given the opportunity to be considered for one further post. Any candidate who turns down two suitable posts will be removed from the boarding list and if they wish to be considered for future posts will have to reapply to the boarding process.
Candidates on these lists are ranked in merit order and particular areas of strength highlighted to allow identification of a candidate that best matches the recruiting department's requirements in terms of skills and competencies, work experience, work pattern etc.
* Queen's may notify more than one candidate, in order of merit that a post has arisen. This notification invites an expression of interest in a post and should this invitation be rejected, this will be considered as a strike and therefore a turning down of a suitable post.
Additional Information
If you are appointed into a temporary post you will be placed on the redeployment portal up to 6 months before the end of the funding for your temporary post. This will allow you an opportunity to apply and be considered for suitable clerical officer posts across the University which are fixed term, peripatetic and permanent.
If an internal applicant is successful at a higher graded clerical post through clerical boarding, they will be given access to the redeployment portal at the higher grade.
Feedback
Unfortunately, there's a lot of competition for opportunities at the University so not everyone will be successful.
Due to the high volume of applications received, the University is unable to provide individual feedback on why applications have been unsuccessful at shortlist.
We encourage you to request feedback from your interview, as this will help with any future applications or interviews.