Queen's Equality Survey
Colleagues were invited by email to take part in the Queen's Equality Survey. The survey closed on Sunday 23 April 2023.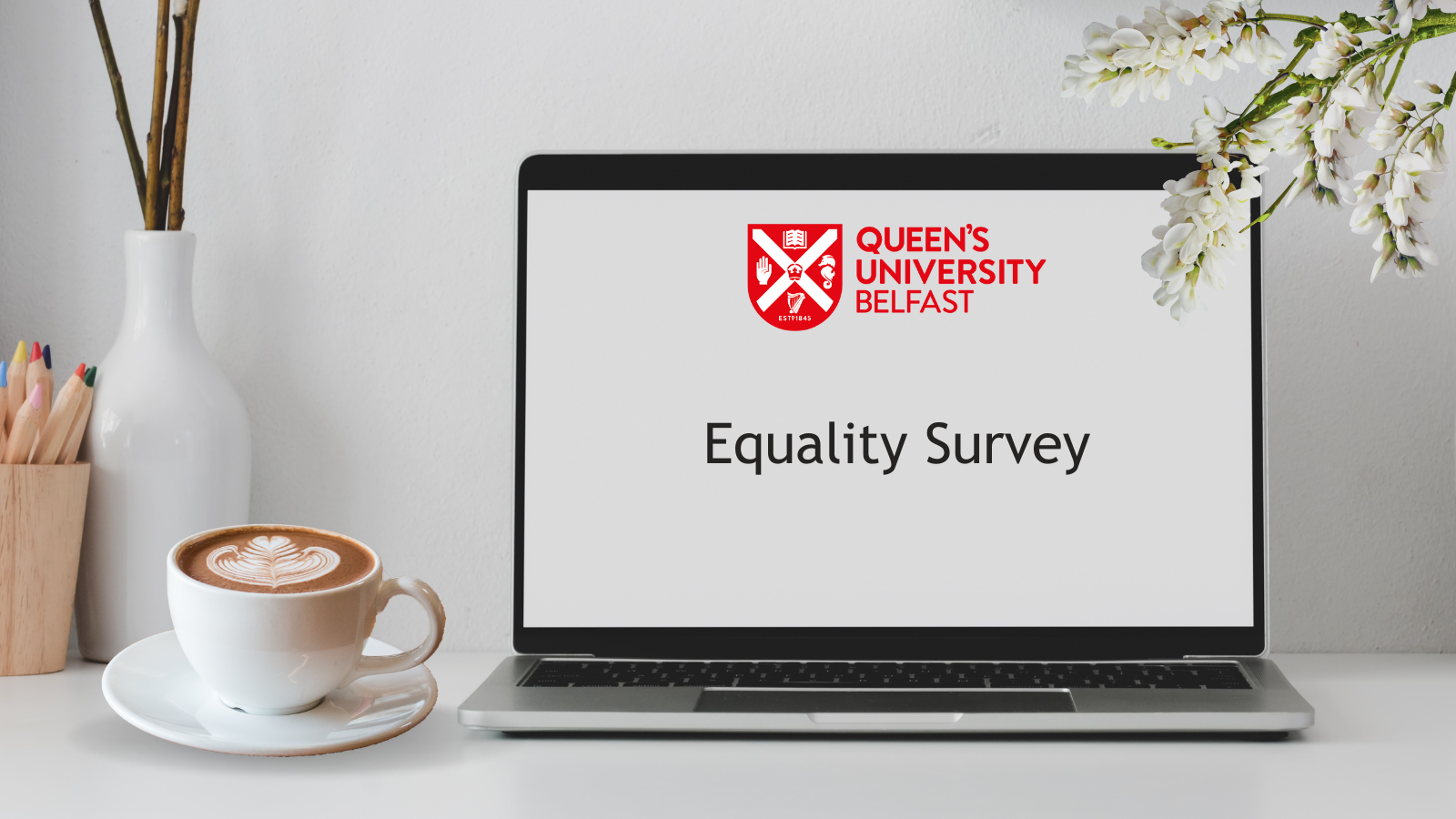 About the Survey
At Queen's, we are committed to ensuring that the University is a welcoming and inclusive place for staff, students and visitors. Strategy 2030 recognises the importance of equality, diversity and inclusion in the workplace and an organisational culture that supports and empowers staff.
Our Equality Survey is important because it will help us assess employee experience at Queen's through an equality lens. It will give us insight into areas where you value the progress we have made, as well as where our commitments to embed equality, diversity and inclusivity in all aspects of university life are not reflected in your experience of working at Queen's.
We will use the survey results to identify areas where changes are needed to improve the employee experience at Queen's. In particular, we will address any areas of challenge experienced by specific staff groups. The survey results will also inform our work on Equality Charters – including the Athena Swan Charter, the Race Equality Charter and Diversity Mark NI.
More information on the Queen's Equality Survey can be found on the survey homepage and FAQs.
Thank you to all those staff that completed the survey.