Future of Work Event
Speakers from Queen's and the non-academic sector recently discussed the changing landscape of how, when and where we work. They reflected on working models, workplace culture, wellbeing, sustainability, and lessons learned during the pandemic.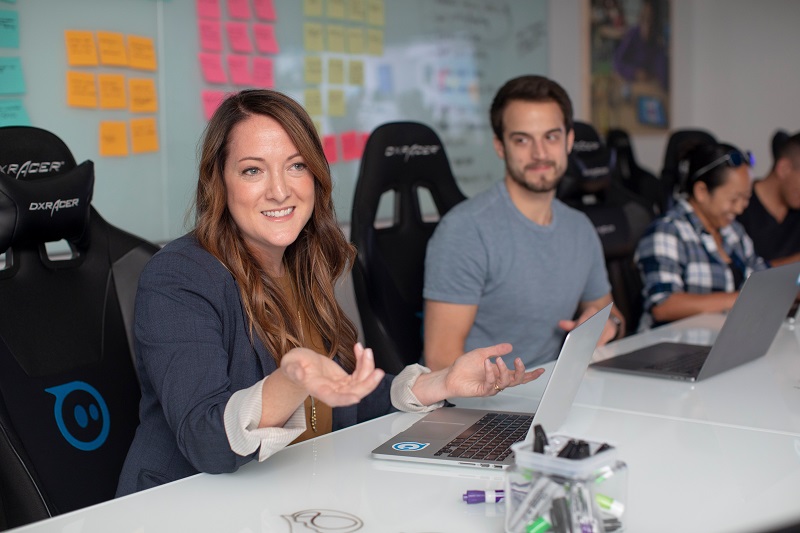 CHAIR
Jackie Henry is the People & Purpose Managing Partner for Deloitte UK and Senior Office Partner in Belfast, where she started her career over 30 years ago. She leads on the Future of Work agenda for Deloitte's 22,000 plus people in the UK.
Jackie has led the Deloitte Belfast growth strategy that has seen the professional services firm grow to over 1000 over the last 7 years encompassing the creation of Deloitte's BrightStart Apprenticeship Degree (the first Higher Level 6 apprenticeship in NI) and pioneering the Assured Skills Graduate academy model. Her contribution to the local economy was recognised in 2017 with the award of an MBE for Services to the Northern Ireland economy, she was also awarded an Honorary Fellowship of Belfast Metropolitan College and a Visiting Professor of Ulster University Business School.
Her commitment to diversity, inclusion and social mobility has been a focus throughout her career and in particular her efforts in building skills and providing access to education for people across Northern Ireland. Jackie is currently the Chair of the Northern Ireland Skills Council.
SPEAKERS
Paul Murnaghan, President NI Chamber of Commerce and Industry, NI Regional Director BT Enterprise, and Chair BT NI
Paul was appointed President of NI Chamber of Commerce and Industry in June this year. He also became the Regional Director of BT Enterprise NI in January 2017 and was appointed to the role of Chair of the NI Board on behalf of BT 2019. Previously head of Devolved Government NI in 2013, Paul has fulfilled many roles since joining BT in 2004.
Before joining BT, Paul held a number positions in the IT industry including BIS Beecom, 1991, moving from there to Parity and on to BIC Systems in 1998. Previously a Board member of Helm Housing and as President, chairs the NI Chamber Board and Council.
An alumni of both local Universities Paul attended Queen's University in 1987 where he graduated with a degree in Electrical and Electronic Engineering. Married to Zita, and father of four children, Paul is a former Irish Waterpolo Captain and still has an active involvement in the sport.
Jill Minne, Strategic HR Director, Northern Ireland Civil Service
Jill is responsible for the development and delivery of the Civil Service's People Strategy designed to address a range of organisational challenges and support the delivery of the Programme for Government. She also leads NICSHR, a centralised organisation delivering a full range of HR services for over 23,000 staff to each of the Government Departments.
She has been involved in organisational development, change management, human resources, diversity and inclusion and employability and skills work for around 30 years, including over two decades with Belfast City Council. Her last role in the council was Director of Organisational Development and Assistant Chief Executive.
Jill is joint Diversity Champion in the Civil Service, is Deputy Chair of the Labour Relations Agency, and a board member of the Women's Fund Northern Ireland.
Margaret O'Hagan, Director of Surgery and Clinical Services, Northern Health and Social Care Trust
Margaret is currently the Director of Surgery and Clinical Services in the Northern Health and Social Care Trust. In this role she is responsible for the provision of high quality, safe services across a broad range of service areas including inpatient and day case surgery, GI and endoscopy, critical care, anaesthetics, theatres, outpatient, community and special care dentistry, cancer services as well as radiology and laboratory services.
Margaret is a nurse by background and has extensive experience working across the acute hospital system in Northern Ireland. She has held a variety of roles which includes Ward Sister, Complaints Manager, Quality Improvement as well as senior operational management and professional nursing roles. She has been an operational director in the Northern Trust since 2012 and in her current role from October 2015.
Margaret is an alumni of the Health Foundation following completion of a Health Foundation Leadership Fellowship in 2008.
Laura Lynch, Head of Organisational Development, People and Culture Directorate, Queen's University Belfast
Laura is an established HR professional who has experience working at both operational and strategic level in fast paced and highly complex environments. She is passionate about improving the employee experience and supporting organisations to achieve their strategic priorities through their people.
Laura spent the first part of her career working in a Fortune 100 company where she played a key role in the company growth, staff wellbeing, pay and reward and talent management.
Following this she moved to Queen's and is currently Head of Organisational Development with responsibility for achieving strategic people priorities through staff engagement, talent management, leadership development, and learning and development. Since joining Queen's, Laura has actively supported the gender equality work lead by QGI.
Most recently, she has played a lead role in developing and launching a 12 month agile working pilot at Queen's and in providing a day 1 right to request flexible working to all employees.