Professor Carol McGuinness Portrait Unveiling
The unveiling of a new portrait of Professor Carol McGuinness took place on Thursday 23 June 2022 in the Great Hall as part of a collaborative event between Queen's Gender Initiative and the School of Psychology.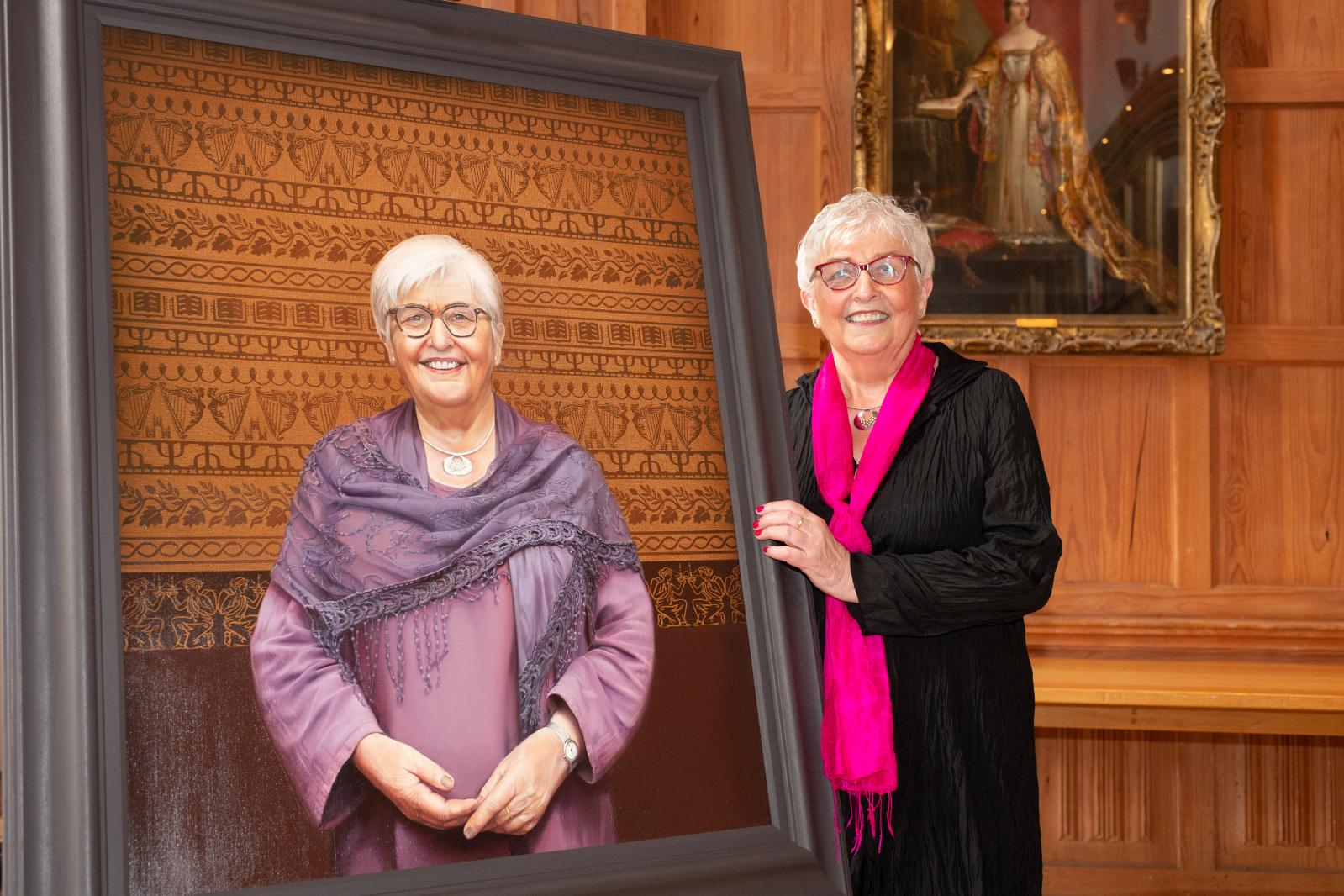 The portrait by Jennifer Trouton, an award-winning visual artist based in Belfast, was commissioned as part of our Visionary Women portrait project, and celebrates Professor McGuinness's contribution to academia in the disciplines of Psychology and Education, and her contribution to the work of Queen's Gender Initiative.
Ben Crothers, Curator and Collections Manager of the Naughton Gallery stated: "I'm delighted to welcome this new painting by Jennifer Trouton into the permanent University Art Collection at Queen's. Jennifer is undoubtedly one of the finest painters working in Ireland today, and I look forward to seeing her portrait of Professor Carol McGuinness hang in the Great Hall amongst so many other popular and beloved portraits."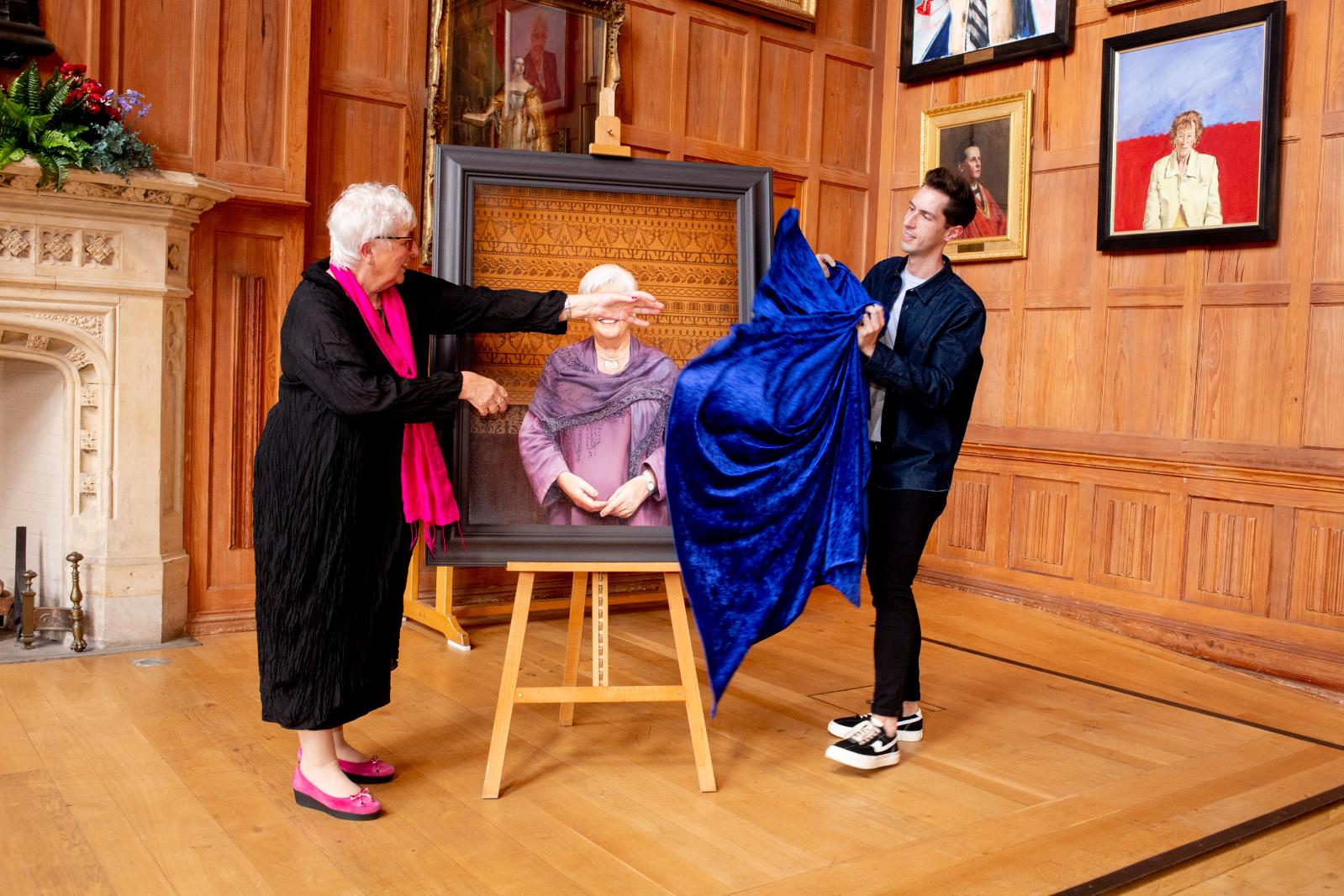 Professor Carol McGuinness and Ben Crothers unveiling the portrait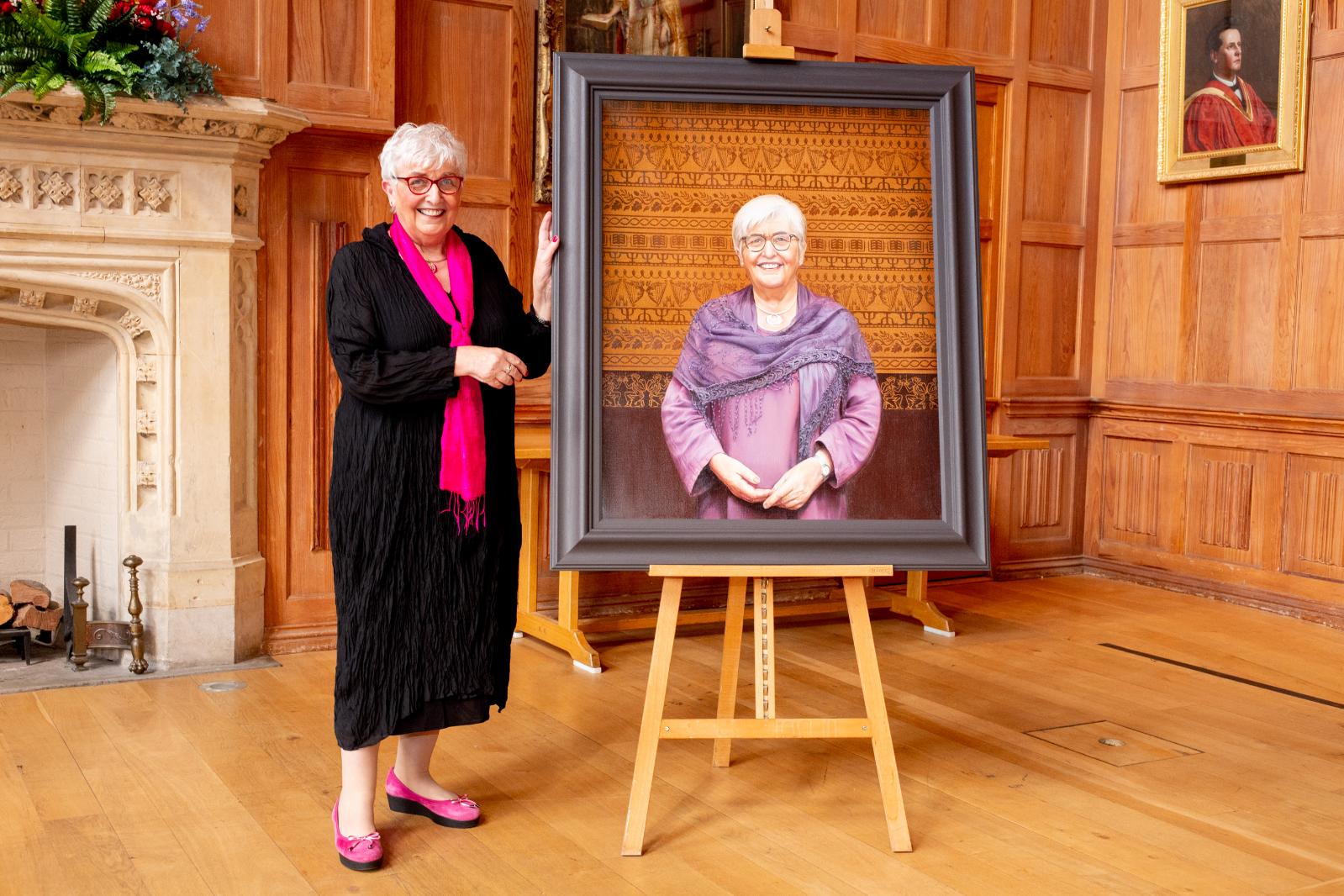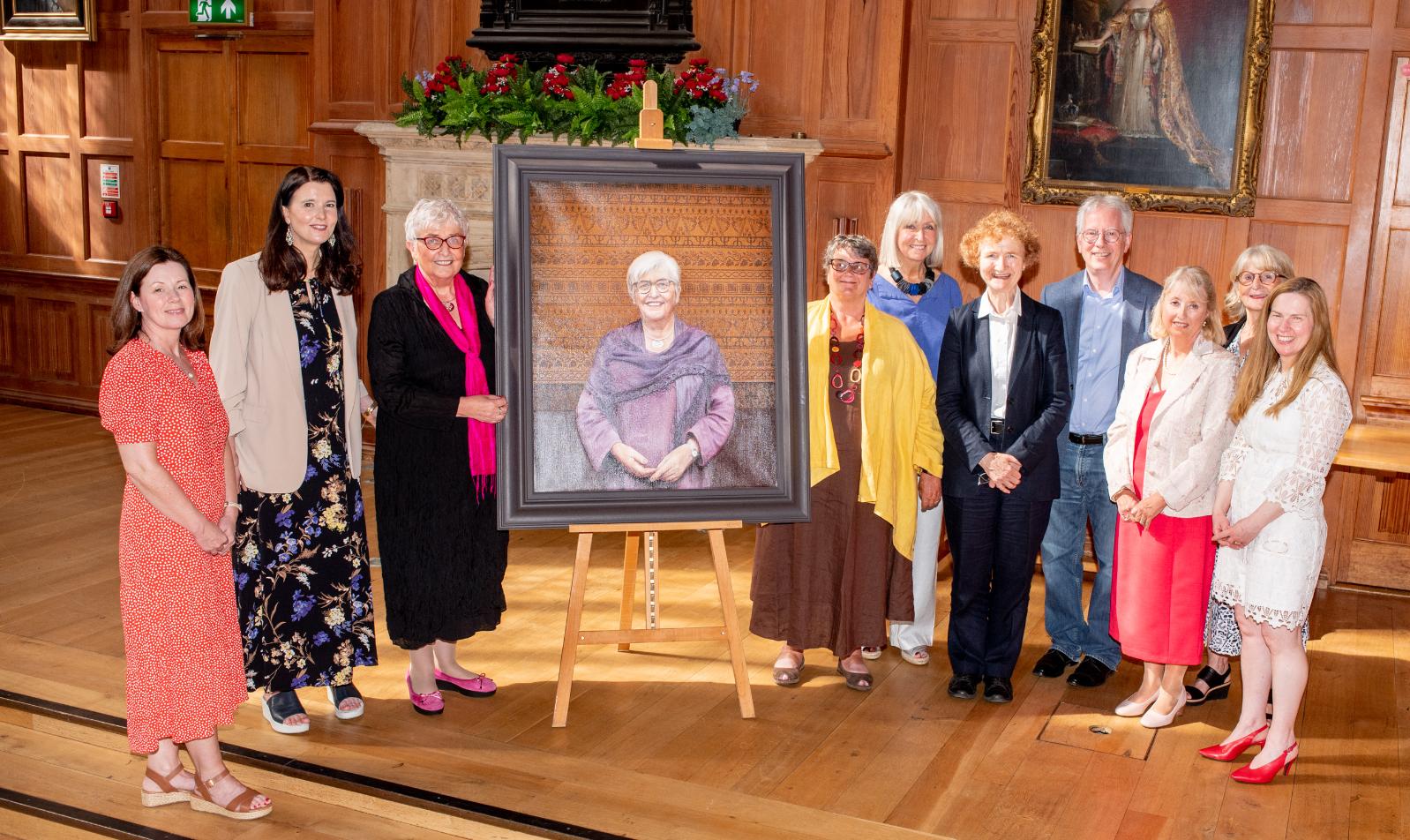 Carol McGuinness with current and former members of the Queen's Gender Initiative, (left to right) Michelle McKinley, Teresa McCormack, Margaret Mullet, Brenda McLaughlin, Renee Prendergast, Tom Millar, Louise Crosby, Barbara McDermott and Maria Lohan.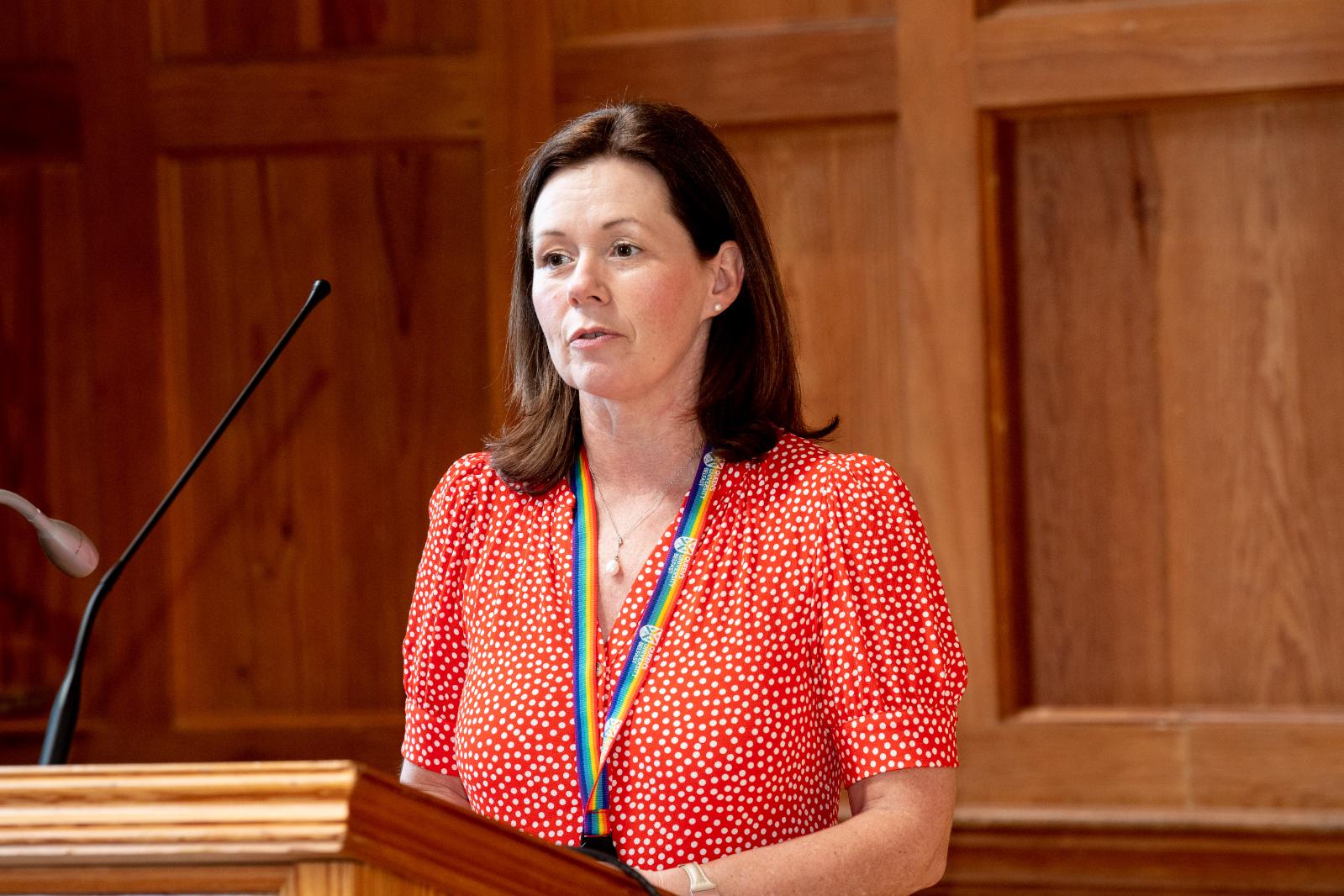 Professor Michelle McKinley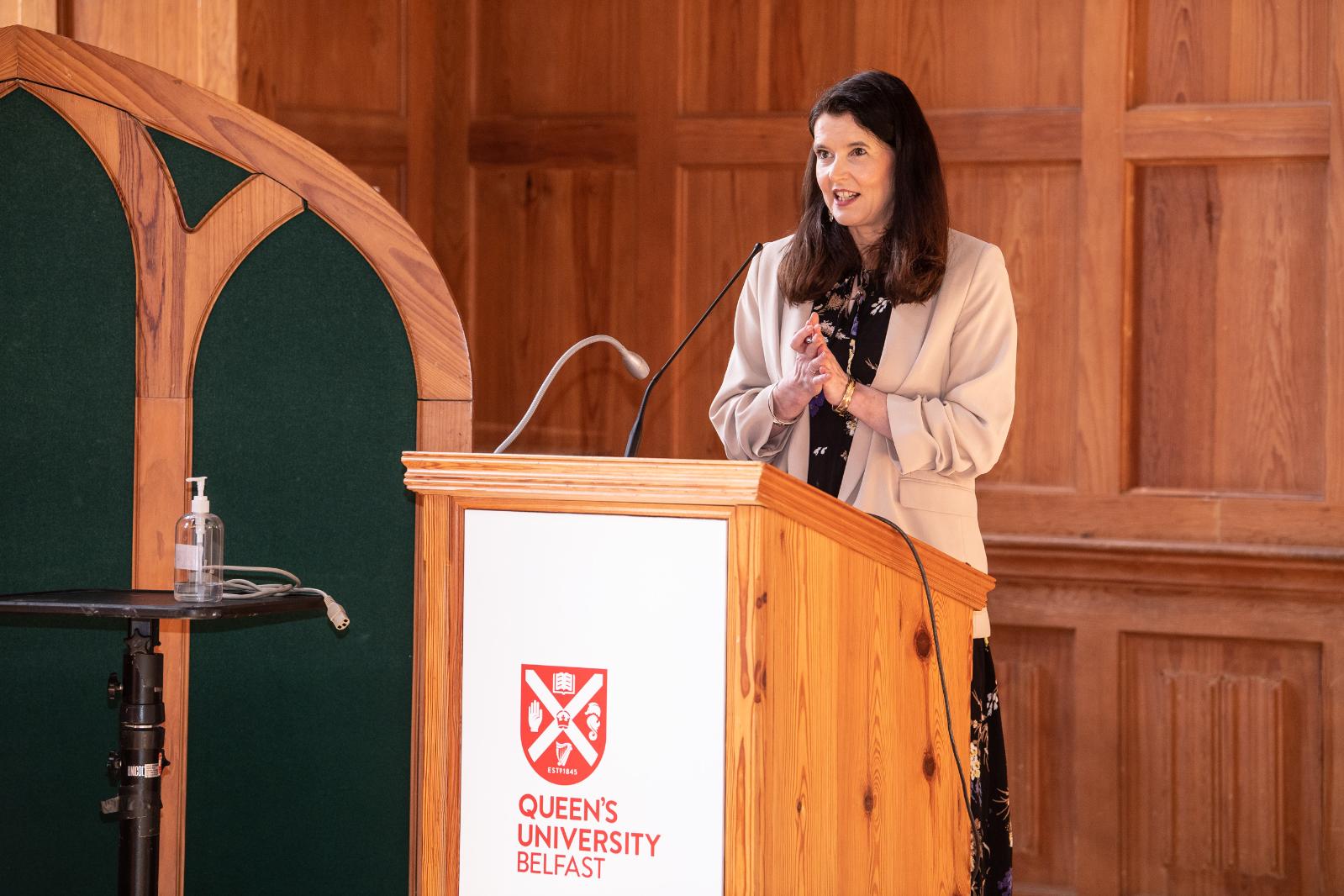 Professor Teresa McCormack
For more information about the QGI portraits in the Great Hall, why not take the virtual portrait tour here