Swan Champions Network Lunch & Meeting
On Monday 11 April 2022, Queen's Gender Initiative hosted a Swan Champions Network Lunch and Meeting in the Great Hall at Queen's University.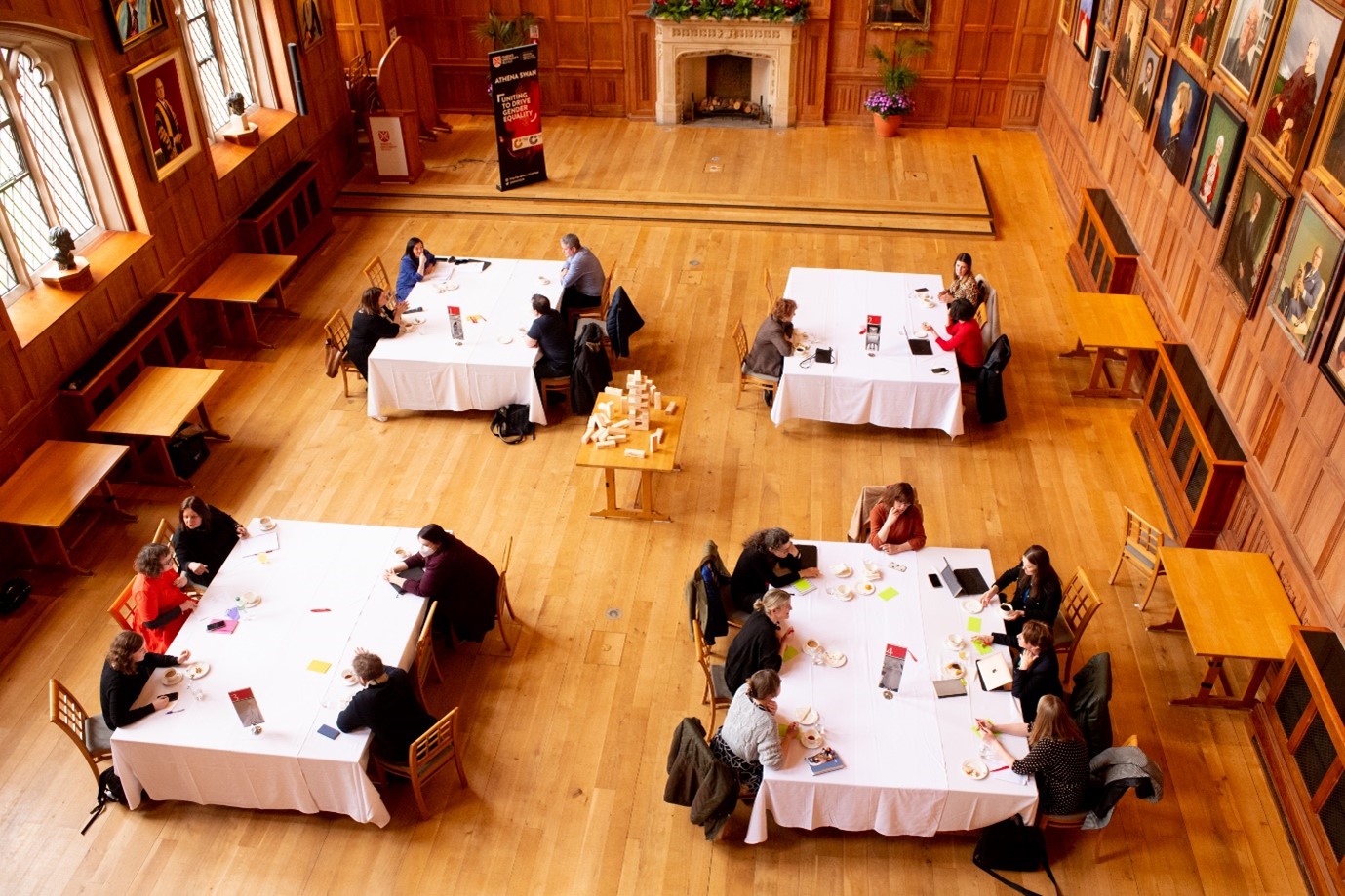 This was a great opportunity to formally welcome new Swan Champions into the Network and for members to come together and connect in person after a lengthy period of virtual meetings due to the Covid pandemic.
Prof Karen McCloskey, Director of Queen's Gender Initiative, and Dr Deirdre Gilpin, Chair of the Swan Champions Network, warmly welcomed members, particularly those new Swan Champions who have most recently been appointed.
With a mix of new and experienced Champions at the event, attendees enjoyed a short game of Giant Jenga as an ice-breaker activity, before sharing updates on recent successes and challenges in progressing their School Athena Swan Action Plans.
Champions identified opportunities to collaborate on areas of common challenge, and new Champions drew on the experience of the Network to gain insights into successful gender equality initiatives in other Schools.
Swan Champions Network 2022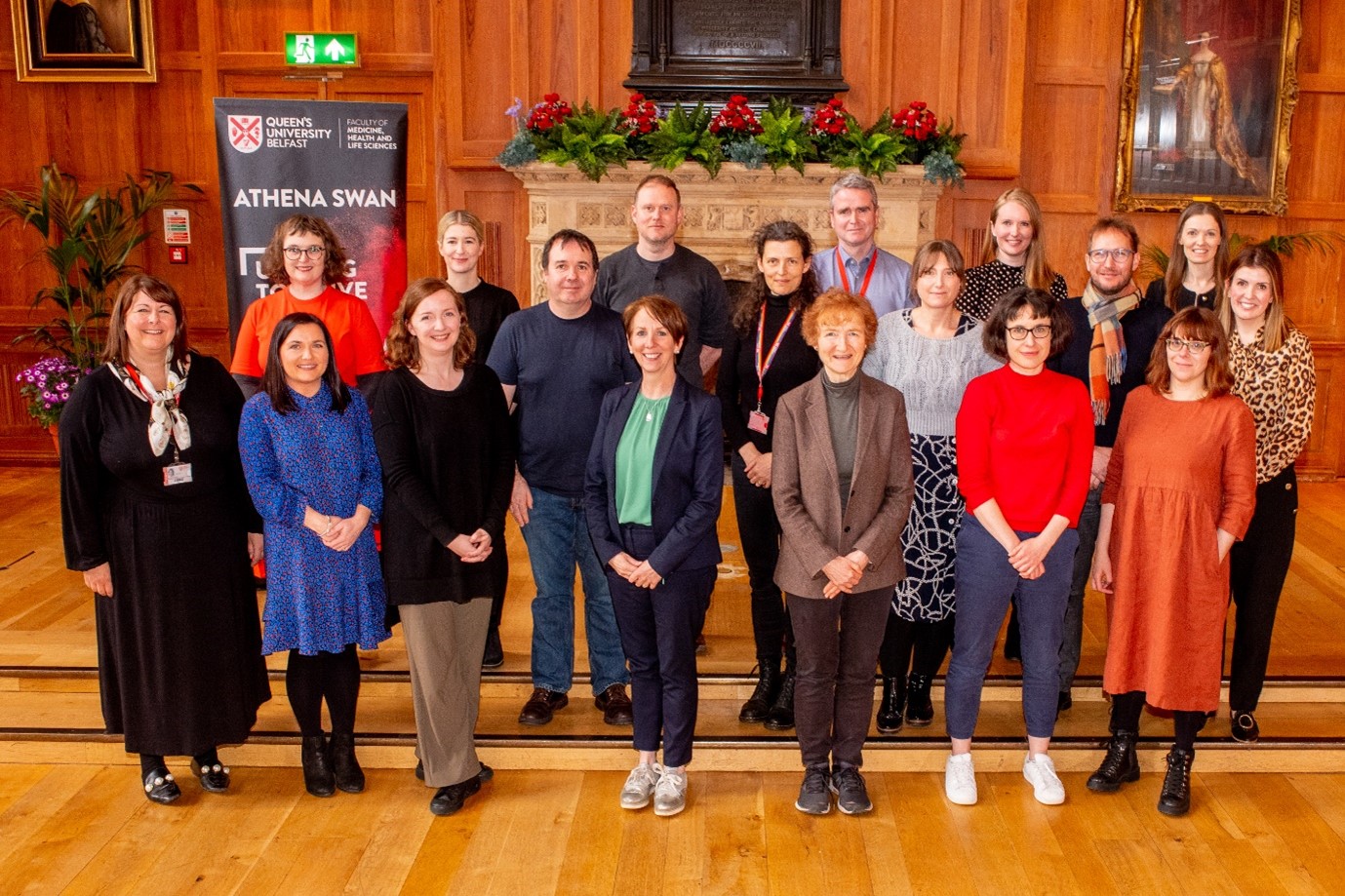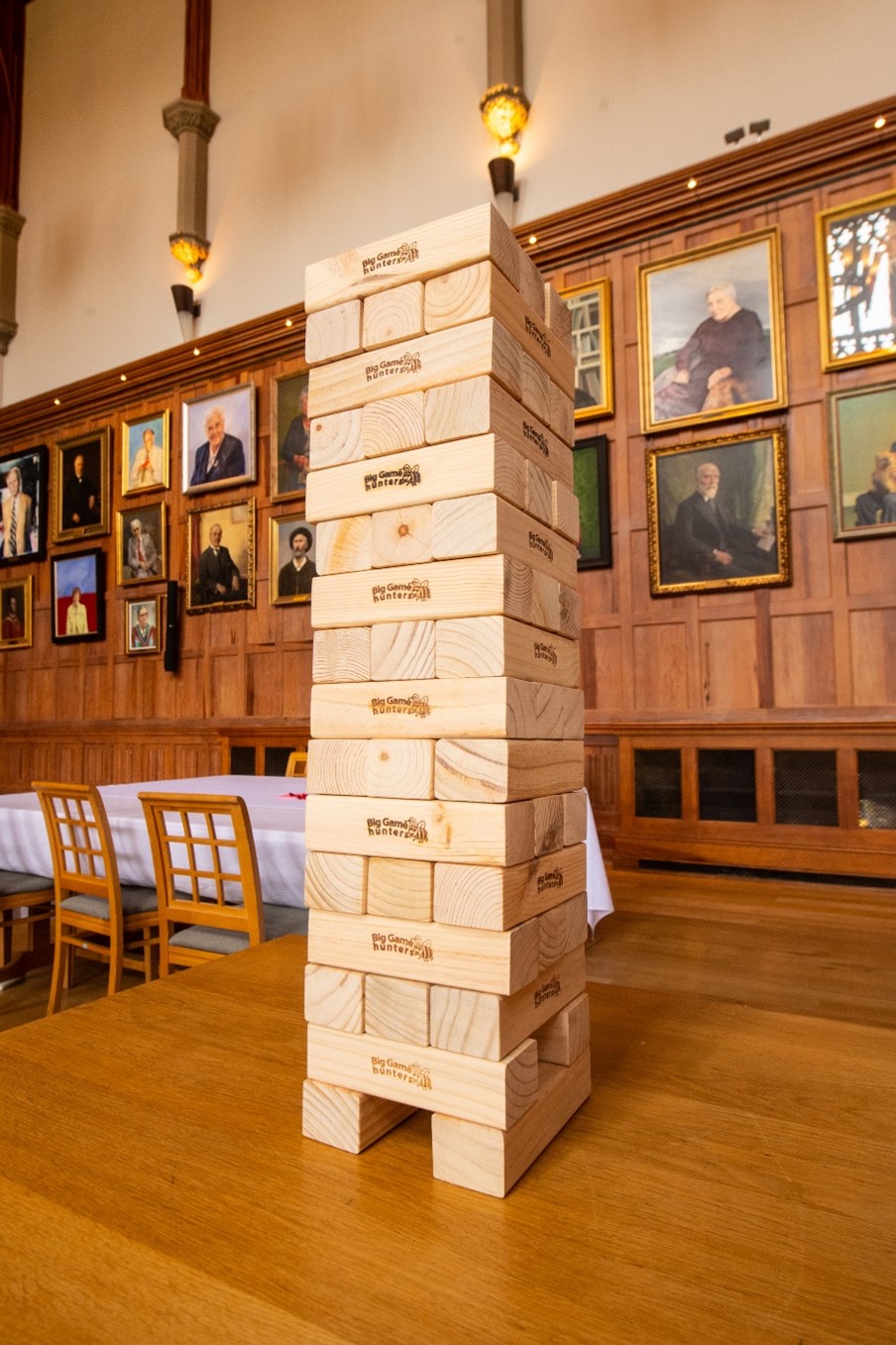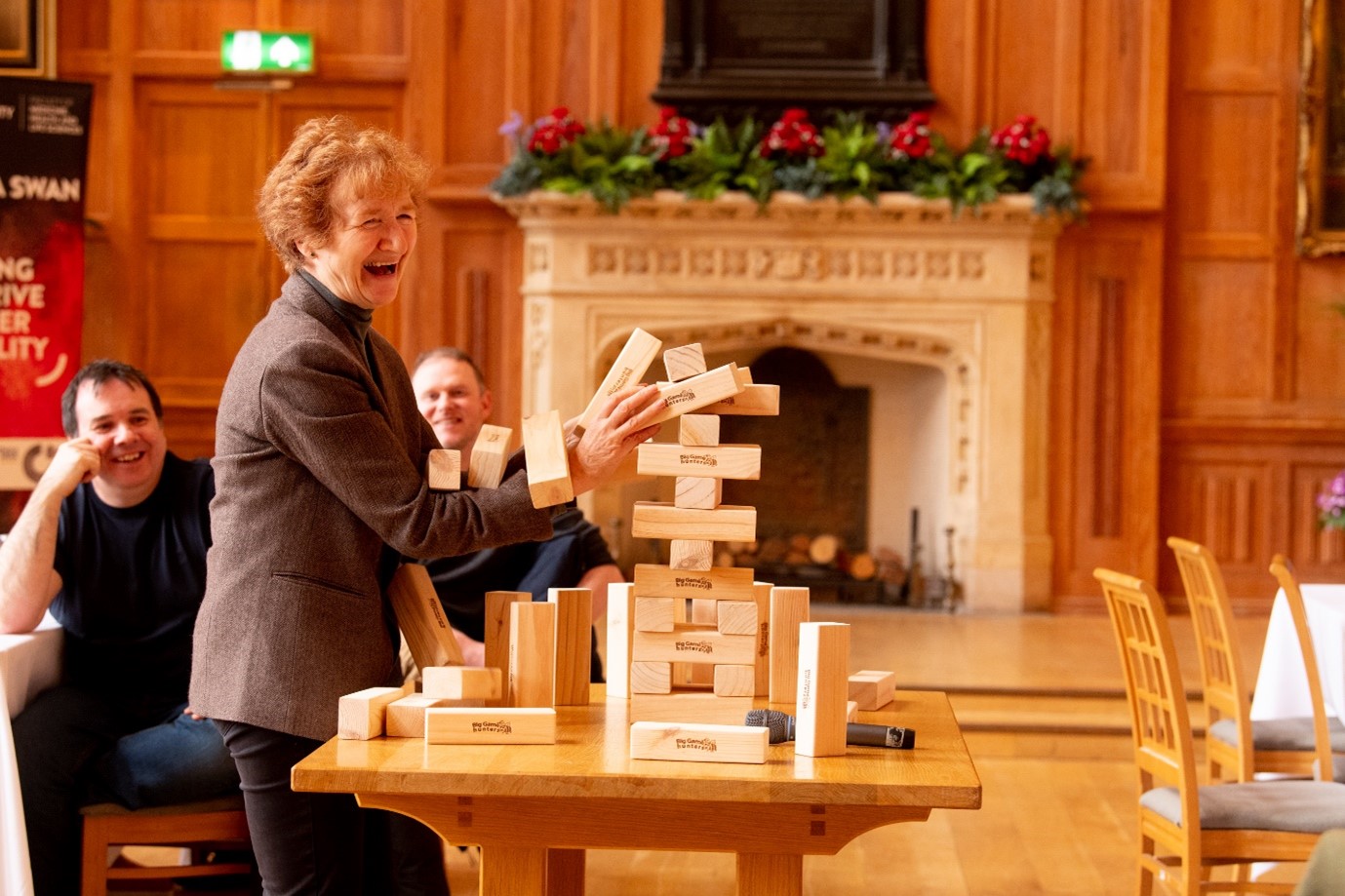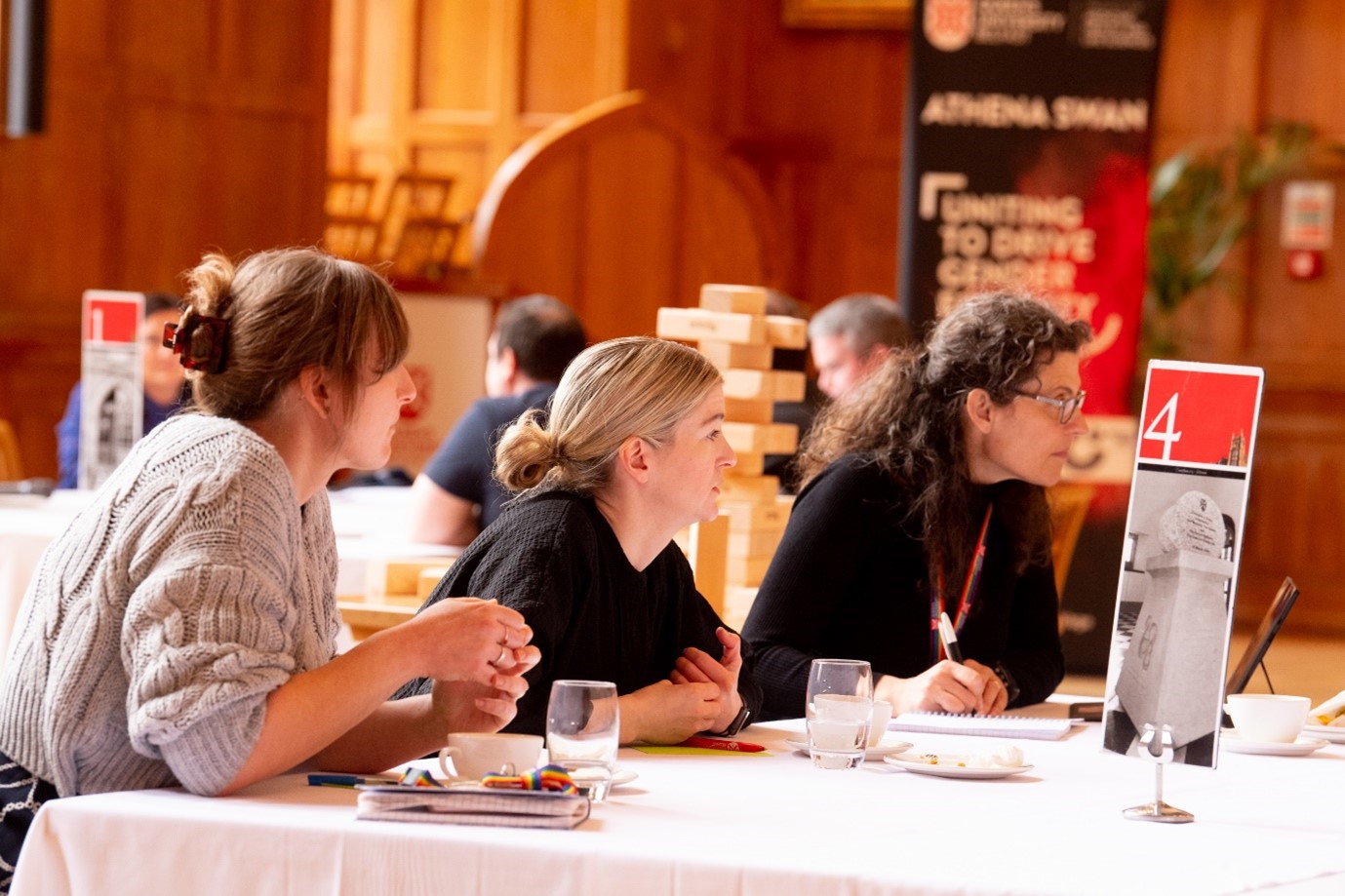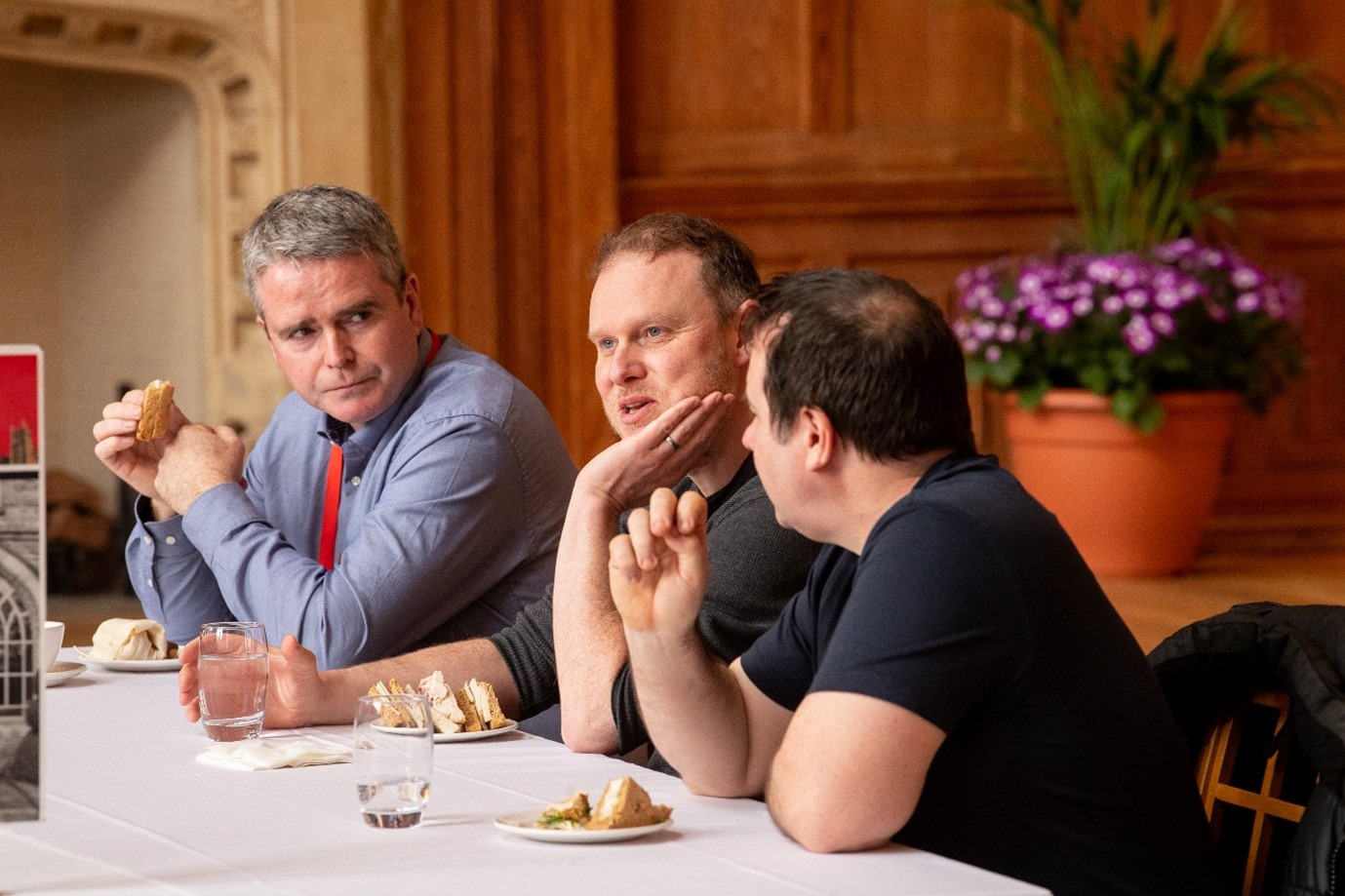 More information on the Swan Champions Network at Queen's is available here