Race Equality Week at Queen's
Race Equality Week is from 6 to 12 February 2023. Queen's Gender Initiative is offering some suggestions of things Schools could do to endorse racial equity during this week.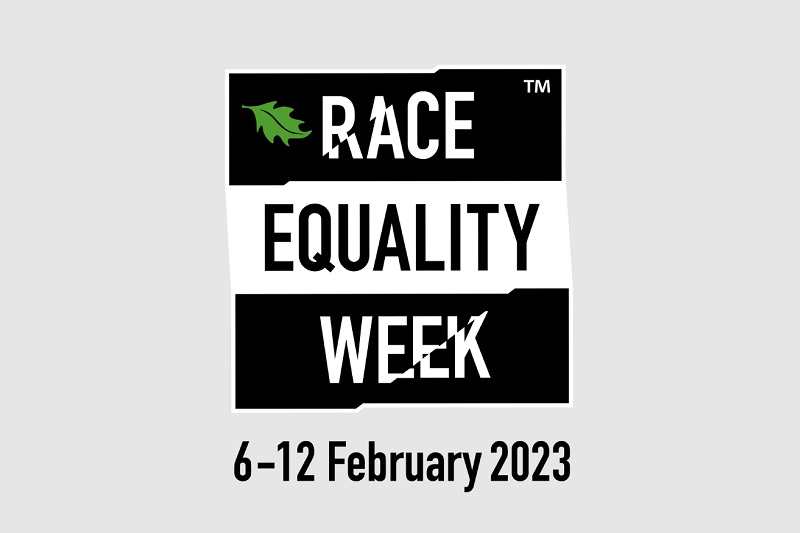 Virtual Badges
The virtual badge campaign enables people to publicly share their support for race equality before and during Race Equality Week. By wearing/displaying the digital badge, you will be joining hundreds of thousands of others in:
Creating a visible movement of support for race equality
Showing ethnically diverse colleagues that they are not alone
Demonstrating the level of support for race equality within your organisation
Making a commitment to shift words to meaningful action to achieve race equality
Login/register and then download and display, the:
REW23 Logo
Social Media Badge
Virtual Background
Email footer
5-Day Challenge
Built by the Race Equality Matters Community. There are different activities for each day – they include videos, articles, and activities to help your employees reflect and more importantly take action to drive Race Equality. Each activity takes five minutes. There are downloadable PDFS for each day too.
Hear what your colleagues really think and feel
Hold school-wide themed discussions to enable courageous conversations. Hear the honest voices and feelings of your colleagues.
To help facilitate the conversation, please contact Dr Kate Laverty, Queen's Gender Initiative, at k.laverty@qub.ac.uk.
Join virtual thought leadership events
The Race Equality Week team have a series of events and webinars you can join.