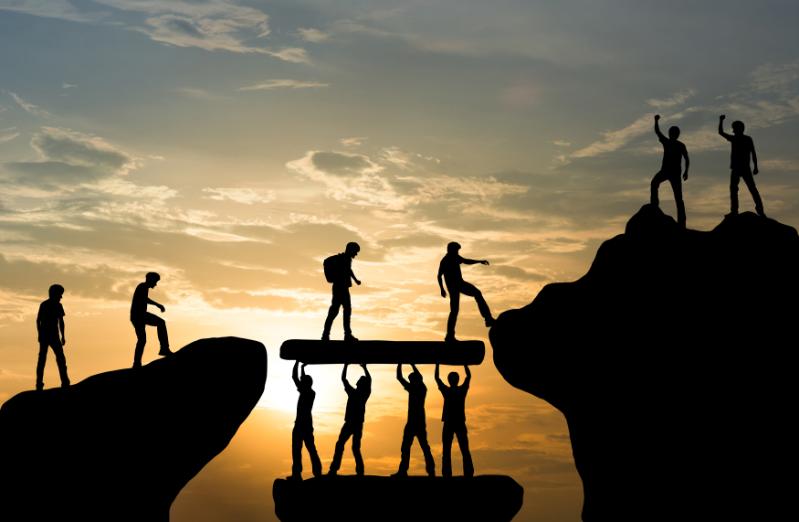 #REDRESS_Rare
RarE Disease Research Engaging Social Science (REDRESS) Partnership
There are multiple unmet needs facing rare disease communities, with recent reports from Northern Ireland (NI) and the Republic of Ireland (RoI) stressing urgent research priorities to help people living and working with rare diseases. Unfortunately in 2020, there is no established rare disease research infrastructure across NI (UK) or RoI. While RoI does have a national rare disease office, this has a clinical focus and there is no national rare disease office in NI. Building on the early success of our community focused RAinDRoP (RAre Disease Research Partnership, RoI) and RARDTAC (Raising Awareness of Rare Disease Throughout All Communities, NI) projects we have worked with colleagues across Ireland to establish this UK-Ireland RarE Disease Research Engaging Social Science (REDRESS) Partnership. Our REDRESS partnership represents a unique opportunity to foster the development of long-term relationships between British and Irish social science researchers with a focus on rare diseases.
This RarE Disease Research Engaging Social Science (REDRESS) Partnership (tagged as #REDRESS_Rare), was developed in response to a network funding call from the ESRC-IRC in 2020. Our overarching aim is to improve connectivity between British and Irish social science research communities, help identify common research agendas, lay the groundwork for future substantive cross-border funding applications, and foster multidisciplinary collaborations with researchers, policy makers and practitioners across diverse fields.
Our multidisciplinary team includes leading experts from academia, statutory services, industry, and the third sector with strong expertise multidisciplinary population-based research; rare diseases across the lifecourse; health and social care support; education and connected learning; assistive technologies; economics; inequalities and human rights; international relations and European politics; ethical, legal and social implications; network analysis; research methodology; 'big data' science, data linkages; knowledge exchange and evidence-based translational research; psychosocial impacts; behavioural change; social epidemiology and social innovation; social learning; social connectedness; patient and public engagement with research; intelligent innovation; and delivering digital solutions. Personal participant and patient involvement is firmly embedded in #REDRESS_Rare from developing this proposal through to engagement in all events.
We are actively seeking funding to continue activities within this network.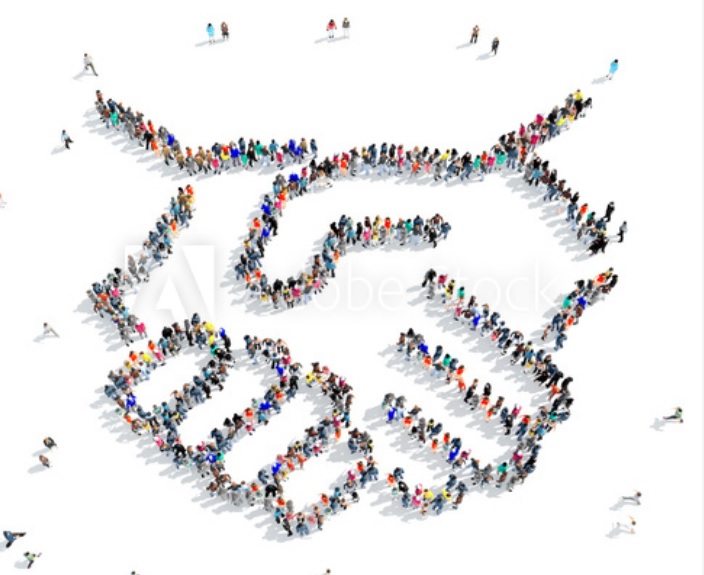 This network is co-led by Prof Amy Jayne (AJ) McKnight at Queen's University Belfast and Dr Suja Somanadhan at University College Dublin.
Prof McKnight is Professor of Molecular Epidemiology and Public Health, additionally directing postgraduate research and education within the Centre for Public Health at QUB. She has expertise in rare diseases, multi-omic analyses, population-based studies and participant / lead for multiple mega-consortia projects. Prof McKnight is a member of the Steering committee and biobank coordinator for the Northern Ireland COhort Longitudinal study of Ageing (NICOLA), founder member of the NI rare disease stakeholder group, which is taking forward the implementation of the NI rare disease implementation plan, and delivered three commissioned rare disease reports to NI Department of Health in January 2020
Dr Suja Somanadhan is Assistant Professor of Nursing at UCD and a Fulbright scholar. She has expertise in rare diseases, paediatrics, risk and quality, national online training program for special needs assistants, patient and public involvement, advisory board member of children's research network, and is chair of the Irish Rare Disease Research Partnership (RAINDROP project).
#REDRESS_Rare's members in 2020 include:
| | |
| --- | --- |
| Dr Helen McAneney | Former lecturer in research methodology at QUB; current board member of NIRDP. Expertise in network analysis, rare diseases, statistics, and research methodologies. |
| Dr Claire Kerr | Physiotherapist and senior lecturer in rehabilitation at QUB. Expertise in paediatric rehabilitation and knowledge translation to improve the health, well-being and provision of services for children and young people. Currently leading one of ten 'test-bed' projects evaluating new UK NIHR Standards for Public Involvement in Research. |
| Dr Olinda Santin | Lecturer in risk and inequality at QUB. Expertise in psychosocial implications of disease and how best to support people affected, with a focus on developing supportive care networks. Unmet needs assessments and quality of life evaluations. |
| Dr Fiona Lynn | Lecturer in maternal and child health at QUB. Expertise in finance and economics, partic.ularly relating to 'Targeting Social Needs' service provision and management across Northern Ireland |
| Dr Catherine Darker | Chartered psychologist and associate professor at TCD. Expertise translating evidence into practice, implementation science, knowledge translation, behaviour change, complex interventional methodology, and cross-border analysis to disentangle psychological, behavioural, media and governmental responses. |
| Professor Thilo Kroll | Professor of health systems management at UCD. Expertise in interdisciplinary research across the lifespan, disability, social inclusion, public health, former codirector of the social dimensions of health institute doe Dundee and St Andrews Universities. Member of the Steering committee for The Irish Longitudinal Study on Ageing (TILDA) and principal investigator of the UCD PPI Ignite Connect project that is embedding patient and public involvement in research and teaching. |
| Dr Orla Doyle | Associate professor in economics and director of childhood and human development research centre at UCD. Expertise in population sciences, economics of human development and the importance of early life conditions in shaping later life outcomes, social inequalities, and the development of methodological tools to overcome problems inherent in policy evaluation. |
| Dr Grace O'Malley | Physiotherapist & lecturer in population health sciences at RSCI. Expertise in telemedicine, connected health, biopsychosocial factors associated with childhood obesity, delivering evidence-informed family-based treatment, optimising function and health regardless of social circumstances. |
| Dr Emma Nicholson | Research Fellow for interdiscipinary research at UCD. Expertise in psychology and management, public engagement, and co-founder of the Irish RAinDRoP research partnership for rare diseases. |
| Dr Naonori Kodate | Associate professor in social policy at UCD and visiting professor to Hokkaido University's Public Policy Research Centre. Expertise in international relations, European politics and policy, economics and political science, and eHealth initiatives such as person-centred socially assistive robots improving social care. |
| Mrs Bernadette Gilroy | Lecturer at Institute of Technology Tralee and PhD candidate at DCU. Expertise in Phenylketonuria (personal interest converted to scientific research proposal with commercial sponsorship), rare disease advocacy, physical activity and human performance. |
| Dr William Kinsella | Educational psychologist, special education teacher, and associate professor of education at UCD. Expertise in education, developing professional training programs, equality of access to education, lead designing and delivering a national online training program for special needs assistants in Ireland and director of inclusive education. |
| Professor Pamela Gallagher | Professor of psychology at DCU. Expertise in family relationships, psychosicial wellbeing, assistive technologies with a disability, educational and enhanced participation focus, communication, needs assessments and quality of life evaluations. |
| Professor Dermot O'Reilly | Professor of social epidemiology and Centre for Evidence and Social Innovation at QUB. Expertise in understanding health and social care needs. Extensive data linkage and translational research expertise as director of the administrative data research centre (ADRC-NI), operational director of the Northern Ireland COhort Longitudinal study of Ageing (NICOLA), and Health Data Research UK NI Hub. |
| Dr Michelle Downes | Assistant professor and Ad Astra Fellow, UCD. Expertise in psychology and executive functions. |
| Dr William Duddy | Lecturer in stratified medicine (Bioinformatics) at UU. Expertise in rare neuromuscular diseases and integrative data science. |
| Dr Sean Ennis | Director of academic centre on rare diseases and assistant professor at UCD. Expertise in rare diseases and international collaborations. |
| Mr Asim A. Sheikh | Barrister-at-Law and assistant professor in legal medicine at UCD. Expertise in legal medicine, bioethics, developing guidance to support a human rights-based approach for health and social care services for adults, national guidelines for disability services, and Ethical, Legal and Social Implications (ELSI) of biobanks in RoI. |
| Shane McKee | Consultant in clinical genetics and chief clinical information officer at BHSCT, and principal investigator of the NIGMC. Expertise in rare diseases, electronic health and social care records, digital innovations with a focus on open standards. |
| Fionnuala Mone | Consultant in maternal fetal medicine at Birmingham Women's Hospital. Expertise in rare diseases and fetal medicine. The UK's first centre for rare diseases was established in Birmingham. |
| Michelle Tennyson (collaborator) | Assistant Director for Allied Health Professions and Personal and Public Involvement (PPI), Northern Ireland Public Health Agency & Churchill Fellow |
| Joanne McClean (collaborator) | Consultant in Public Health Medicine with the Northern Ireland Public Health Agency |
| Anne Lawlor (22q11) | Chair of 22q11 Ireland Support Group. Powerful patient advocate and examplar representative demonstrating #REDRESS_Rare's important dimension of public and patient involvment in rare disease research. We have many more letters of support from individual rare disease charities across the UK and Ireland... |
| Northern Ireland Rare Disease Partnership | Chair of NIRDP, which is an umbrella organisation for rare disease charities across Northern Ireland (UK) with an emerging track record of coproduction for health and social care policy and practice. |
| Rare Disease Taskforce in Ireland; CFI | Chair of the Rare Disease Taskforce in Ireland (RDI) and CEO of Cystic Fibrosis Ireland (CFI) supporting the PPI element of our #REDRESS_Rare initiative and cross-border collaborations. CFI are currently supporting a PhD student to undertake a rare disease research project at Queen's University Belfast; this is an exemplar project that we anticipate will support #REDRESS_Rare securing similar cross-border connections and future research opportunities. |
| Bright Owls Solutions | Director of Bright Owls Solutions, which is a small-medium enterprise based in Northern Ireland (UK). Bright Owls offers personal empowerment and learning solutions for people living and working with rare diseases |
| Open App | OpenApp are a small-medium enterprise based in Ireland. OpenApp are developing multiple software solutions to improve the lives of people living with rare diseases through the intelligent use of data. |
| Cambio | Cambio Healthcare Systems are a relatively large company delivering products and software services to improve care processes within the UK and Europe. We anticipate several productive academic-industrial collaborations will be founded through #REDRESS_Rare; this novel collaboration also provides a route for UK and Irish rare disease researchers to connect and learn from Cambio partners in mainland Europe and drive forward meaningful improvements in care. |