In Pictures: Queen's staff take part in Belfast Pride Parade 2019
On Saturday 3 August, over 600 Queen's staff and students attended this year's Belfast Pride Parade to show their support for LGBT+ colleagues and the wider LGBT+ community, with many others showing their support on social media.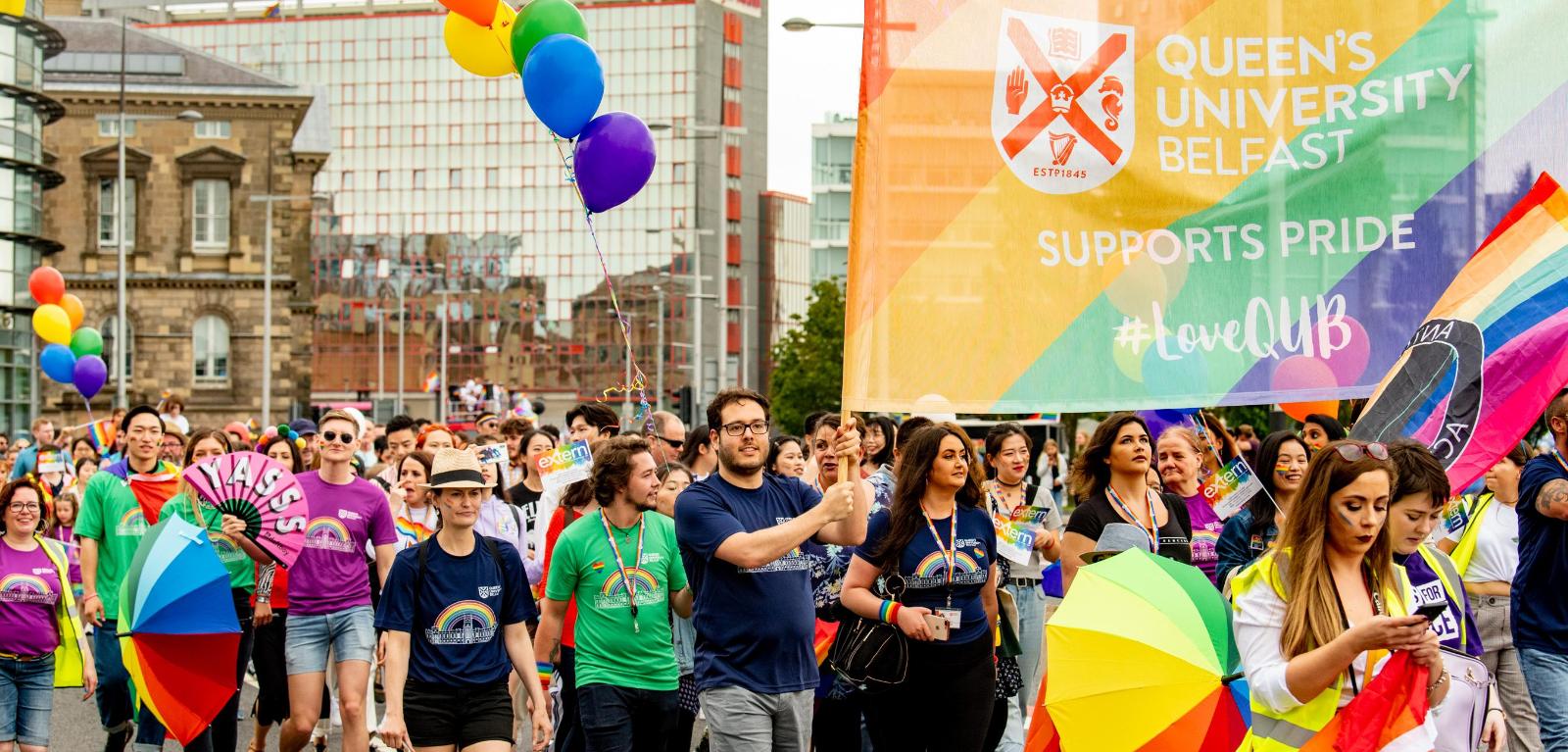 Belfast Pride Festival is one of the biggest festivals in Belfast and runs over 100 events across 10 days. This year's festival ran from Friday 26 July to Sunday 4 August with Pride Day and the centrepiece Pride Parade taking place on Saturday 3 August.