Queen's Professor appointed to global technology policy council
Máire O'Neill, a Professor at Queen's University Belfast, has been appointed to the newly formed global technology policy council.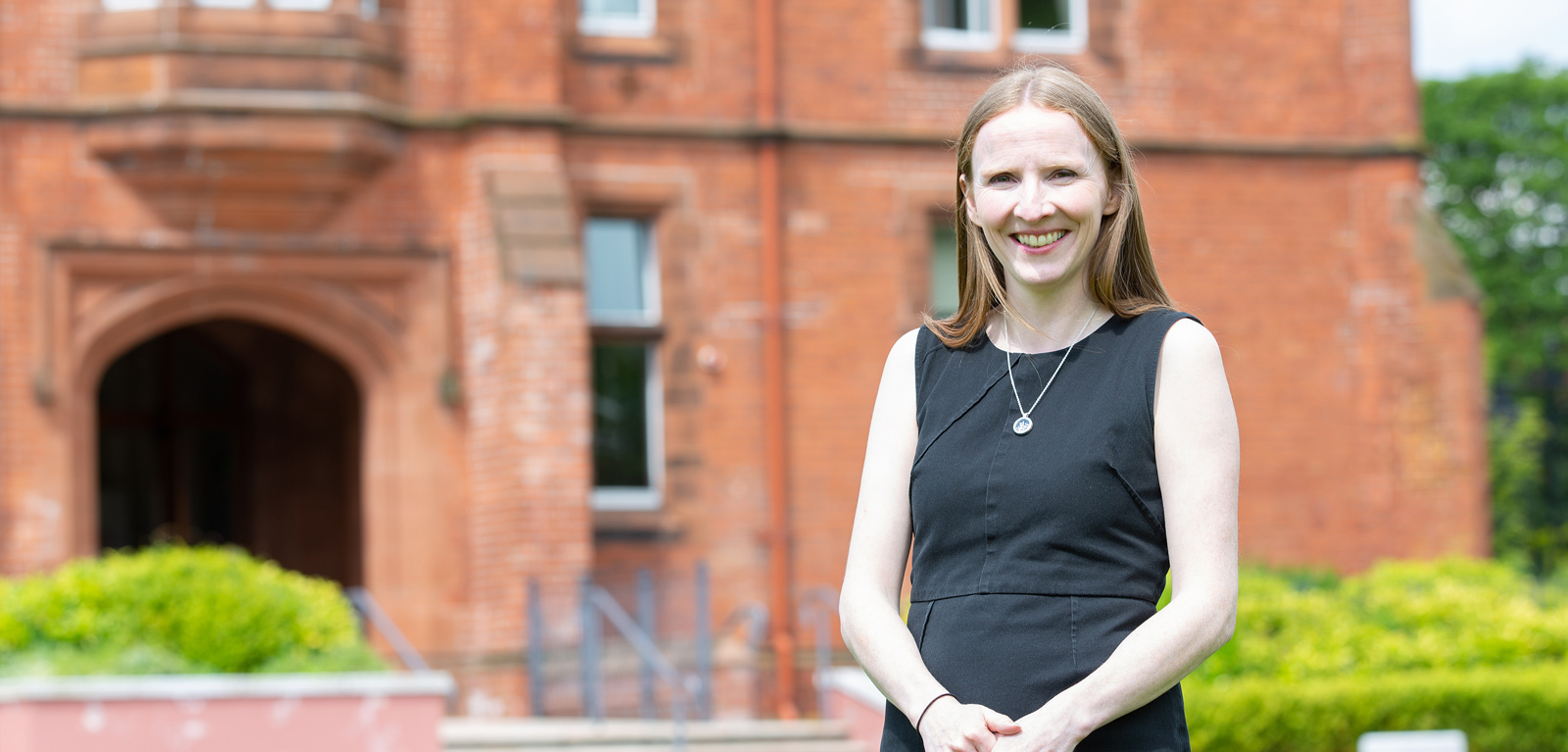 The world's largest association for computing professionals – the Association for Computing Machinery (ACM) – formed the council to co-ordinate the agenda for its policy activities around the globe.
Professor O'Neill is a leading cybersecurity expert and was the youngest-ever engineering professor at Queen's University Belfast. She is currently Acting Director of the Institute of Electronics, Communications and Information Technology at Queen's.
She is widely regarded as one of Europe's leading cryptography experts and the inventor of a high-speed silicon security chip that is used in more than 100 million TV set-top boxes.
ACM says the newly formed council positions will allow the organisation to play an indispensable role in the global technology policy dialogue. They will also serve as the central convening point for ACM's interaction with government organisations, the computing community, and the public in matters of public policy related to information technology and computing.
Commenting on her new position, Professor Máire O'Neill says: "I am delighted to have been invited to join the global technology policy council. With an estimated 2.3 billion people across the globe relying on devices and the cloud to communicate, manage finances, access healthcare and even interact with household devices, new technological challenges are emerging every day.
"At ECIT we have been leading the way on solving the many global challenges associated with emerging technology. I am looking forward to my role on the council and working alongside a group of world leading experts to advise on policy issues."
ACM President Cherri. M. Pancake explains: "The digital revolution is an international phenomenon and the leading tech companies, whose services are used by billions every day, have facilities and customers in countries all over the world.
"So the pressing issues we hear about in the media- such as online privacy, data breaches, algorithmic bias, and the future of the internet- go beyond national borders. ACM's new Technology Policy Council will provide a space in which computing professionals come together to offer global perspectives on global challenges."
ACM has been active in the policy arena for more than 25 years. Its US (USTPC) and European (EUTPC) Technology Policy Committees regularly provide nonpartisan technical expertise to policy leaders and government agencies on issues though briefings, testimony, comments, and reports. These committees will now work under the auspices of the new Technology Policy Council.
ACM Technology Policy Council Chair Lorraine Kisselburgh commented: "The mission of the ACM Technology Policy Council will be to strengthen and elevate ACM's policy initiatives around the world.
"Government officials and legislators in nations everywhere are grappling with questions regarding the governance of technology, and the complexity of these technologies demands critical expertise. What ACM brings to the table is a deep bench of technical expertise to better inform policy, both nationally and globally."
One of the Technology Policy Council's first initiatives will be to publish a bimonthly series of short technical bulletins that summarize emerging technologies and research, and present nonpartisan perspectives on their policy implications. The ACM Tech Briefs series is intended to inform policy decision makers, the media and the general public.
The members of the inaugural ACM Technology Policy Council are:
Lorraine Kisselburgh (Chair), Purdue University
Michel Beaudouin-Lafon (Vice Chair), Université Paris-Sud
Vinton Cerf, Google
Lorrie Cranor, Carnegie Mellon University
Oliver Grau (Chair, EUTPC), Intel
James Hendler (Chair, USTPC), Rensselaer Polytechnic Institute
Jeanna Matthews, Clarkson University
Máire O'Neill, Queen's University Belfast
Latanya Sweeney, Harvard University
Michael Zimmer (Chair, Tech Briefs Committee), Marquette University