Researchers in social sciences at Queen's to use their work to address major challenges
A new scheme to support academics using social science research to tackle major societal challenges has been launched.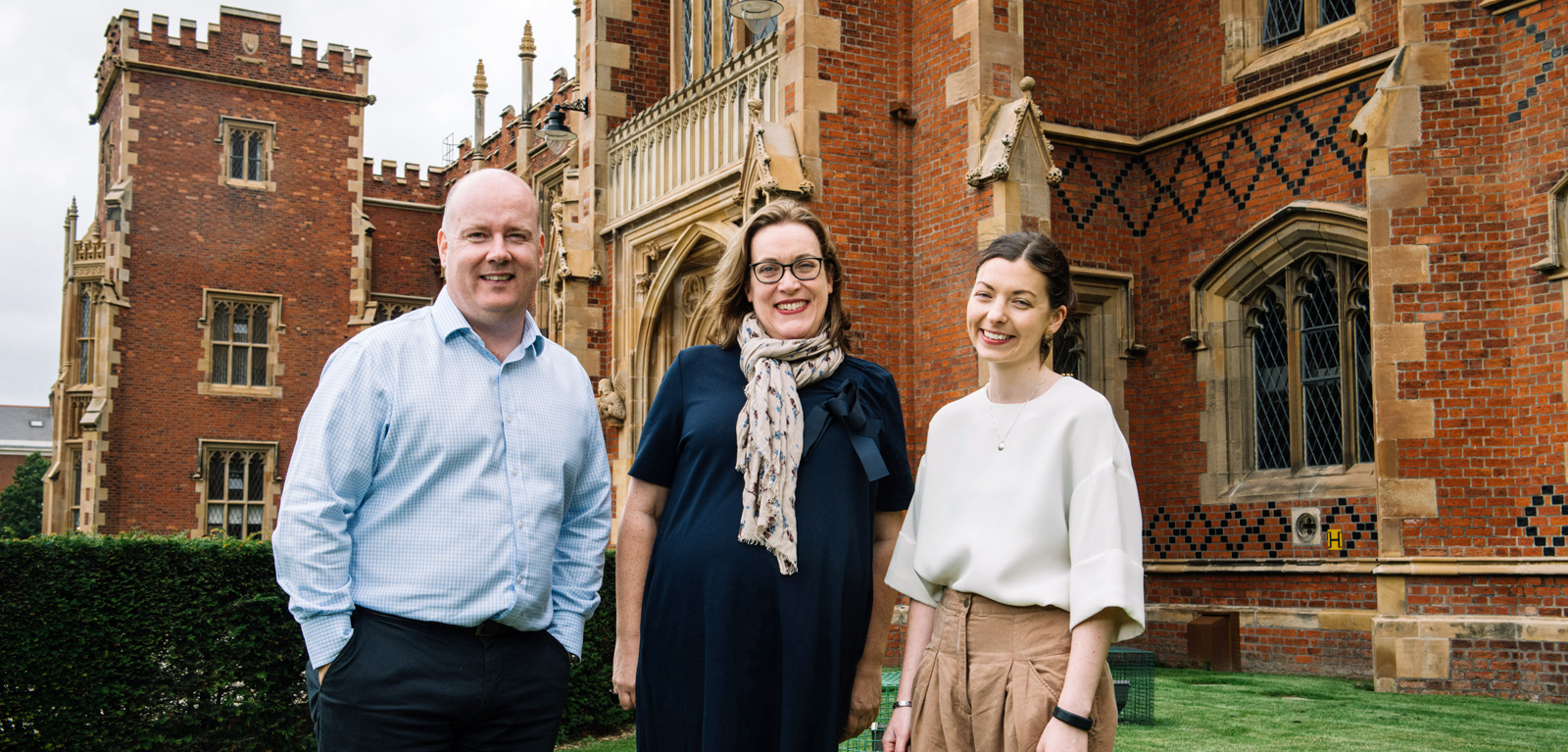 Supported through a £1m Economic and Social Research Council (ESRC) Impact Acceleration Account, the scheme will be managed and delivered by Queen's, with the first call for proposals now opened until Monday 9 September.
Queen's academics will be invited to collaborate with policy makers, community organisations, NGOs, governments and businesses to share their research, learn from practitioners and work together to achieve social and economic impact. Innovative and creative approaches to achieving impact will be encouraged.
Adrienne Scullion, Pro-Vice-Chancellor for the Faculty of Arts, Humanities and Social Sciences at Queen's said:
"This is an exciting opportunity for Queen's to build on the range of our academic strengths and to do more to release the potential of our social science research to deliver positive and sustainable impact.

"Close cooperation between our academics and external partners will help us to harness different forms of knowledge and expertise, and create innovative solutions to societal challenges locally and globally."
"We are delighted that Queen's was selected as one of just 26 research organisations from across the UK to be awarded an Impact Acceleration Account by the ESRC. The £1m scheme will run for four years until March 2023, aiming to build capacity, capability and opportunity for social scientists to make a positive contribution to society and the economy", commented Alice Neeson, Impact Acceleration Officer.
Whilst the scheme does not support primary research, eligible activities are flexible and wide-ranging and researchers from across Queen's whose work draws on social science disciplines are invited to apply. Previous ESRC funding is not required.
For more information and advice on how to apply, please follow this link.