Queen's Academic elected to the Academy of Social Sciences
An academic from Queen's has been elected to the Academy of Social Sciences, the national academy of academics, learned societies and practitioners in the social sciences.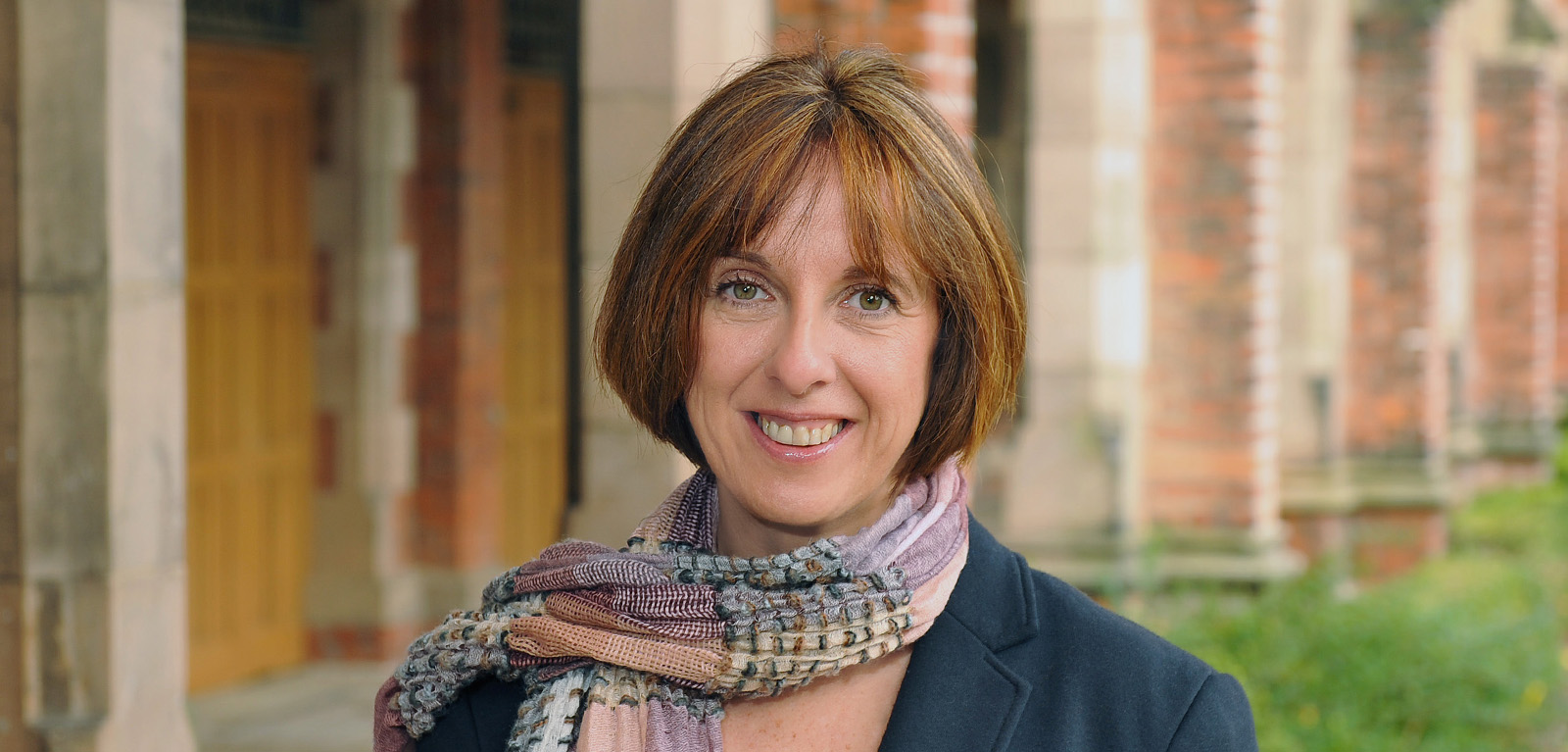 Professor Joanne Hughes was one of 37 leading UK social scientists elected for their outstanding contributions to research, and for their application of social science to policy, education, society and the economy.
The Academy's Fellowship is made up of distinguished individuals from academic, public and private sectors, across the full breadth of the social sciences. Through leadership, applied research, policymaking and practice, they have helped to address and deepen understanding of some of the toughest challenges facing our society and the world.
Commenting on her appointment, Professor Hughes said:
"I am delighted to have been nominated for this award by my peers and honoured to have been elected a Fellow of the Academy! I look forward to the opportunities this presents to promote the social sciences and their importance in addressing local and global challenges."
Joanne Hughes is Director of the Centre for Shared Education at Queen's and Director of Research in the School of Social Sciences, Education and Social Work. Her research focuses on the role of education in divided societies, and intergroup relations. She has advised Government Officials and Ministers nationally and internationally on the development of policies and interventions to promote good relations in schools.
In 2016 she was appointed to a prestigious UNESCO Chair on Globalising a Shared Education Model for Improving Intergroup Relations in Divided Societies and, in 2019, her work and that of colleagues at Queen's was recognised in a Queen's Anniversary Prize awarded to Queen's University for work on Shared Education.
President and Vice-Chancellor of Queen's University Belfast, Professor Ian Greer, commented:
"I am delighted to extend my congratulations to Professor Hughes on her appointment to the Academy of Social Sciences. It is a great honor and recognition of her outstanding academic research, most notably her work and expertise on the role of education in divided societies and intergroup relations in education."
Professor Roger Goodman, President of the Academy of Social Sciences, said:
"We are delighted to welcome 37 talented Fellows to the Academy this Spring. Our new Fellows have been selected for the excellence of their research, impact, thought leadership, and the practical application of social science to real world problems. I congratulate them all and look forward to collaborating with them in promoting high quality social science in the UK and across the world."