Queen's Management School awarded prestigious EQUIS accreditation
Queen's Management School has been awarded the prestigious and internationally recognised EQUIS accreditation for management and business schools.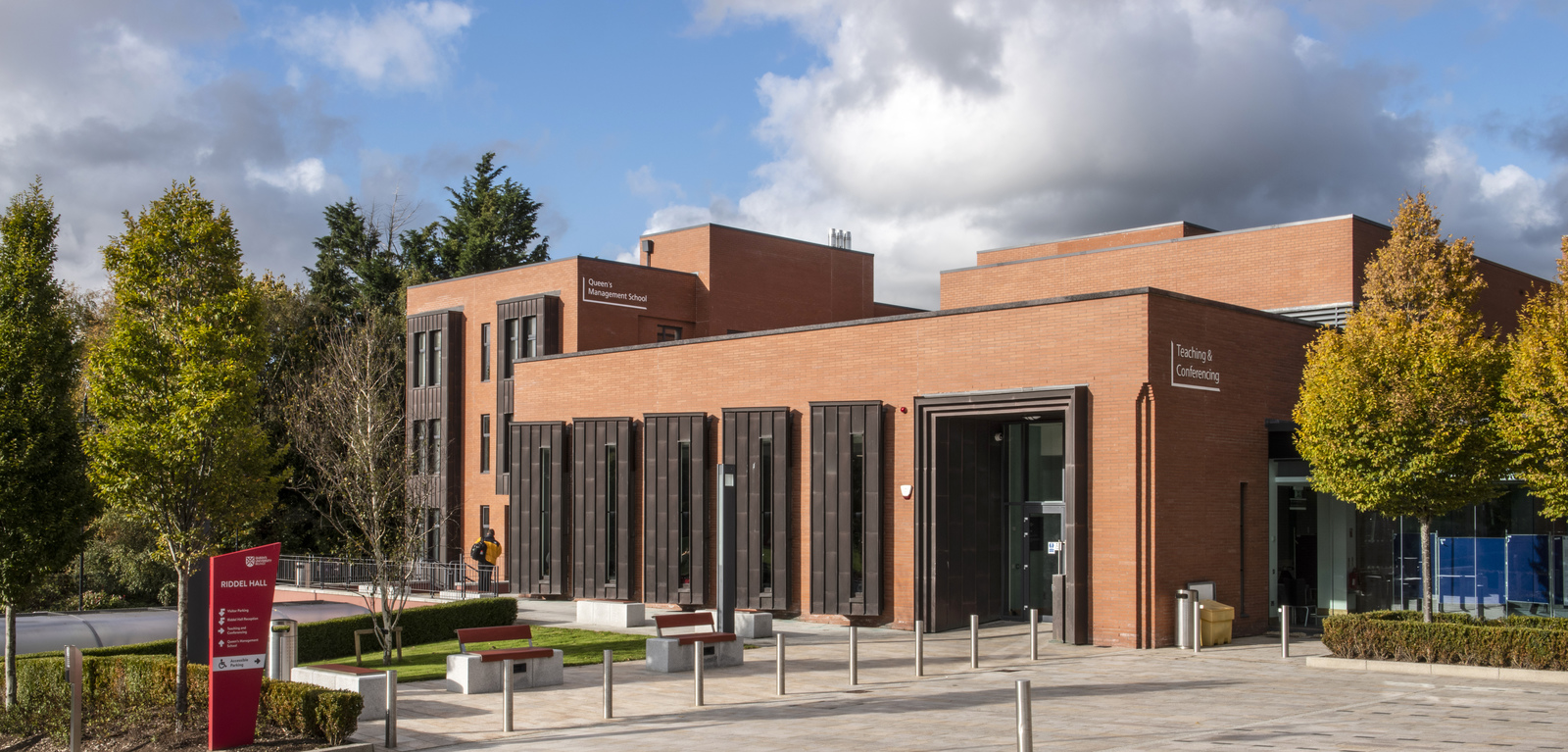 EQUIS is the leading international system of quality assessment, improvement and accreditation of higher education institutions in management and business administration. It is managed and run by the European Foundation for Management Development (EFMD) and its fundamental objective, linked to the mission of the EFMD, is to raise the standard of management education worldwide.
Speaking about the accolade, Professor John Turner, Head of Queen's Management School said: "I am delighted that Queen's Management School has been accredited through EFMD's Quality Improvement System (EQUIS). The School's mission to transform Northern Ireland's business and society through our education and research is fundamental to the future stability and prosperity of Northern Ireland. Internationalisation of all our activities has been a key enabler of our mission as we seek to serve a country emerging from decades of conflict.

"Our faculty, who come from 20 different countries, are to be acknowledged for their fortitude, skill and dedication. We are grateful to EFMD for their guidance in our growth and quality improvement journey, and we look forward to working alongside other accredited Schools as we continue to grow our international network."

Professor Ian Greer, President and Vice-Chancellor of Queen's commented: "We are honoured that Queen's Management School has been awarded the EQUIS accreditation – a world-renowned benchmark of excellence for management and business schools. This award is a testament to the hard work of our colleagues from across the school and University and I warmly congratulate and thank each of them for their efforts."
Institutions that are accredited by EQUIS must demonstrate not only high general quality in all dimensions of their activities, but also a high degree of internationalisation. With companies recruiting worldwide, with students choosing to get their education outside their home countries, and with Schools building alliances across borders and continents, there is a rapidly growing need for them to be able to identify those institutions in other countries that deliver high quality education in international management.
Queen's Management School is one of just 197 business and management schools worldwide to have been awarded EQUIS accreditation to date.