Queen's Professor elected to the Academy of Medical Sciences
A Queen's University Professor has been elected to the Academy of Medical Sciences, the independent body in the UK representing the diversity of medical science.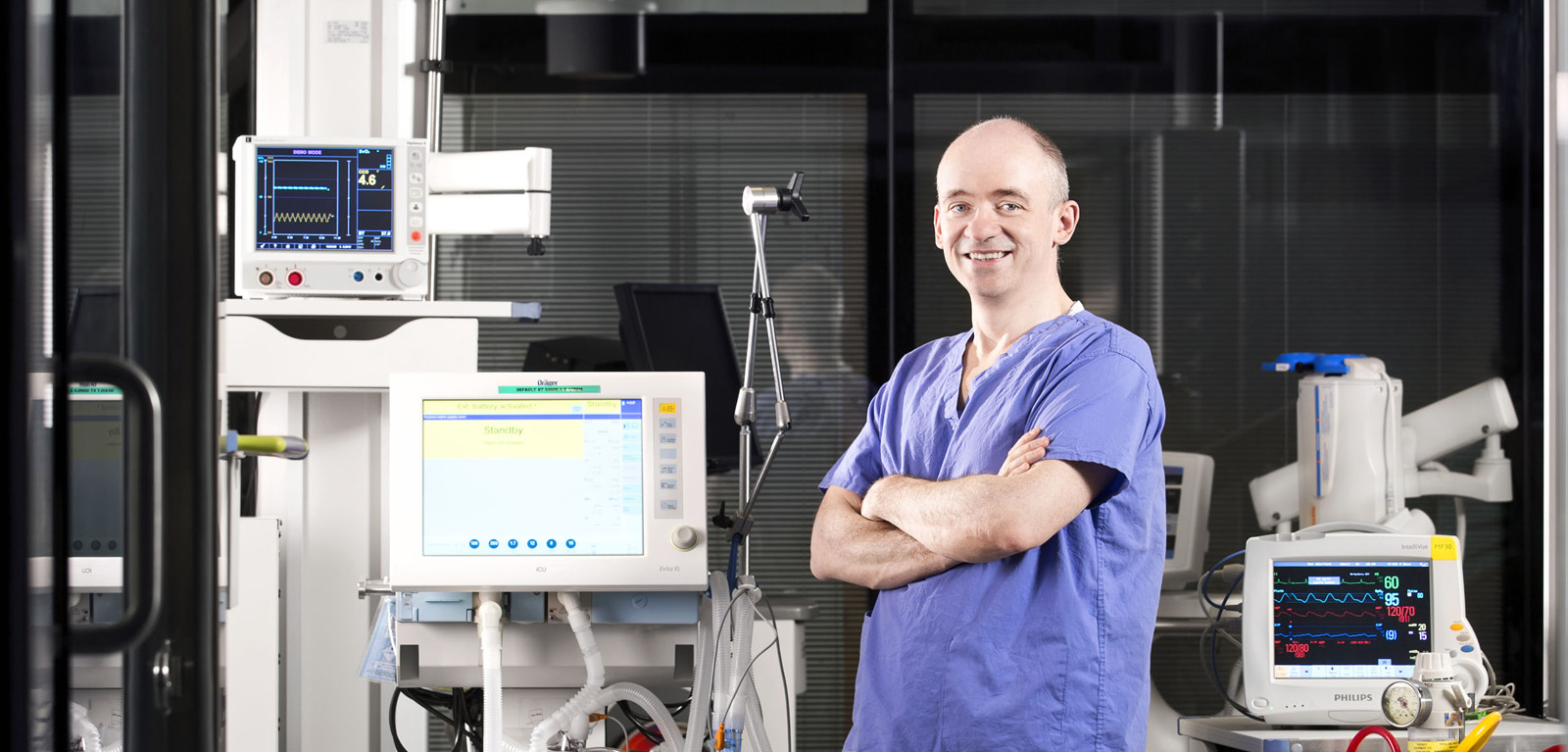 Professor Danny McAuley is one of 50 new Fellows who have been elected for the excellence of their science, contribution to medicine and society and the range of their achievements.
The Academy of Medical Sciences works to secure a future in which UK and global health is improved by the best research, and to advance biomedical and health research and its translation into benefits for society. The Academy's Fellows are drawn from laboratory science, clinical academic medicine, veterinary science, dentistry, medical and nursing care, and other professions allied to medical science including ethics, social science and the law.
Commenting on his election, Professor McAuley said:
"I am delighted to have been elected a Fellow of the Academy of Medical Science. It is an honour to be recognised in this way and I very much look forward to joining this prestigious institution."
Professor McAuley is Professor and Consultant in Intensive Care Medicine at Queen's University Belfast and the Royal Victoria Hospital. His major research area is the Acute Respiratory Distress Syndrome (ARDS).
President and Vice-Chancellor of Queen's University Belfast, Professor Ian Greer, commented:
"I am delighted to extend my congratulations to Professor McAuley on his election to the Academy of Medical Sciences. This is well-deserved recognition of both his substantial contribution to medical science and the esteem in which he is held – most notably for his work and expertise in the area of lung inflammation."
Professor Dame Anne Johnson PMedSci, President of the Academy of Medical Sciences, said:
"I am truly delighted to welcome these 50 new Fellows to the Academy's Fellowship, and I offer my congratulations to each of them on their exceptional contribution to biomedical and health science. The knowledge, skill and influence that each brings to the Fellowship is the Academy's most powerful asset.
"The last year has clearly demonstrated the power and prowess of UK biomedical science, and I am proud of how many Fellows, new and old, have been at the forefront of the COVID-19 response in the UK and globally."