Queen's University marks one year anniversary of Queen's Fellowship Academy
January 2021 marks the one year anniversary of the official launch of the Queen's Fellowship Academy on 13 January 2020.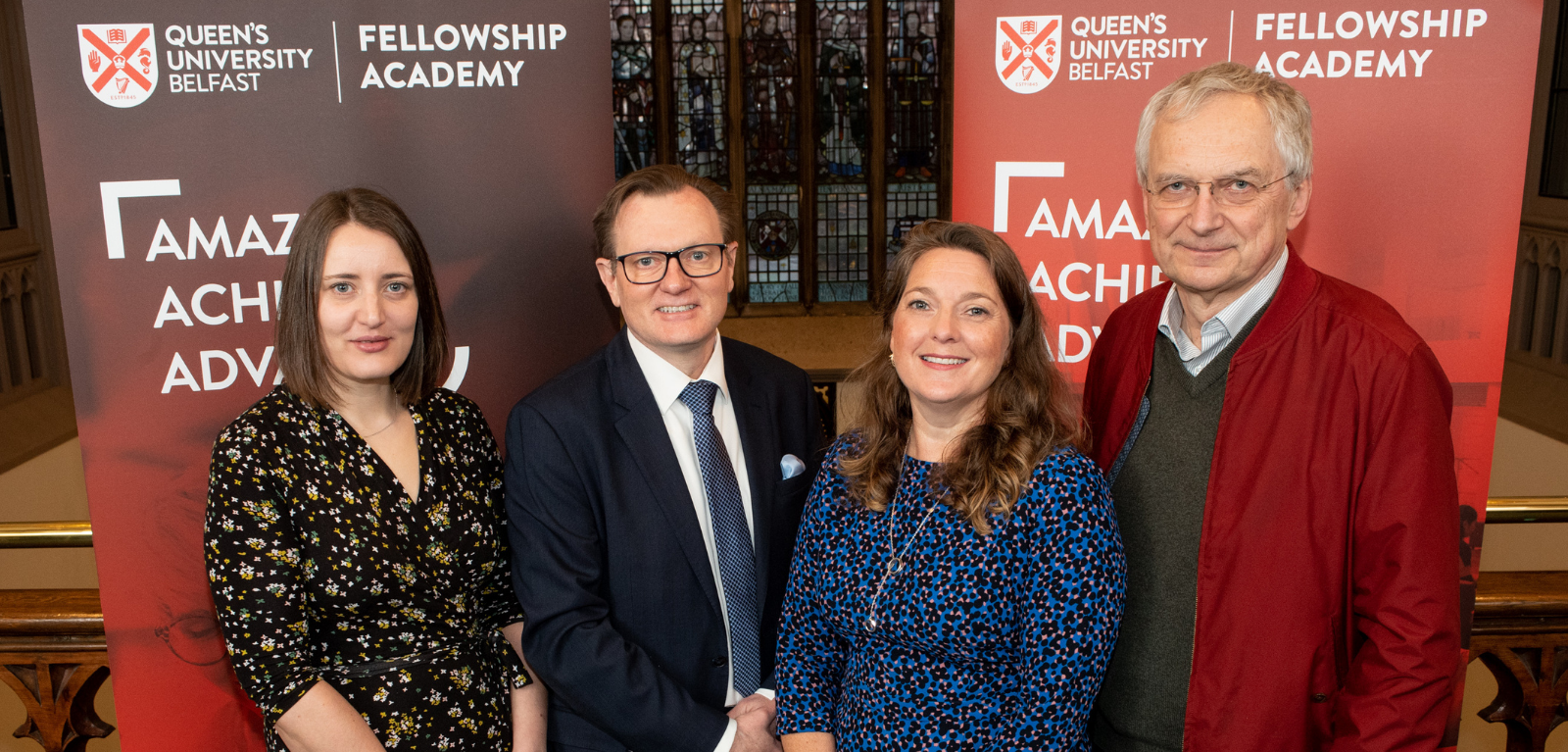 In line with Queen's University Belfast's commitment to recruit, develop and support outstanding early career researchers, the Queen's Fellowship Academy was established in January 2020 to offer a comprehensive range of developmental opportunities to support future research leaders and influencers with their professional, academic and personal development and progression.
Reflecting on the impact of the Fellowship Academy over the past year, Pro Vice-Chancellor for Research and Enterprise, Professor Emma Flynn, commented: "I can honestly say that working with the Fellows in the Academy is one of the most enjoyable parts of my role. Watching them make a significant and positive change to their discipline and to the world has been great. I'm so impressed with how they have come together as a cohort during the pandemic and really supported each other. It makes me feel reassured for the academic leadership of the future."
The Academy supports the development and progression of Fellows across three core pillars:
Research and Funding– from a variety of support services and the academic community aligned to achievement of high-quality research outputs and securing income.
Leadership Development– providing access to academic colleagues and senior leaders to sponsor, mentor and support development.
And Networking and Impact– activities to support Fellows to make connections across Queen's and beyond; to support impact, public engagement and to develop their research profile.
Since its inception last year, 34 researchers from across the University who have successfully applied for internal and external fellowships have joined the Academy to date. In January 2020 there were 31 Fellows and during 2020 a further seven researchers have joined the Academy, with four leaving to take up prestigious posts in other Universities. In 2020, Fellows successfully applied for additional fellowships, including three for the UKRI Future Leader Fellowships.
Dr Leila Moura, Royal Academy of Engineering Research Fellow, School of Chemistry and Chemical Engineering, commented: "The Fellowship Academy has empowered and given voices to all of the University's Academy Fellows. As a consequence of the Fellowship Academy, I feel part of a Fellows' community and the Queen's Team. As Fellows, we receive not only tailored training, support and advice but, as a community, we get to share our success and learn from others' challenges. I am very grateful to Professor Emma Flynn, the EPS faculty, the Organisational Development and Research and Enterprise teams and the many others who have supported the development of the Academy."
Further information on the Fellowship Academy, including an overview of 2020 activity and planned activity for 2021, is available here.