Queen's lecturer wins prestigious national teaching fellowship
Dr Aidan McGowan, a senior lecturer in Computer Science at Queen's, has been awarded a National Teaching Fellowship 2021.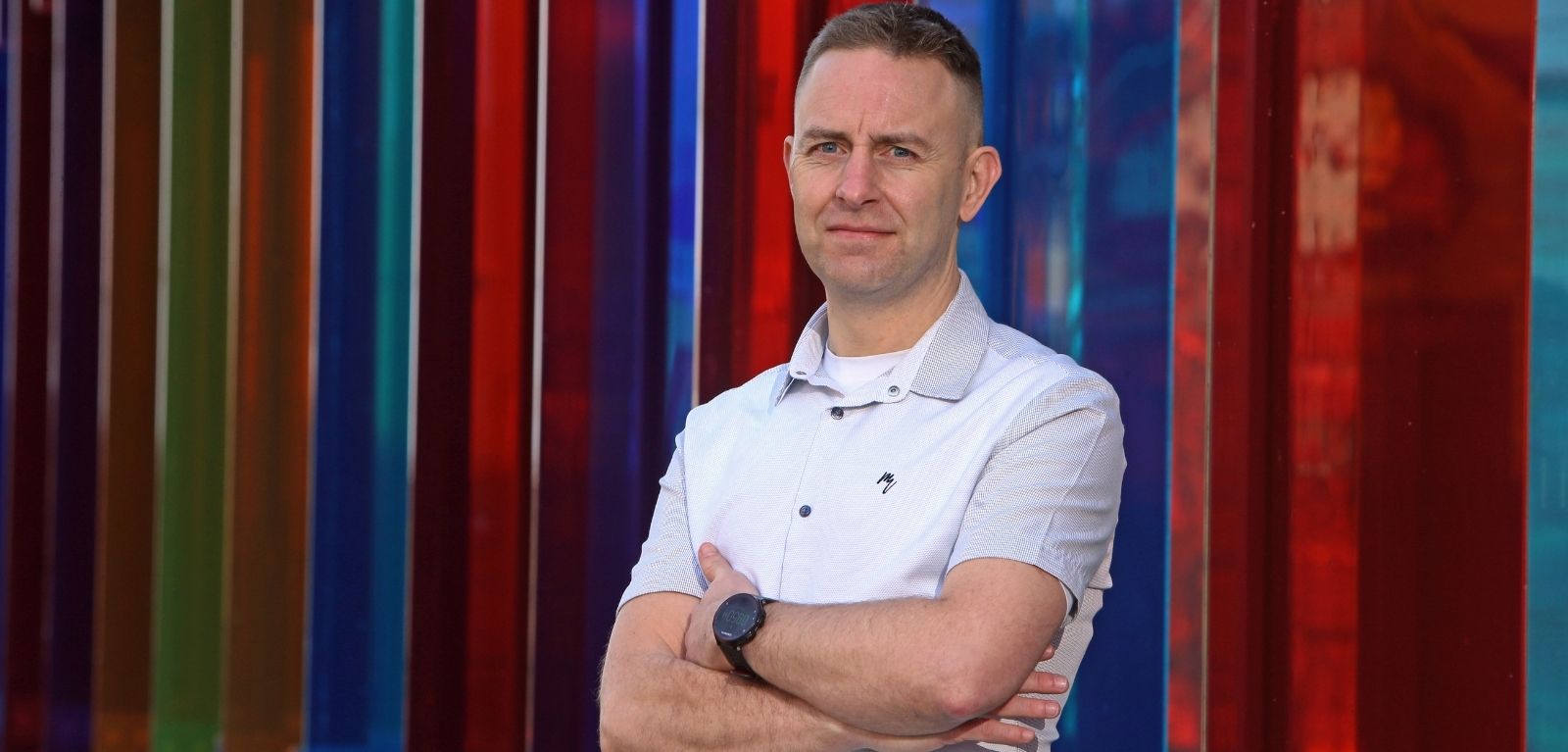 The National Teaching Fellowship (NTF) Scheme celebrates and recognises individuals who make an outstanding impact on student outcomes and the teaching profession in higher education.
Fifty five new National Teaching Fellows were announced in 2021 across the UK higher education sector.
Professor David Jones, Pro Vice-Chancellor for Education and Students, said:
"I am delighted to congratulate Dr Aidan McGowan on receiving national recognition of his contribution to education and online practice – particularly at a time when online delivery has been of critical importance in enabling universities to continue to educate and support our students through lockdowns and restrictions. This experience has highlighted for many institutions how digital approaches can complement and enhance student learning opportunities. Dr McGowan will be an excellent ambassador for online learning and the education of computer science, as well as for Queen's University Belfast, within the National Teaching Fellow community."
Following several years working as a Software Engineer in Europe and the USA, Dr McGowan began teaching at Queen's in 2013. He pioneered the use of Lecture Capture, Bring Your Own Device, Pre-recorded Lecture Videos and the innovative use of lab based videos within a complex programming module in one of the largest MSc Computing conversion courses in the UK – eventually becoming the Course Director. The course was rated the overall top performing Computing MSc in the UK for student experience in the Postgraduate Taught Experience Survey (PTES) in 2019.
With the immediate shift to distance learning in 2021 due to Covid-19, the course became the role model for online delivery across the University.
Reflecting on his award, Dr McGowan said:
"I am thrilled to have received a National Teaching Fellowship Award. I love teaching and consider myself fortunate to have a job I really enjoy and to positively influence others' lives through education – especially in the economically vital area of Computing. Although the NTF award is individual, it is very much dependent on collaboration with talented and supportive colleagues and, of course, with students. The award also recognises how highly pedagogical research-based teaching excellence is valued at a national level and supported within Queen's."
Dr McGowan's research – which primarily focuses on how to better understand current practice in order to lead to improvements in the education of computing – has had international impact, particularly in the use of new and novel technologies to identify new Learner Analytics to promote retention levels among university computing students.
He is also active with outreach initiatives in schools, promoting the discipline of Computing – especially to girls, who have been traditionally under-represented in the computing occupations.
Alison Johns, Chief Executive of Advance HE, said:
"I am delighted to congratulate the 2021 NTFS and CATE awardees on their achievements. This year marks the 1000th National Teaching Fellowship award. Over the years, each and every NTF has made an impact on the sector – both on the students they teach and on their fellow teaching staff who look to them for inspiration and guidance."
View the full list of 2021 NTFs winners.