Queen's wins national award for repair and restoration of its historic Lanyon Building
Queen's University's Lanyon Conservation and Restoration Project has received a prestigious national recognition at the Natural Stone Awards 2020.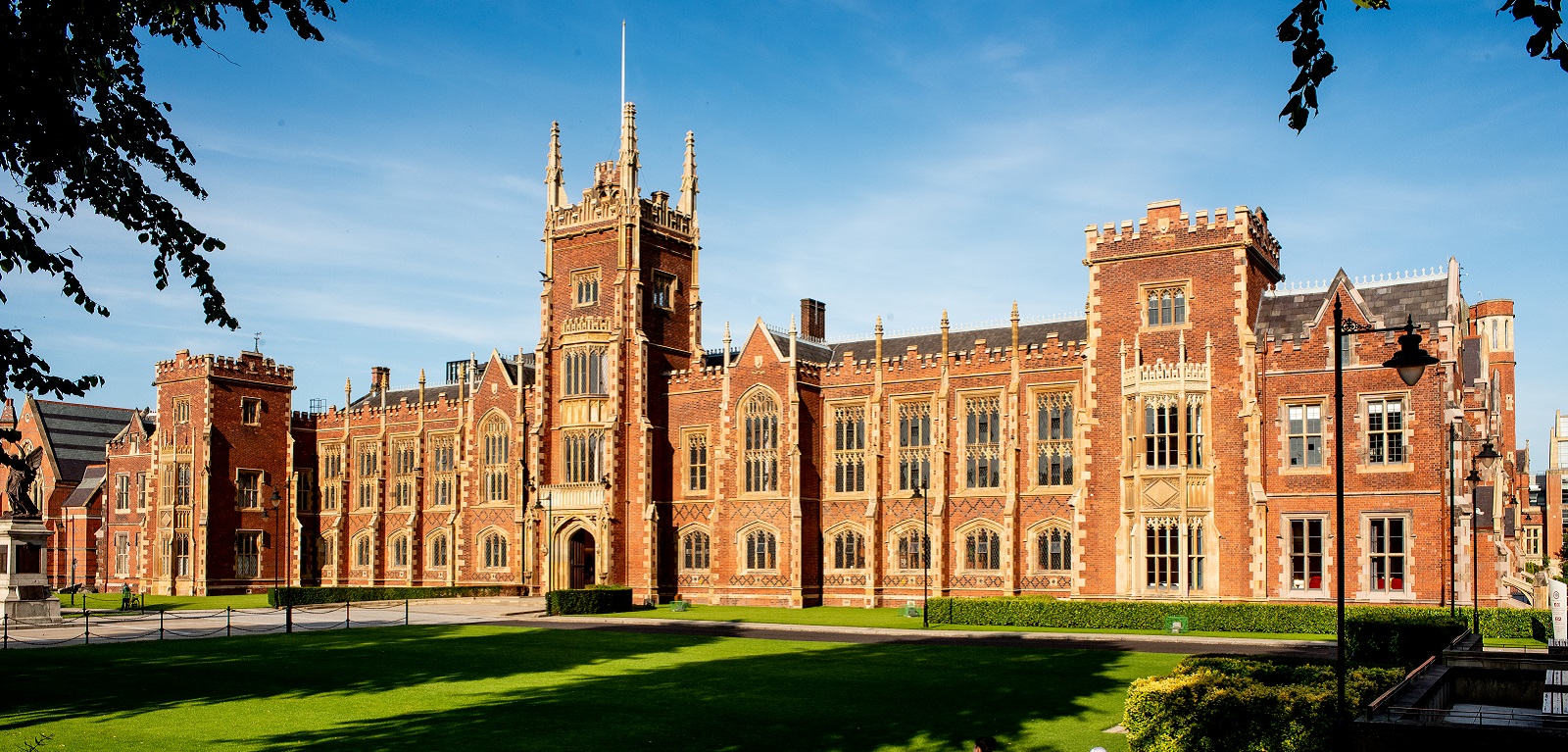 The Natural Stone Awards celebrate the best of natural stone construction projects from across the industry.
The 'Repair and Restoration' accolade, announced at a virtual awards ceremony on Friday 19 March, was awarded for the University's project, undertaken between 2017 and 2019, to conserve and restore the Lanyon's façade.
Marking the first major project to comprehensively restore the original Lanyon Building, the project involved the refurbishment and replacement of stone, brickwork, windows, leadwork, and rainwater goods on the Lanyon's north, south, and west elevations. By utilising traditional skills and techniques, the conservation work returned the building to its former splendour, while retaining the character of age and most of its original fabric.
Summarising the achievements of the project, the Natural Stone Awards judging panel commented that the restoration: "emulated the vision and intentions of its Originator Sir Charles Lanyon, whilst also recognising and accepting the patina of age", describing it as a "well-informed, exemplary project using traditional building skills and knowledge, appropriate building materials and expert craftsmanship."
Designed by architect Sir Charles Lanyon alongside chief assistant William Henry Lynn (the architect who later designed what is now Queen's Graduate School building), the Lanyon building is an outstanding example of Tudor-Gothic architecture and of early Victorian architectural achievement in Ulster. The foundation stone of the landmark, Grade A listed Lanyon Building was laid on 30 December 1845, with construction taking place between 1846 and 1849.
Commenting on the award, John Devlin, Estates Manager at Queen's, said:
"It's rewarding to receive this recognition for the works recently completed – particularly with some very prestigious competition in our group. We are extremely proud of the significant investment in our listed Estate and conservation works guaranteeing the integrity of the building fabric for future generations to appreciate and enjoy. This prestigious award is testament to the skill and dedication of the various teams who contributed to the project, and is recognition of our collaborative approach in the up-keep and maintenance of our listed estate."
More details on the Lanyon Conservation Project can be found here.
View the awards ceremony below.