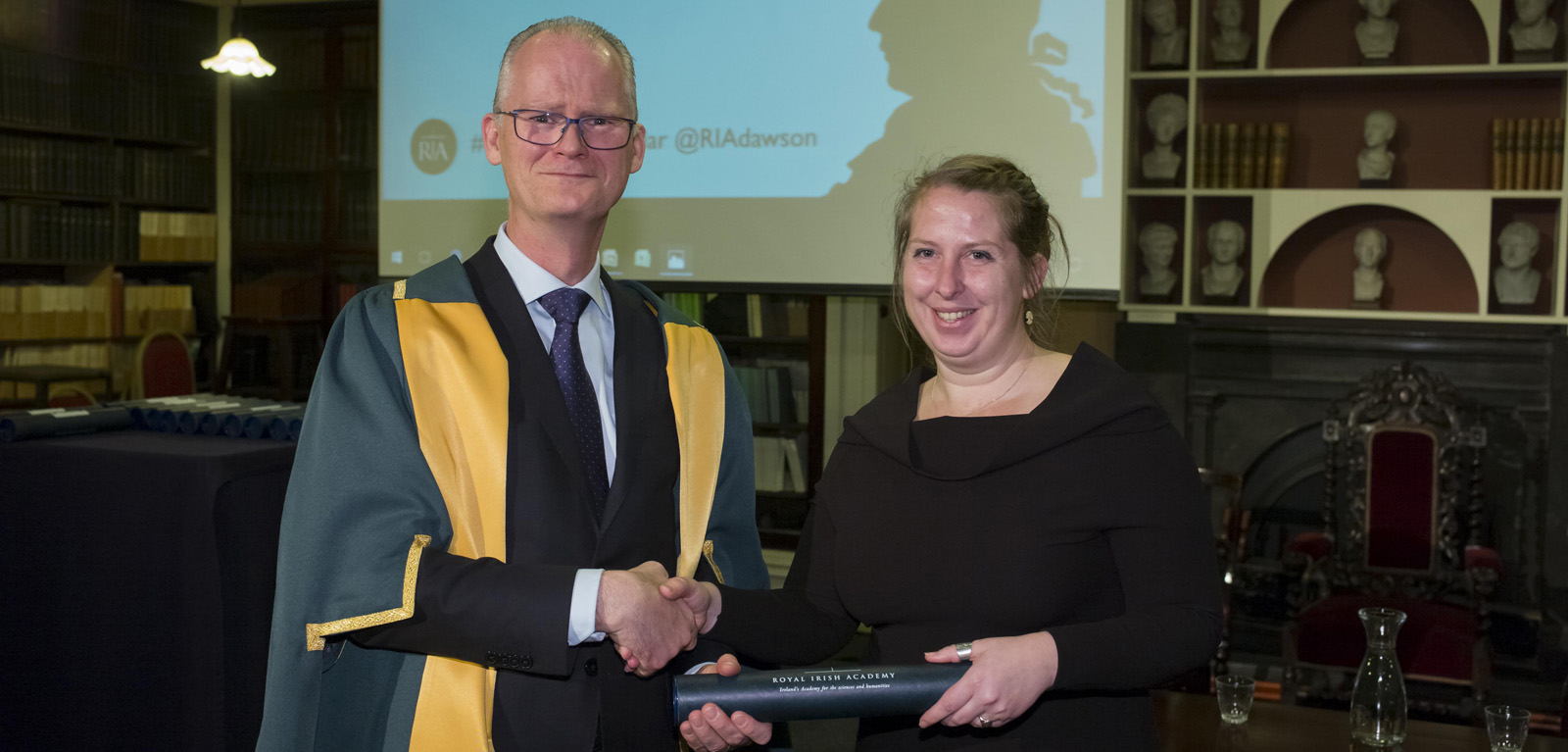 QUEEN'S RESEARCHER AWARDED ROYAL IRISH ACADEMY CHARLEMONT GRANT
14/03/2018
A Queen's postdoctoral researcher has been awarded a Charlemont Grant by the Royal Irish Academy (RIA).
Dr Mélie le Roy, from the School of Natural and Built Environment, received her award at a ceremony held in Dublin on Monday 19 February.
The grant entitles the new Charlemont Scholar to pursue primary research in Marseille, France on her current research project: 'The treatment of children in a Provençal collective tomb in the final Neolithic'.
Commenting on the award, Dr le Roy said:
"The Charlemont Grant is such a great opportunity to initiate new networks in my field of expertise. I will be able to apply the method I developed during my PhD on a very prestigious collection. I am so honoured to have been awarded a grant."
The Charlemont Grants scheme is the successor to the RIA's highly successful Mobility Grants and are aimed at early-career researchers who are not more than seven years past the awarding of their PhD. The Grants provide funding for short international research trips to any country for primary research in any subject area in the Humanities and Social Sciences and broader Sciences. All applications are subject to a rigorous vetting, ensuring that grant recipients and their research are of the highest international standard.
Speaking at the awards ceremony, President of the Royal Irish Academy, Professor Michael Peter Kennedy, highlighted the importance of the award and the diversity of disciplines awarded:
"The Charlemont Grants have a very special place in the intellectual life of the Royal Irish Academy, because they are awarded to researchers in the early stages of their careers. These awards are designed to act as a career springboard by assisting scholars in strengthening their international mobility and developing international collaborative networks. Charlemont grantees are drawn from the humanities, social sciences and natural sciences on the island of Ireland, and therefore speak to one of the Academy's most fundamental missions by identifying and encouraging excellence in all areas of scholarship in Ireland."
For more information on the awards ceremony, please visit the RIA website.
(Photo credit: John Ohle)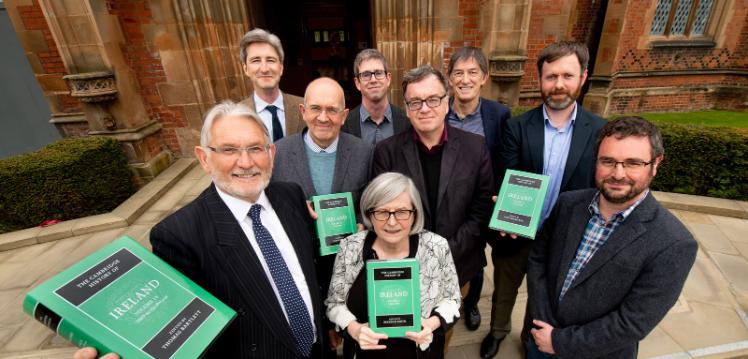 History
15/05/2018 - Academics from Queen's are part of a team of leading historians from around the world who have contributed to one of the most comprehensive and authoritative compilations of the history of Ireland.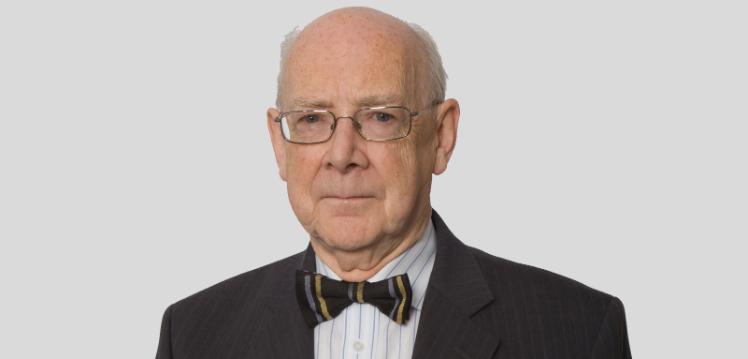 Awards and Recognition
9/05/2018 - Professor Duncan Burns, currently based in the Institute for Global Food Security, has received the prestigious Royal Society of Chemistry Anne Bennett Memorial Award for Distinguished Service.