Vice-Chancellor's Latest Video Blog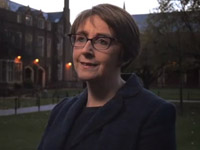 In the latest video blog from the Vice-Chancellor, the Registrar and Chief Operating Officer, James O'Kane, and Directors Wendy Galbraith and Scott Rutherford talk about how Professional Services are integrating with the Faculties.
Watch the video blog. A transcript is available on the Vice-Chancellor's ‌Blog page.