Delivering Excellence Award
WINNER – Holly Pepper
School of Psychology
Holly is the Office Manager and Education Support Lead for the School of Psychology. She was key to the School delivering its undergraduate and postgraduate education programmes following a considerable increase in the student intake this year. She also provided much needed additional support to Advisors of Studies during a challenging period.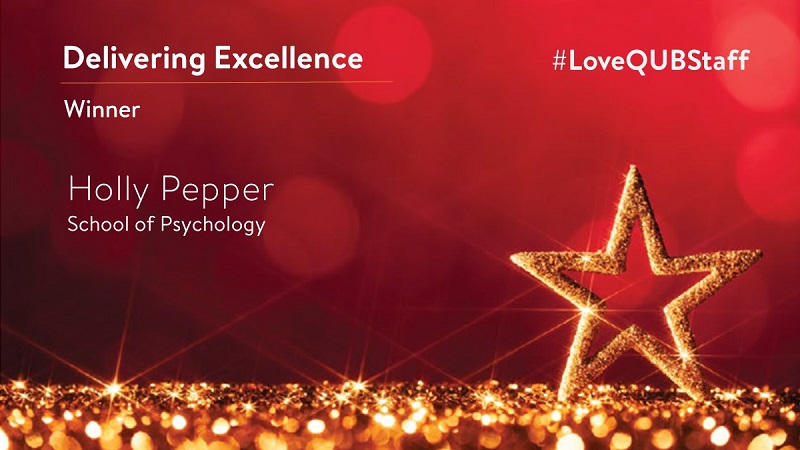 Community Impact Award
WINNER – NI Special Schools COVID-19 Testing Team
This team is made up of Queen's staff as well as external partners. Together, they have made a significant positive impact on the special school community in Northern Ireland with the introduction of a saliva-based testing programme. The work of this team decreased the risk of COVID transmission and potential outbreaks by identifying asymptomatic cases in this vulnerable population.
Team Members:
Professor Michael Tunney, School of Pharmacy
Dr Deridre Gilpin, School of Pharmacy
Vanessa Brown, School of Medicine, Dentistry and Biomedical Sciences
Sinead Cahill, Research and Enterprise
Ian Purdy, Information Services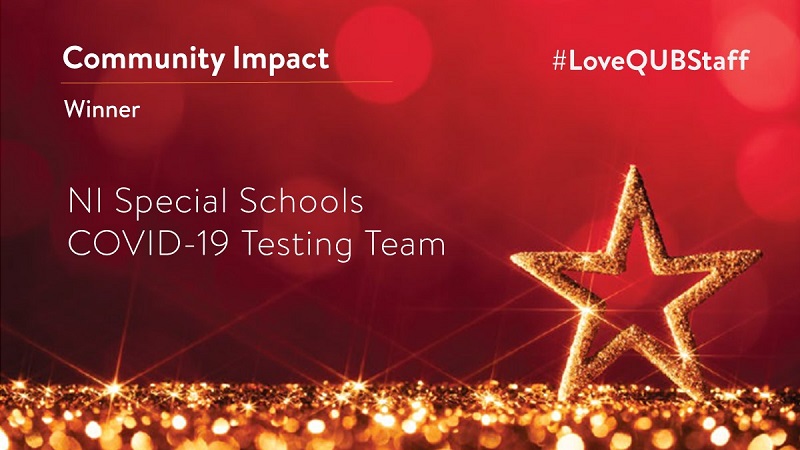 Innovation Award
WINNER – Dr Janine Stockdale
School of Nursing and Midwifery
Janine is a senior lecturer in midwifery who has been described as an innovator in every sense of the word. She established the Simulation in Midwifery Group which, in partnership with students and clinical partners, has led to the integration of simulation into every component of the midwifery curriculum design and implementation. She has also designed innovative learning solutions, including a Skills Passport and Pause and Ponder, an initiative to enable students to experience shared integrated care planning for women with deteriorating perinatal mental health.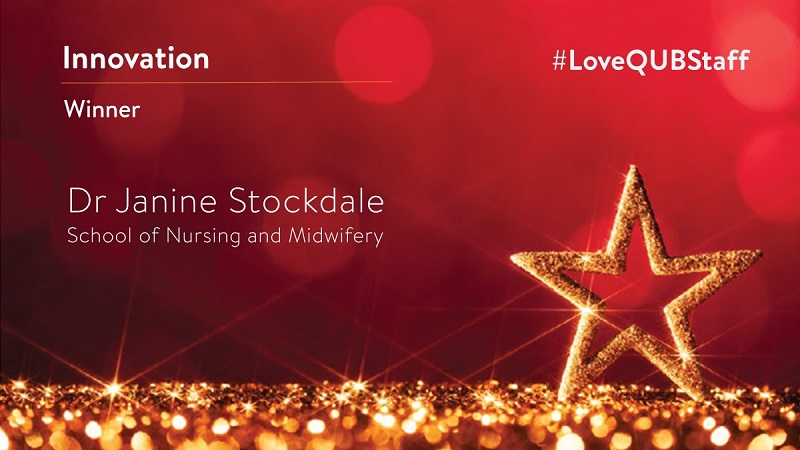 Team of the Year Award
WINNER – Campus Food and Drink
During the year, this small core team played a vital role in supporting students and enhancing the student experience. This included preparing over 18,000 meals and making over 6,000 deliveries to international students isolating in University Accommodation as well as providing over 600 catering packs to those unable to travel home for Christmas. The team also came up with the idea of graduation hampers to allow students to celebrate their virtual graduation at home with their family and friends.
Team Members:
Brian Horgan
Elizabeth Bresland
Judith Collister
Gary Daly
Marie McCullough
Odhran O'Neill
Peter Scobie
Brian Stewart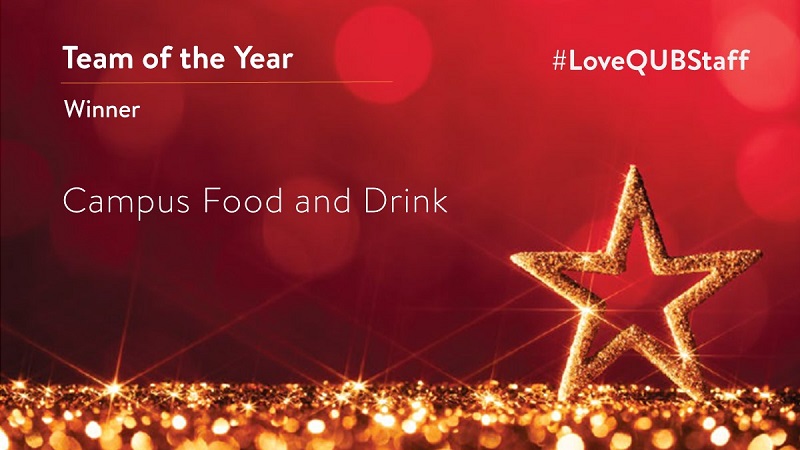 Outstanding Leadership Award
WINNER – Dr Alan Hanna
Queen's Management School
As Director of Accreditation, Alan was instrumental in Queen's Management School securing two global accreditations during the year – the EQUIS accreditation, which is a world-renowned benchmark of excellence and the AMBA accreditation, the highest standard of achievement in postgraduate business education. Thanks to Alan's outstanding leadership, the School was one of only a handful of business schools globally to achieve 2 out of the 3 'Triple Crown' accreditations within a 6-month period.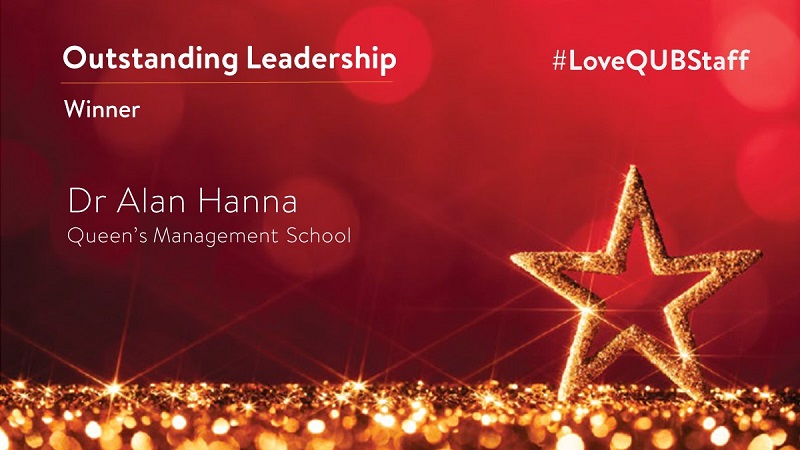 Lifetime Achievement Award
WINNER – Dr John Stannard
School of Law
John is a senior lecturer in the School of Law who has taught at Queen's for 44 years. He was nominated for this award by several of his colleagues in the School who describe him as being a teaching legend. John's dedication and commitment to providing an enriching and unique teaching experience has been appreciated by generations of law students.