The Staff Excellence Awards celebrate and recognise the achievements of staff right across Queen's. Open to all staff, awards are presented in six categories with individual prizes of £1,000 available.
About the awards
Nominations can be made across six categories.
Nominations can be from staff and students and may include a mixture of: self-nomination; manager nomination; colleague or student nomination.
How to nominate
Online nominations are now closed. Thank you to everyone who nominated in this year's Awards.
Nominated colleagues were informed in December 2018 and the shortlist was announced in January 2019.
Judging Panel
Chaired by Senate member Marion Matchett, the Judging Panel is made up of representatives from the main staff categories from across the Faculties and Professional Services and a student representative. The Panel will assess nominations against the criteria listed in each award category.
Awards Ceremony and Prizes
Awards Ceremony
The 2018 Staff Excellence Awards Ceremony took place in the Whitla Hall on Friday, 1 February 2019.
Shortlisted and nominated staff were invited to attend the ceremony.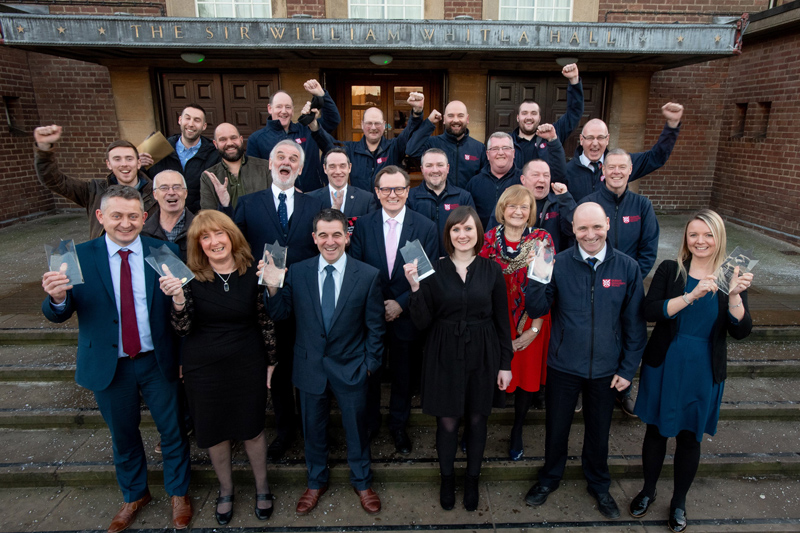 Prizes
Individual winners received a personal prize of £1,000. Team winners will each receive £1,000 with a cap of £5,000 per team.
In addition, all winners will receive a trophy.