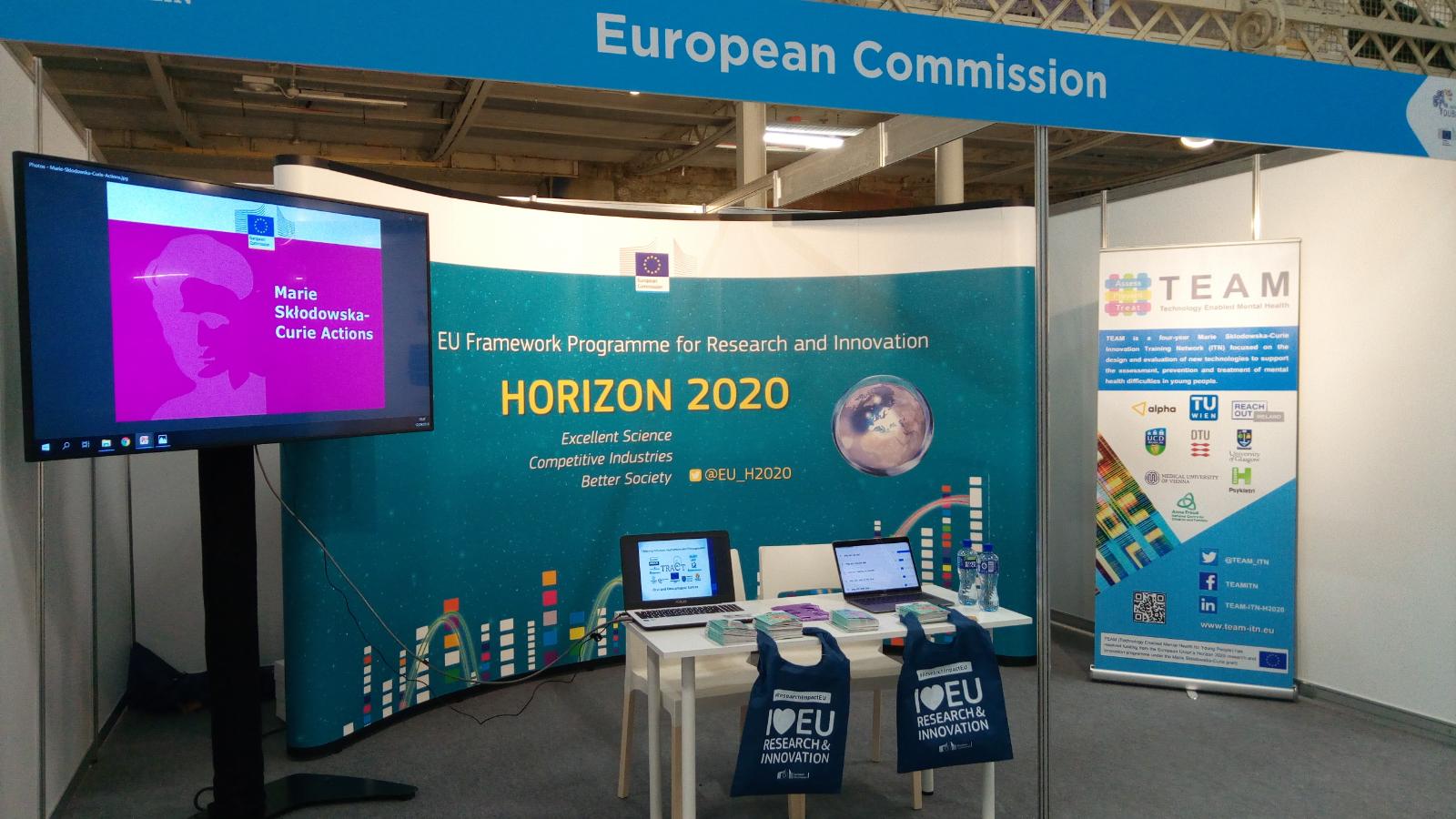 Magda's personal experience at the EUCYS 2018
In September 2018 Dublin hosted the 30th European Union Contest for Young Scientists, EUCYS2018. European Commission invited MSCA fellows from Dublin to take part in the event and help them with outreach to the public visiting the venue. It was a great opportunity to talk about TRACT, my research and experience within the MSCA network and myself (ESR7) and Ewelina (ESR5) gladly volunteered.
During the event, I met various curious high school students who wanted to find out what opportunities are waiting for them if they decide to pursue research. They asked lots of questions about TRACT, my current project, as well as my whole career so far and I was very happy to see that so many young people were considering science careers at such an early stage. There were also many visitors who were intrigued by our research and in general how the EU money is spent on various causes and they were delighted to listen to our stories. I also met other MSCA fellows based in Dublin, researching different areas like Social Studies, Mental Health, Psychology, Chemistry and Pharmacy and it was an amazing chance to exchange experiences. During the event I took the opportunity to visit the stands of the contestants and admire their wonderful projects and encourage them with advice about doing a PhD and having a career in science. It was a great day and I am very happy to have been a part of it!
Latest News