The Advanced Composites Research Group has state of the art facilities to fulfil the multidisciplinary nature of the current research projects: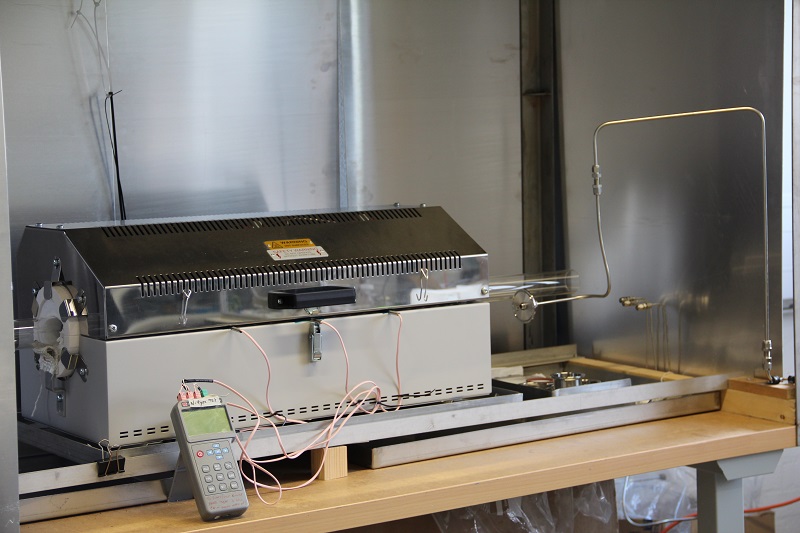 Chemical Vapour Deposition (CVD) system
High Temperature PID Controlled Furnace and Reactor (to 106 mm dia) System with Full Suite of Reactive and Inert Gases for Research and Production of High Specification Carbon Nanotube (CNT) Materials
The ACRG has achieved a synergy by combining leading-edge composites research and leading-edge carbon nanomaterials production and research in the same laboratory so that each seamlessly informs and enhances the other. The CVD capability can produce the uniquely useful 'directly drawable' CNTs to make webs and yarns.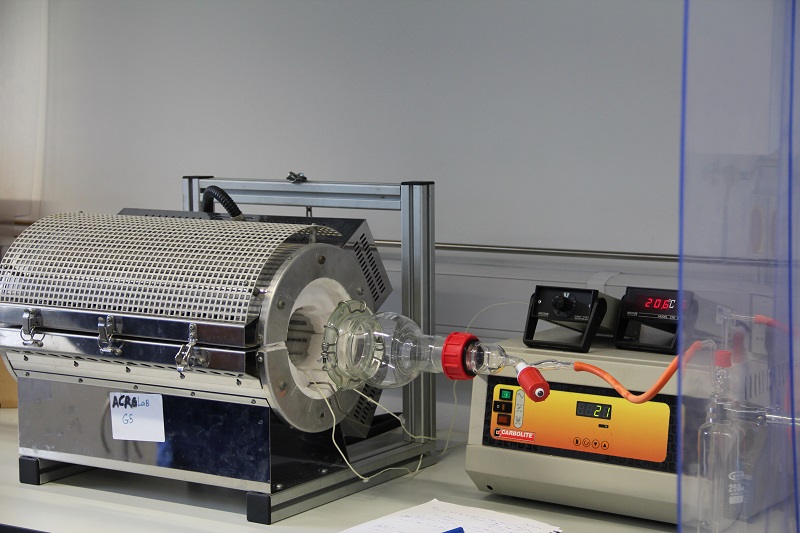 Gas-phase functionalisation furnace
Low-Pressure High-Temperature System for Gas-Phase Surface Modification
Surface modification of carbon nanomaterials and composites enables improved interfacial interaction and mechanical performance. The Advanced Composites Research Group operates a low pressure / vacuum furnace that efficiently functionalises surfaces in the gas phase with minimal physical disruption to the material morphology and minimal waste.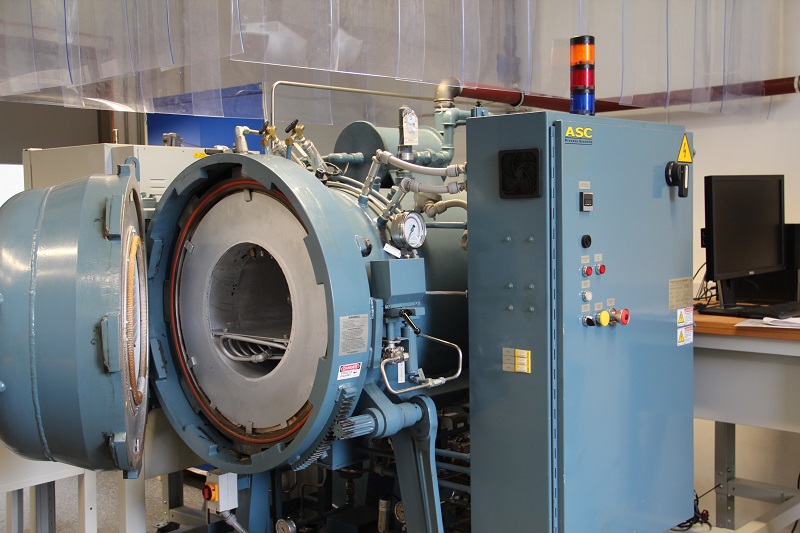 Research Autoclave
High Temperature, High Pressure Autoclave for Resin Infusion and Thermoforming of Thermoset and Thermoplastic Composite Fabrication
The Advanced Composites Research Group operates a fully computer-controlled ASC Autoclave rated to 425 oC and 14 bar for research into high specification composites that utilise both thermoset and thermoplastic resins, and provides access to industry for developmental research.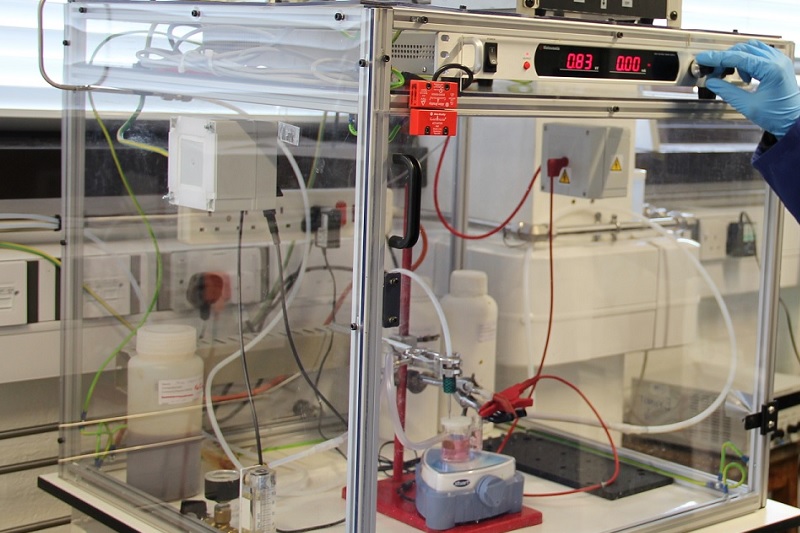 Atmospheric MicroPlasma System
Microplasma System for Liquid Phase Surface Modification of Nanomaterials to Study Dispersion and Interaction Behaviour
More details coming soon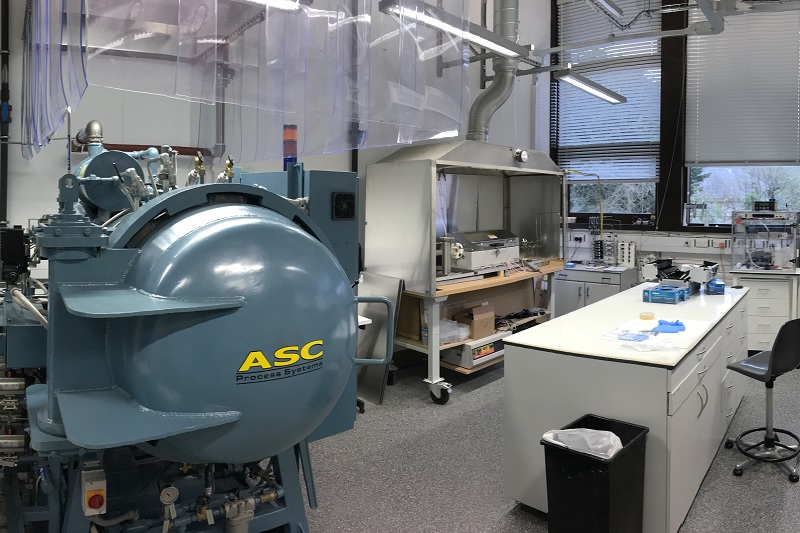 The Rapidscan Model of Ultrasonic NDT Inspection Device
Non-destructive inspection tool for capturing A/B/C-scan data
More details coming soon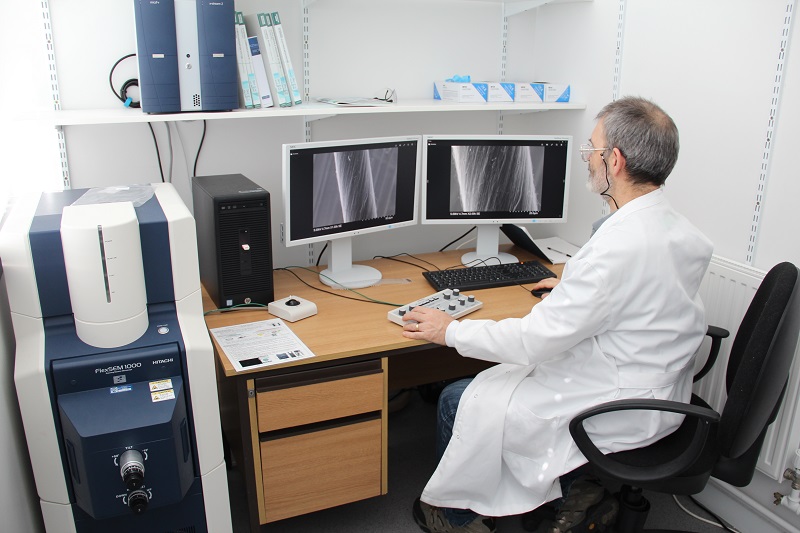 Hitachi FlexSEM1000 SEM
Scanning Electron Microscope with Secondary Electron, Backscatter, Energy Dispersive Spectroscopy, Low/High Voltage, Low/High Vacuum Capabilities for Structural and Compositional Analysis
Staff and students within the Advanced Composites Research Group have available for hands-on operation a state of the art SEM especially selected for its suitability for direct study of polymers, composites and sensitive materials. Fully optioned with BS, SE and EEDS, this machine is an invaluable tool for research and publication.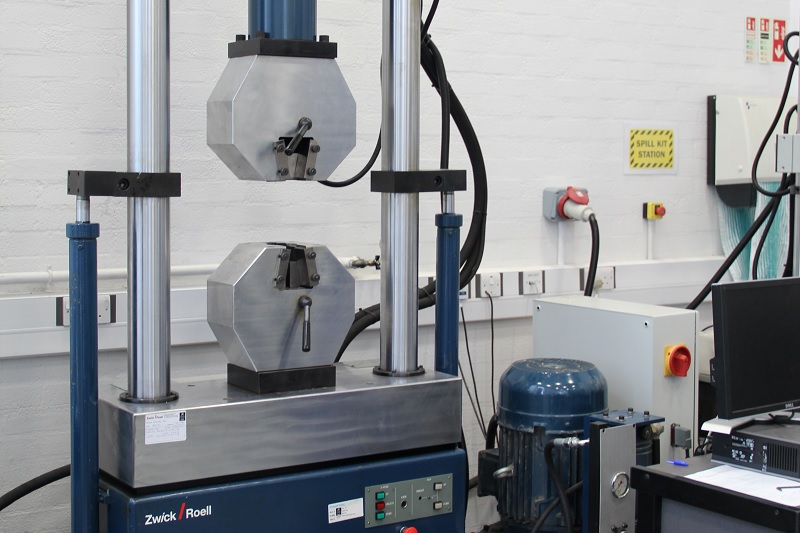 Mechanical Testing
A wide range of mechanical testing equipment for assessing material performance under static, dynamic, fatigue, and tension-compression loading
More details coming soon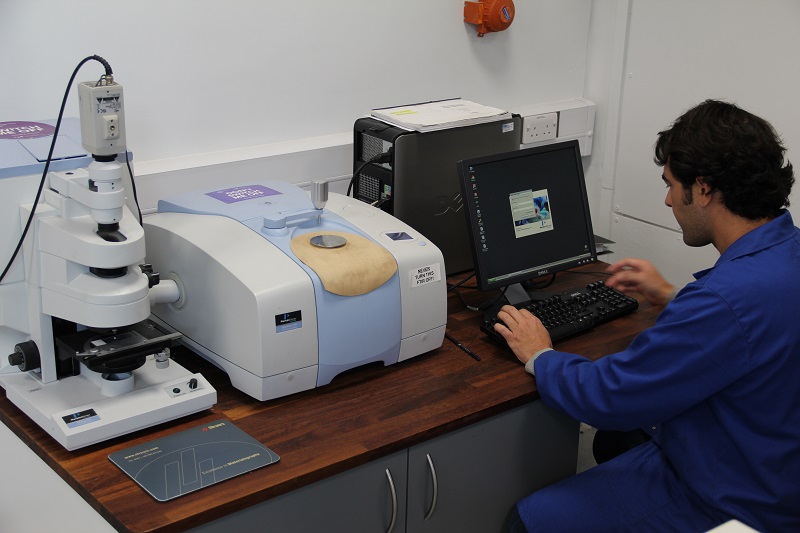 Perkin-Elmer Spectrum 100 FT-IR Spectrometer
Fourier Transform Infra-Red Spectroscopy (FTIR/FTIR-ATR)
The surface chemistry of the materials (polymers, composites, carbon nanostructures and their modifications) can be studied by means of FTIR spectroscopy (Spectrum 100 FT-IR Spectrometer, Perkin-Elmer). This equipment can analyse the materials in the common transmission or reflection mode, using the Attenuated Total Reflection mode device (ATR).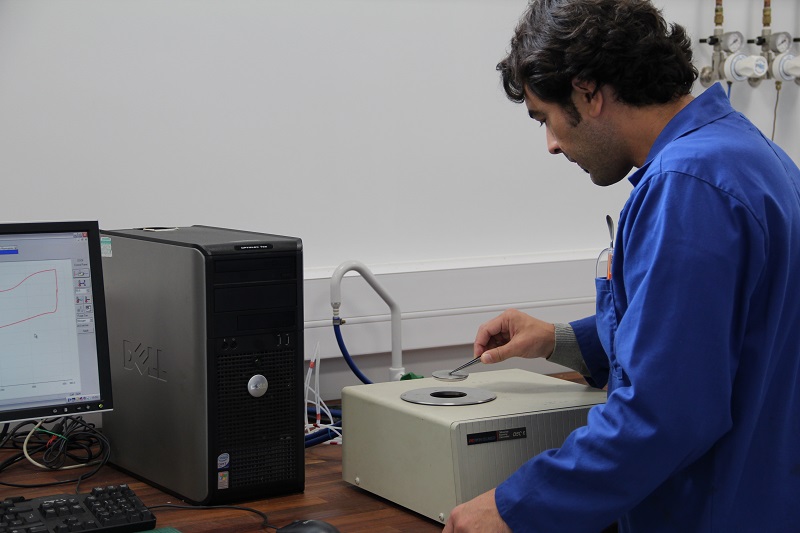 Perkin-Elmer Differential Scanning Calorimetry DSC-6
Capability for the determination of thermal properties (i.e. melting points, cure profiles, glass transition temperatures, and crystallisation temperatures) of polymers and its nanocomposites
More details coming soon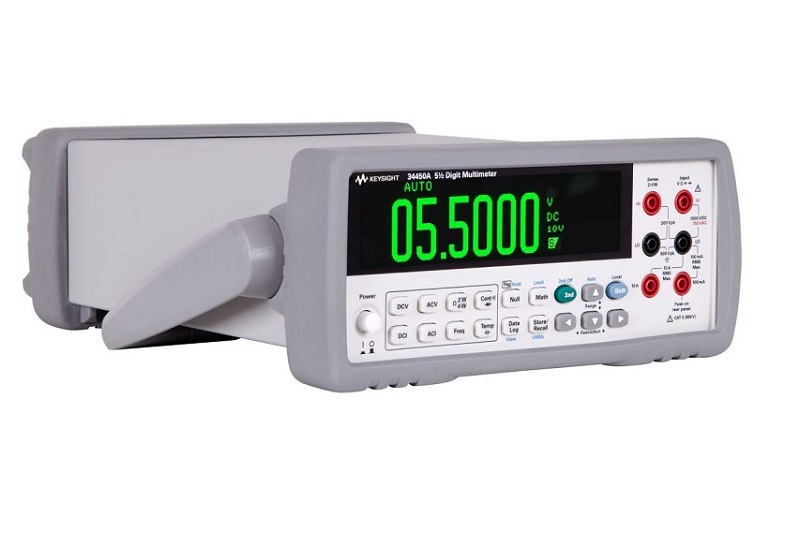 Agilent 34450A 5 1/2 Digit Multimeter
More specifications coming soon
11 measurement functions: DC voltage & current, True RMS AC voltage & current, 2- and 4-wire resistance, frequency, continuity, diode test, capacitance and temperature. In addition, it has 0.015% DCV accuracy, multiple connectivity options – USB 2.0, Serial Interface (RS-232) and GPIB and up to 50,000 memory points for data logging.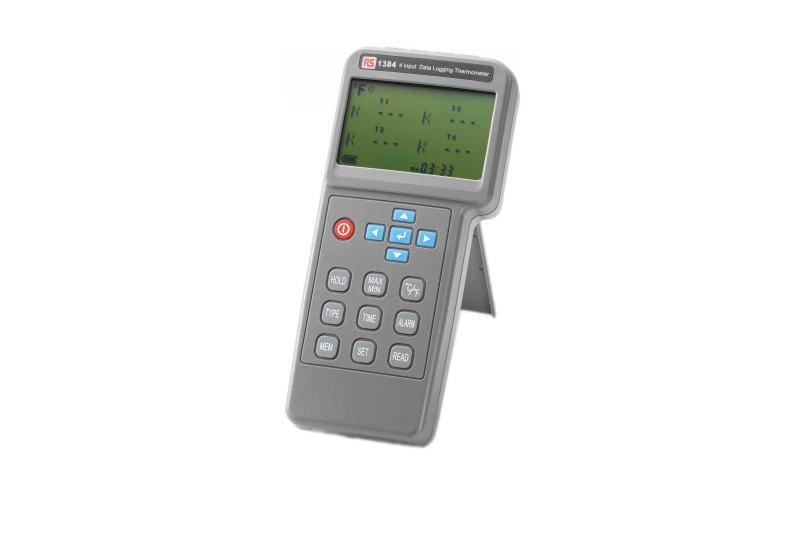 RS-1384 4 Input Data Logging Thermometer
More specifications coming soon
This instrument is a highly accurate digital 4 input thermometer and data logger for working with any K, J, E, T, R, S, N, L, U, B and C-type thermocouple as temperature sensor. It has independent input setup, memory and read function (99 sets), 512 KB auto data logging capacity and USB interface.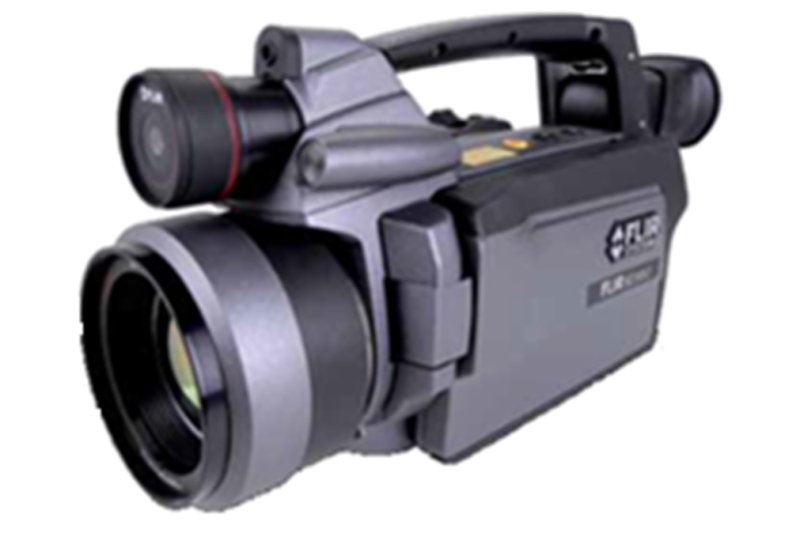 FLIR SC640 camera Thermal Imaging Video Camera
High Resolution InfraRed Video / Still Camera and Accessories
Temperature plays an important role in advanced composites, be it in their processing, performance or applications. The Advanced Composites Research Group has ready access to a high-resolution video / still camera and associated accessories when needed to advance research and development in this realm.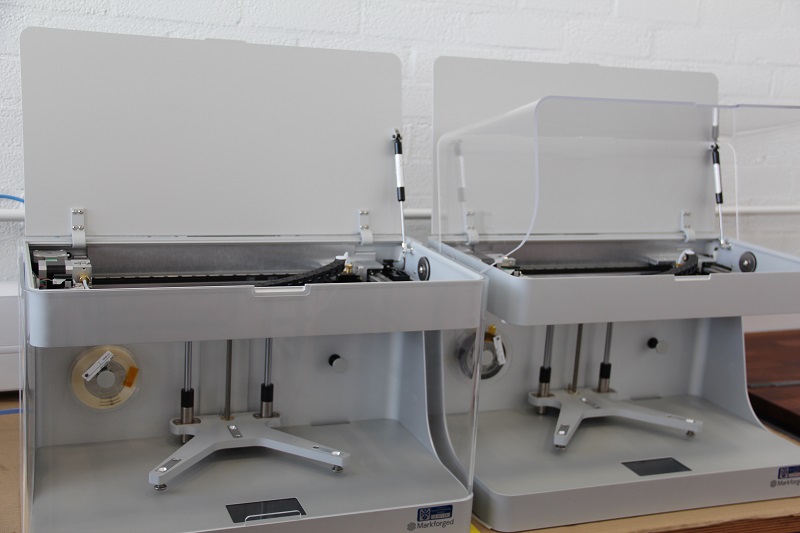 Markforged Mark2 3D Printers
3-D Printing for Prototyping, Research and Development in Continuous Carbon, Aramid and Glass Fibre Composites
The two 3D Printers are used to create one-off devices and prototypes, to study novel structural geometries, and to validate numerical models using continuous carbon, aramid and glass fibre reinforced thermoplastics. This capability complements the very extensive facilities of Queen's Polymer Processing and Research Centre.