An enhanced user experience
A key focus of the project is to improve the experience visitors have when they use our website and to deliver a site that is centralised around our audiences' needs and expectations.
Image led design
Users told us in our website focus groups that the Queen's website lacked the 'wow' factor.
In a competitive marketplace, it's important our website is memorable and impactful, using striking imagery. Our page layouts and extensive use of images on key pages are designed to make our information easy to understand and remember.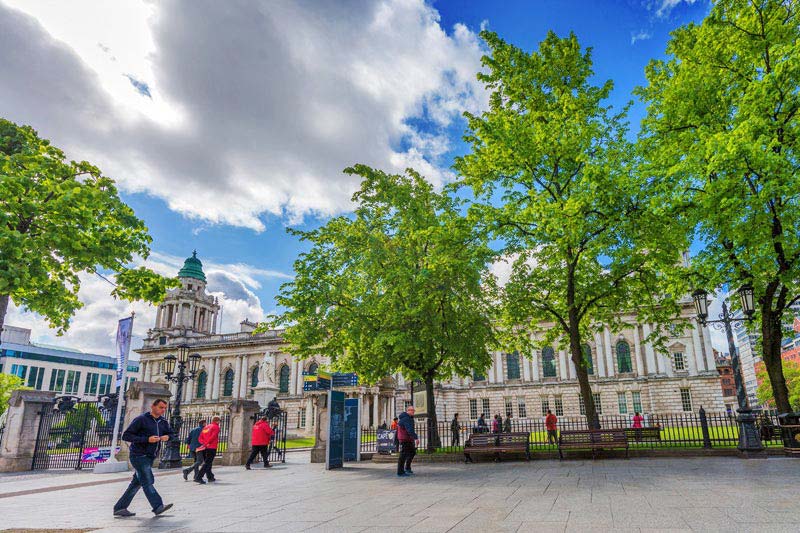 SIMPLE CLEAR LAYOUTS
Simpler designs are easier to scan, which means they're faster to appreciate.
Minimal interfaces also perform better as users can easily find the information they are looking for, rather than it being lost in clutter. The new layouts are designed to encourage progressive content consumption through the page.
Pictorial superiority effect
A key principle
When information is presented as text combined with a relevant image, we are more likely to remember more of the information for longer. [Nelson, D.L., Reed, U.S., & Walling, J.R. (1976).]
Content comes first
Pages are easy to scan, enabling the user to pick out information and choices at a glance
The content flow is built around scrolling first and clicking second. This means fewer links, more buttons, bigger 'clickable' areas, and taller pages that expect to be scrolled.
Responsive design templates
Content is now easily accessible across mobile, tablet and desktop channels
Our new designs are 'responsive' which means that our new pages adapt our content to fit the device the visitor is using rather than leaving out information to fit smaller devices.