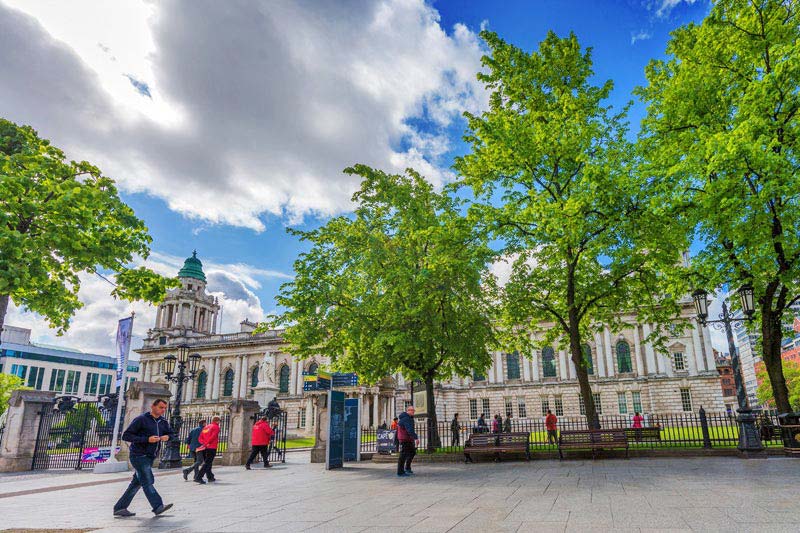 All you need to know
About Belfast
Belfast is the capital city of Northern Ireland, a country steeped in history and rich in agriculture and industry. With a population of almost 300,000 in the greater area, Belfast has grown into a cosmopolitan destination and become a popular weekend break spot. With feelings of optimism and life pulsing through the city, Belfast makes for an energising getaway. It has never been easier to explore the larger city area, thanks to a growing number of bus, taxi and boat tours, while the heart of the city is still sufficiently compact that pedestrian options for tours are suitable for all ages. Along with many attractions including the Ulster Folk Museum, Titanic Belfast and the Belfast Cathedral, it is also an essential part of any trip to Belfast to experience some of the award-winning restaurants, bars, clubs, galleries and theatres dotted around the city centre (adapted from Trip Advisor).
For further information on things to do and see in and around Belfast please go to Visit Belfast who have assisted us in organising this conference. Visit Belfast also have 5 different downloadable guides which you may be interested in.
To find out more about Belfast please watch the short video.
Weather
The weather in Belfast at the end of June can be best described as 'sunny with a chance of rain'. Temperatures are usually around 20 degrees Celsius but can swing from 15 to 30 degrees Celsius so it is worth checking the forecast in the week leading up to the conference.